Are you considering starting a small business? Here's a step-by-step guide for everything you need to know.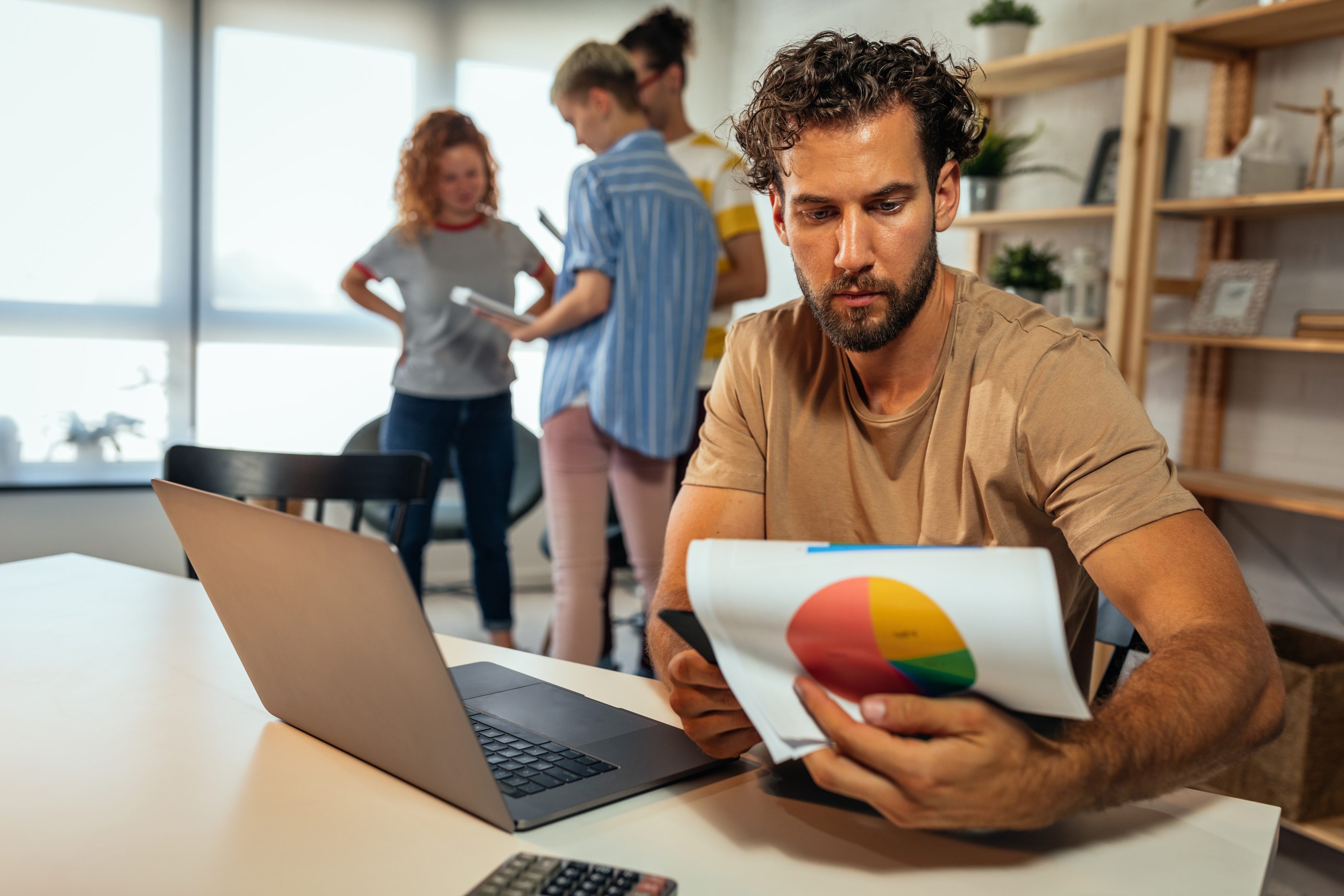 If you're thinking about steps on how to start a business, there's a whole lot of ground work that needs to take place before your dream can become a reality. Know that difficulties will arise that will force you to adapt to changing circumstances.
You'll need to conduct in-depth market research on the field you are considering entering. Look into your competitors, get to know your potential customers and create a business plan. Run surveys, focus groups, research public data and SEO.
Prior to launching your products or services, develop your brand and gain a following of individuals that are ready to dive in once you open up shop.
This article is intended for aspiring entrepreneurs that want to learn the basics of starting a successful business.
Tasks like coming up with a logo and business name are obvious, but what are the less-evident steps that are equally important? Whether it's coming up with a marketing strategy or a business structure, your workload can pile up quite quickly. Instead of guessing where to start and spinning your wheels, stick to this 10-step guide and transform your dream into reality.
1. Fine-tune Your Idea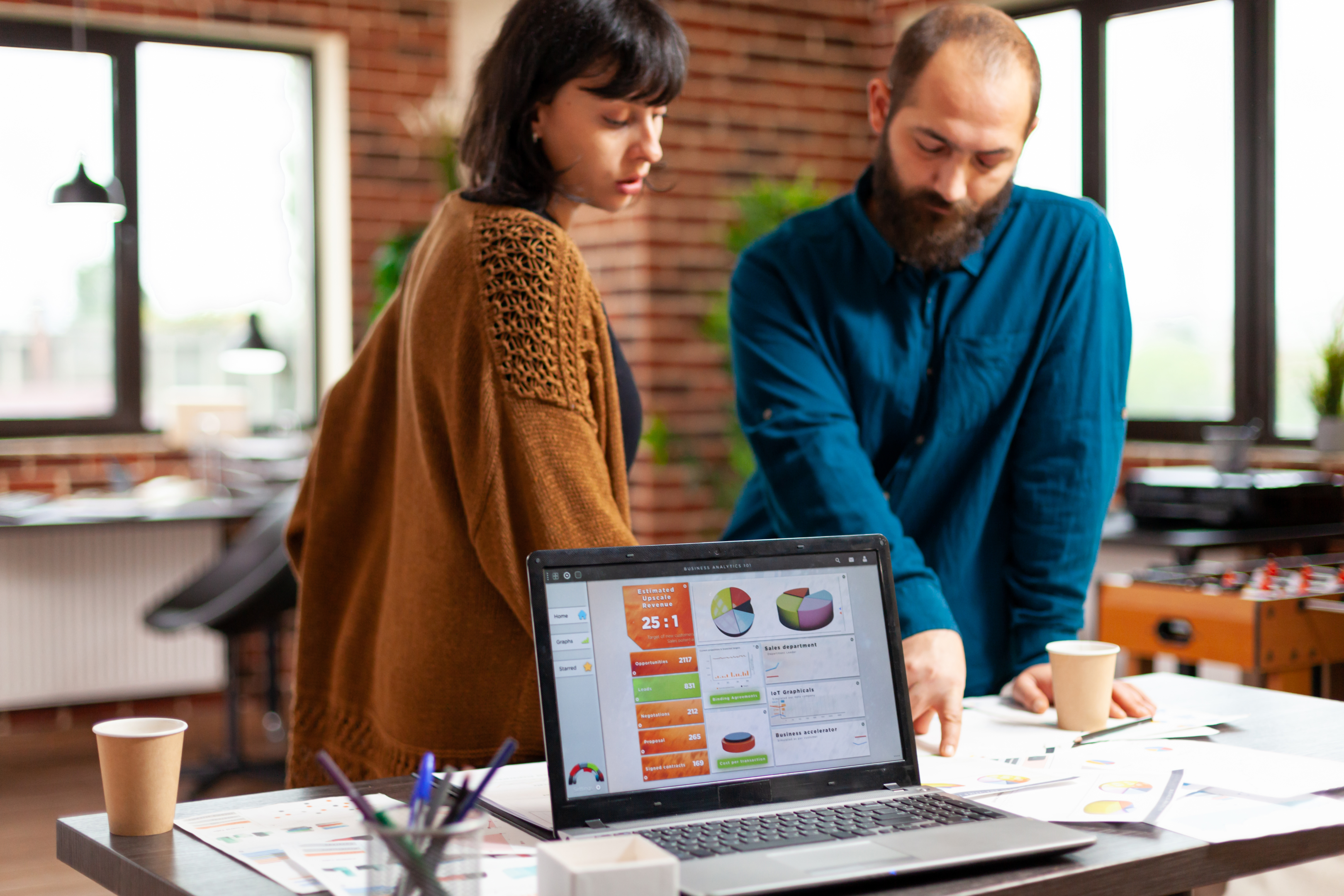 If you're wondering how to start a business, you probably already have a notion of what products or services you would like to sell. Research companies in the industry you'd like to enter. Determine what the competition is doing and how you can do it better. If you can offer something they don't, you're on the right track and are ready to begin your business plan.
Identify your "Why"
Always start with "why." In the words of Glenn Gutek, CEO of Awake Consulting and Coaching, "It is good to know why you are launching your business. In this process, it may be wise to differentiate between [whether] the business serves a personal why or a marketplace why. When your why is focused on meeting a need in the marketplace, the scope of your business will always be larger than a business that is designed to serve a personal need."
Consider a Franchise
Opening up a franchise for an established company is always an option to consider. You'll already have your business model and brand in place – all you'll need is a good location and adequate funding.
Nail Down Your Business Name
Regardless of the name you land on, it's important to understand the logic behind your idea. Before coming up with a name for your business or writing a business plan, assess the value of your idea.
Identify Your Target Audience
Before launching your business, spend adequate time assessing who your customers will be and why they will want to hire you or buy your product.
According to Stephanie Desaulniers, owner of Business by Dezign, "You need to clarify why you want to work with these customers – do you have a passion for making people's lives easier? Or [do you] enjoy creating art to bring color to their world? Identifying these answers helps clarify your mission. Third, you want to define how you will provide this value to your customers and how to communicate that value in a way that they are willing to pay."
During your ideation phase, iron out all your major details. If you aren't passionate about your business idea, or if there's not sufficient market demand, it's probably best to come up with another idea.
2. Write Your Business Plan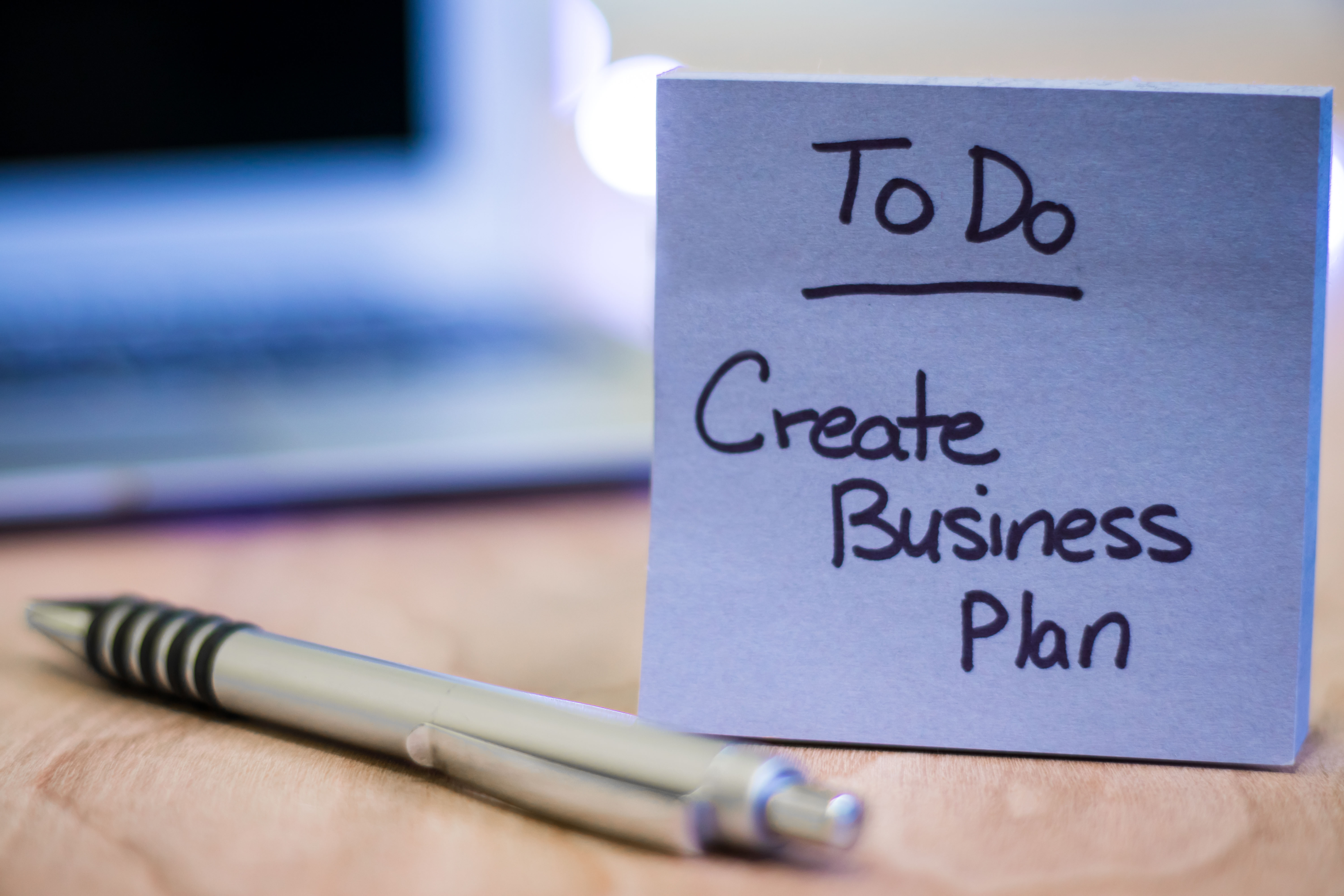 After you've settled on an idea for your new business, it's time to ask yourself a few questions: What's the purpose of your business? What's the end goal? How will you fund startup costs? What will your business structure look like? Theses questions and more should be answered when you write your business plan.
Often times people make the mistake of diving into a business venture without asking themselves these fundamental questions. You need to determine who your customer base will be first and assess whether or not there will be enough demand for your product or service to sustain a healthy profit margin. Otherwise, what's the point of starting this business in the first place?
Conducting market research
Conduct market research by looking into the demographics of your potential customers and the competitive landscape of your field. You can do this through surveys, focus groups, looking into public data and researching SEO.
This information will help you better understand your targeted cliental's behavior, needs and preferences, in addition to your industry and competitors.
The best small businesses offer products or services that are different from their competition. This significantly impacts your competitive edge and provides the opportunity to express your unique value to your customers.
Think of an exit strategy
It's worth considering the inclusion of an exit strategy in your business plan. This forces you to look into the future.
"Too often, new entrepreneurs are so excited about their business and so sure everyone everywhere will be a customer that they give very little, if any, time to show the plan on leaving the business," says Josh Tolley, CEO of Shyft Capital and Kavana.
"When you board an airplane, what is the first thing they show you? How to get off of it. When you go to a movie, what do they point out before the feature begins to play? Where the exits are. Your first week of kindergarten, they line up all the kids and teach them fire drills to exit the building. Too many times I have witnessed business leaders that don't have three or four predetermined exit routes. This has led to lower company value and even destroyed family relationships."
Your business plan is the map that helps you see where your company is headed. It will help you overcome the difficulties that lie ahead and provide the tools you need to sustain your business.
When you're ready to begin writing your business plan, take a look at these helpful free templates.
3. Assess Your Financing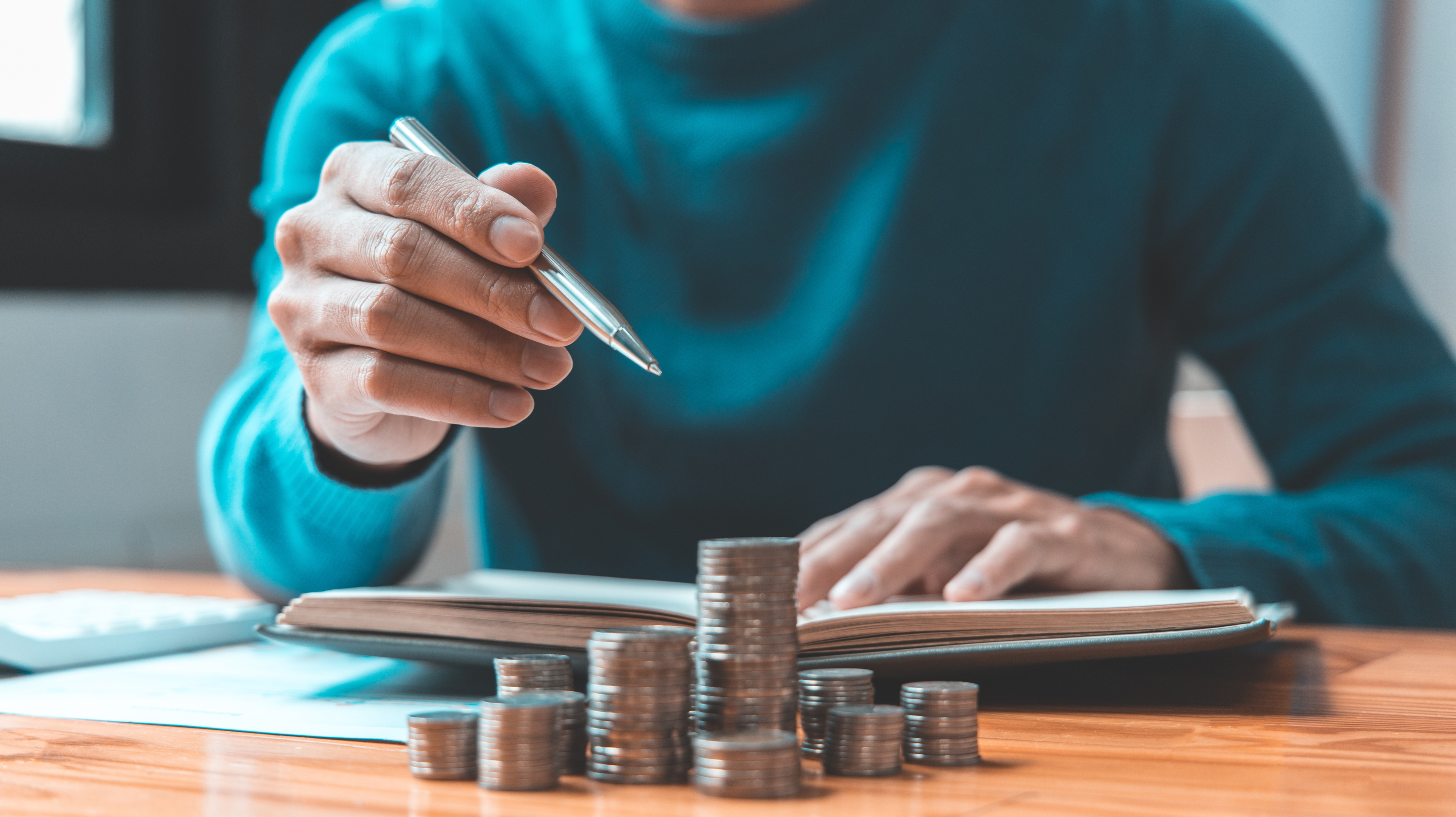 Starting a business isn't free so you'll need to figure out how you'll cover your business costs. Start by looking at your personal assets. Are you able to pay startup costs yourself, or will you need financing? If you're thinking about leaving your job to focus on your business full time, do you have enough money in the bank to support yourself until your new venture turns a profit?
New businesses commonly fail because they run out of capital before they were able to make a profit. For this reason, it's a good idea to overestimate how much money you'll need as it may take longer than projected to turn a sustainable profit margin.
Conduct an analysis of your break-even point
Conducting a break-even analysis is a great way to determine how much money you'll need.
Here's the simple formula:
Fixed Costs ÷ (Average Price – Variable Costs) = Break-Even Point
This formula is a tool every entrepreneur needs to use as it tells you the minimum performance needed to avoid losses. Additionally, it will help you understand where your profits are coming from so you can set your goals for production accordingly.
Keep an eye on your expenses
Be careful not to spend too much when starting a business. Understand which purchases make sense and which are unnecessary to help you achieve your business goals. Keep a close eye on your expenses and make sure you stay on track.
Consider funding options
Money for your business can come through various means. Acquiring funding will depend on several factors, such as your credit, the amount of money you'll need and available options.
Business loans. If you need to secure capital, you can look into a commercial loan at a bank, although these can be difficult to obtain. Another option is a small business loan through the U.S. Small Business Administration.
Business grants. Unlike loans, business grants do not need to be paid back. However, business grants are generally quite competitive and they come with various terms the business must meet in order to be considered.
Investors. If you need a significant amount of funding upfront, consider bringing on an investor. Generally, they will expect to have an active role in operating your business.
Crowdfunding. In recent years, crowdfunding campaigns have helped numerous companies raise significant capital. This approach relies on smaller investments through multiple backers. There are many reliable options through crowdfunding platforms that are designed for various types of businesses.
Pick the right bank
When picking a business bank account, know that size matters. It's a good idea to start with a smaller local bank as they will be in better tune with local market conditions and be more likely to consider the overall character and profile of your business.
Marcus Anwar, co-founder of OhMy Canada says that local banks are "unlike big banks that look at your credit score and will be more selective to loan money to small businesses. Not only that, but small banks want to build a personal relationship with you and ultimately help you if you run into problems and miss a payment. Another good thing about smaller banks is that decisions are made at the branch level, which can be much quicker than big banks, where decisions are made at a higher level."
When considering a bank account for your business, ask yourself these questions:
What do I need to prioritize?
Do I value building a close relationship with a bank that will be willing to help me any way they can?
Do I care about being just another account at a big bank?
Choosing the right bank and business credit card comes down to your specific needs. Take a look at the various banks out there and see if how they are willing to work with small business owners.
4. Determine the Legal Structure of Your Business

Before registering your company, pick what type of entity you want it to be. Legally, your business structure will affect everything from personal liability to how you file your taxes.
Sole proprietorship. If you're planning to run your own business by yourself, you can consider a sole proprietorship. But beware – you'll be responsible for all your obligations and debts which can negatively impact your personal credit if things go awry.
Partnership. A business partnership entails two or more individuals being personally responsible for their business. If you need someone to compliment your skill set, it may be good to bring someone onboard that will help your business thrive.
Corporation. Forming a corporation allows business owners to separate personal liability from company liability. There are several types of corporations such as B corporations, C corporations, and S corporations, each having their own specific set of guidelines. Their legal structure allows the business to exist as its own entity, independent of its owners. That means that corporations can assume liability, own property, enter into contracts and sue and be sued just like individuals.
Limited liability company (LLC). LLCs is one of the most common types of legal structures for businesses. They are a hybrid business structure that allow the tax benefits afforded to partnerships with the legal protections given to corporations.
At the end of the day, you'll need to decide which type of legal structure best suits your future goals and current needs – so look into these 4 options. If you're having a hard time making up your mind, consider talking the decision over with a legal or business advisor.
5. Register Your Business with the Government and IRS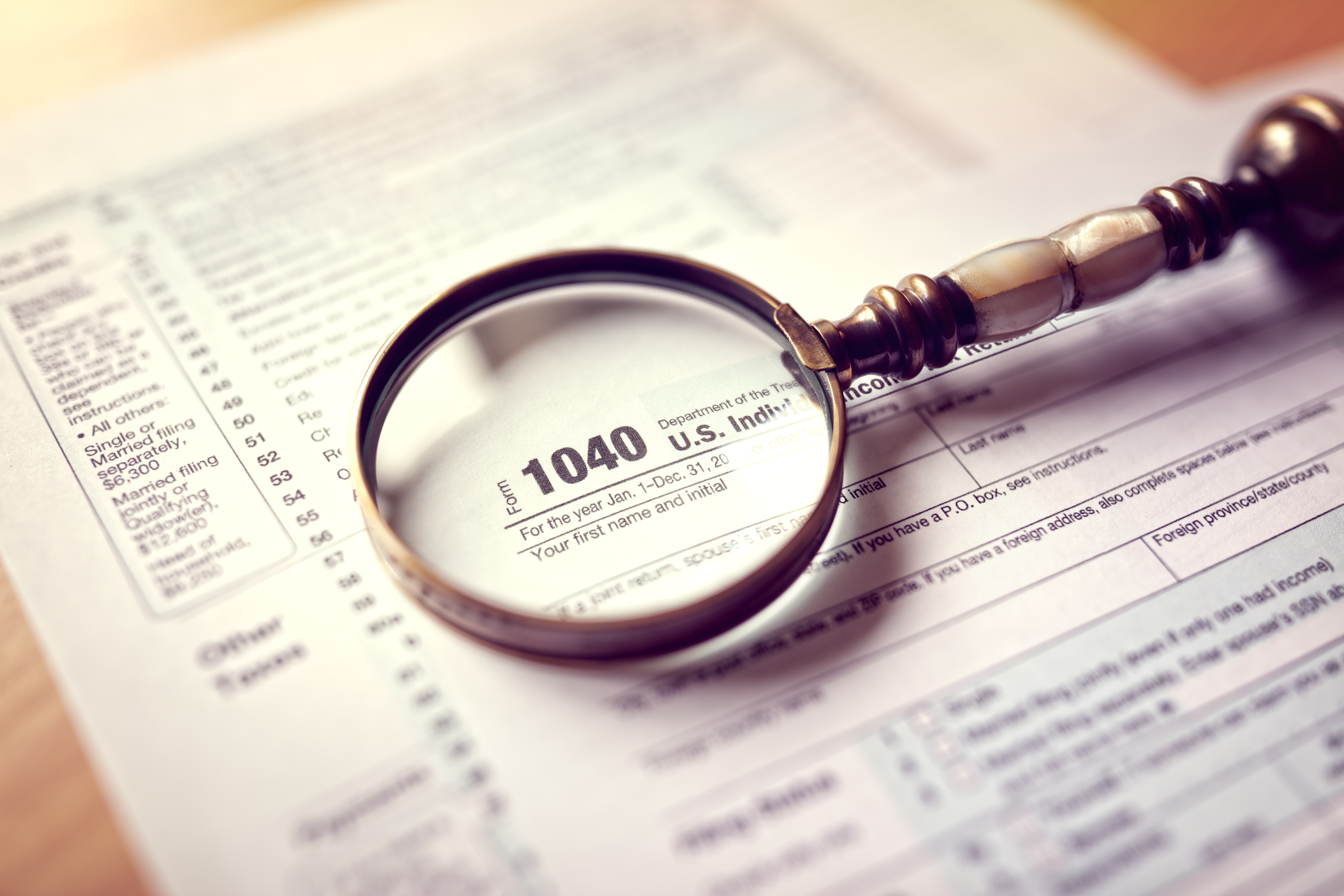 There's a variety of business licenses you'll need to acquire before you can operate your business legally.
Operating agreements and articles of incorporation
To be officially recognized as a business entity, you'll need to register with the government. If you're starting a corporation, you'll need an "articles of incorporation" document that includes your company name, purpose of business, stock details, corporate structure and additional information about your business. For LLCs, you will need to create an operating agreement. Every state has their own unique forms so check out the Secretary of State's website in your respective state for more information.
Doing business as (DBA)
If you do not have an operating agreement or articles of incorporation, you'll be required to register your company name. This can be your personal name, the name for your company, or a fictitious DBA name. If you want additional legal protection, consider a trademark for your company name.
A DBA is required in most states. Contact your local county clerk's office for more information.
Employer identification number (EIN)
After your business is registered, you may be required to get an EIN number from the IRS. This will not be required if you are operating a sole proprietorship without employees. But if you want to keep your business and personal taxes separate, or if there is a possibility of hiring someone in the future, consider filing for an EIN.
Income tax forms
Certain forms, determined by your business structure, may be required in order to meet your state and federal tax obligations. Check the Secretary of State's website in your respective state for more information.
Local, state and federal permits and licenses
Your business may need local, state and federal permits and licenses to operate. Check your local city or county hall to obtain your business license. You can use their SBA database to look up your specific licensing requirements.
6. Purchase a Business Insurance Policy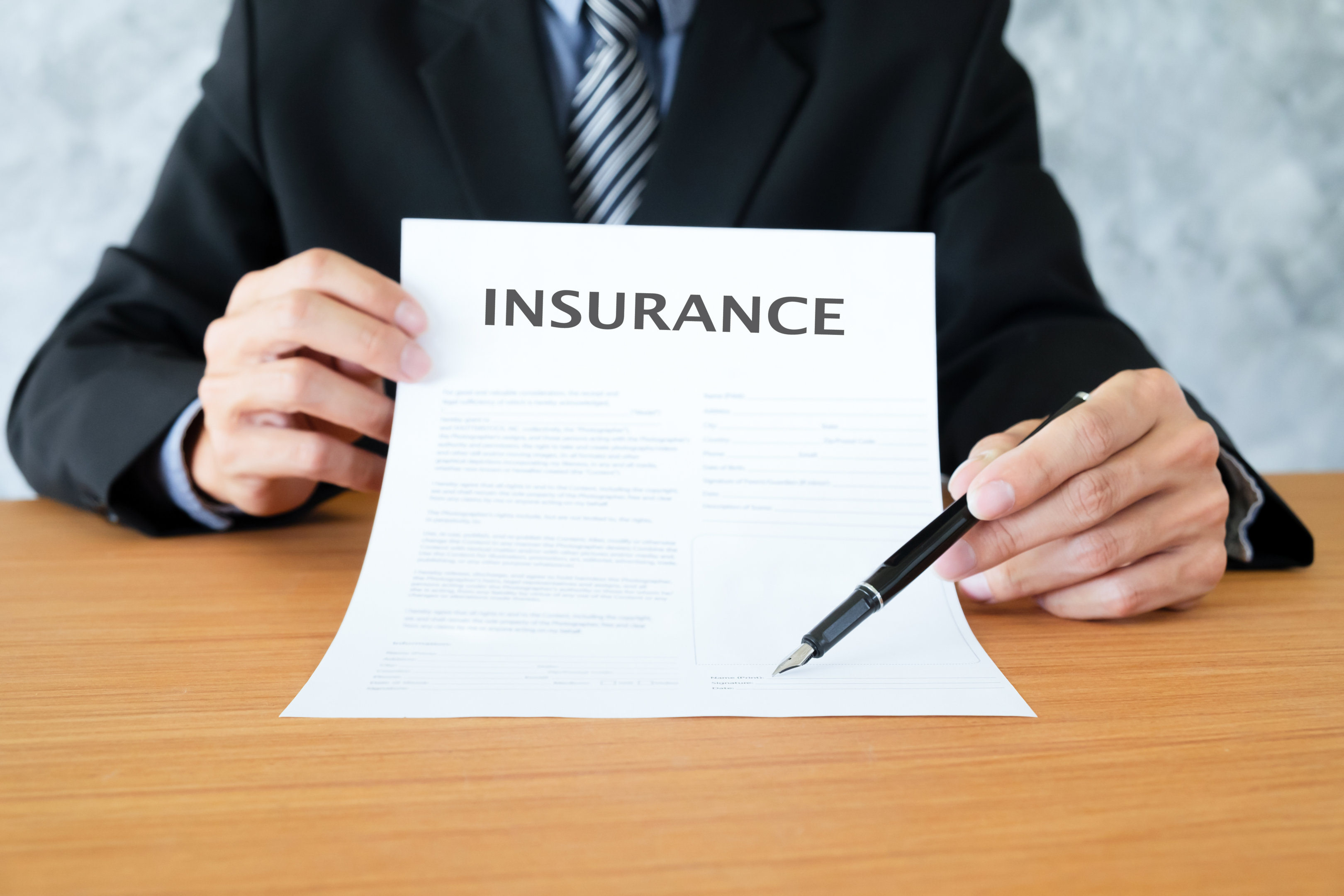 Getting the right business insurance policy is an important step before your official launch – don't put it off as something you will one day get around to. Incidents like theft, lawsuits and property damage can ruin your business if you are not properly protected.
Consider the various types of business insurance plans. If your plan to have employees at your business, you'll need unemployment and workers compensation insurance.
Depending on your industry and location, you may need other types of insurance too. It is advisable for small businesses to purchase general liability (GL) insurance which covers things like damage of property and personal injury to you or a third party.
If you provide a service at your business, it may be a good idea to get a plan for professional liability insurance. This covers incidents of wrong doing or neglect in doing something you should or shouldn't have in the operation of your business.
7. Build Your Dream Team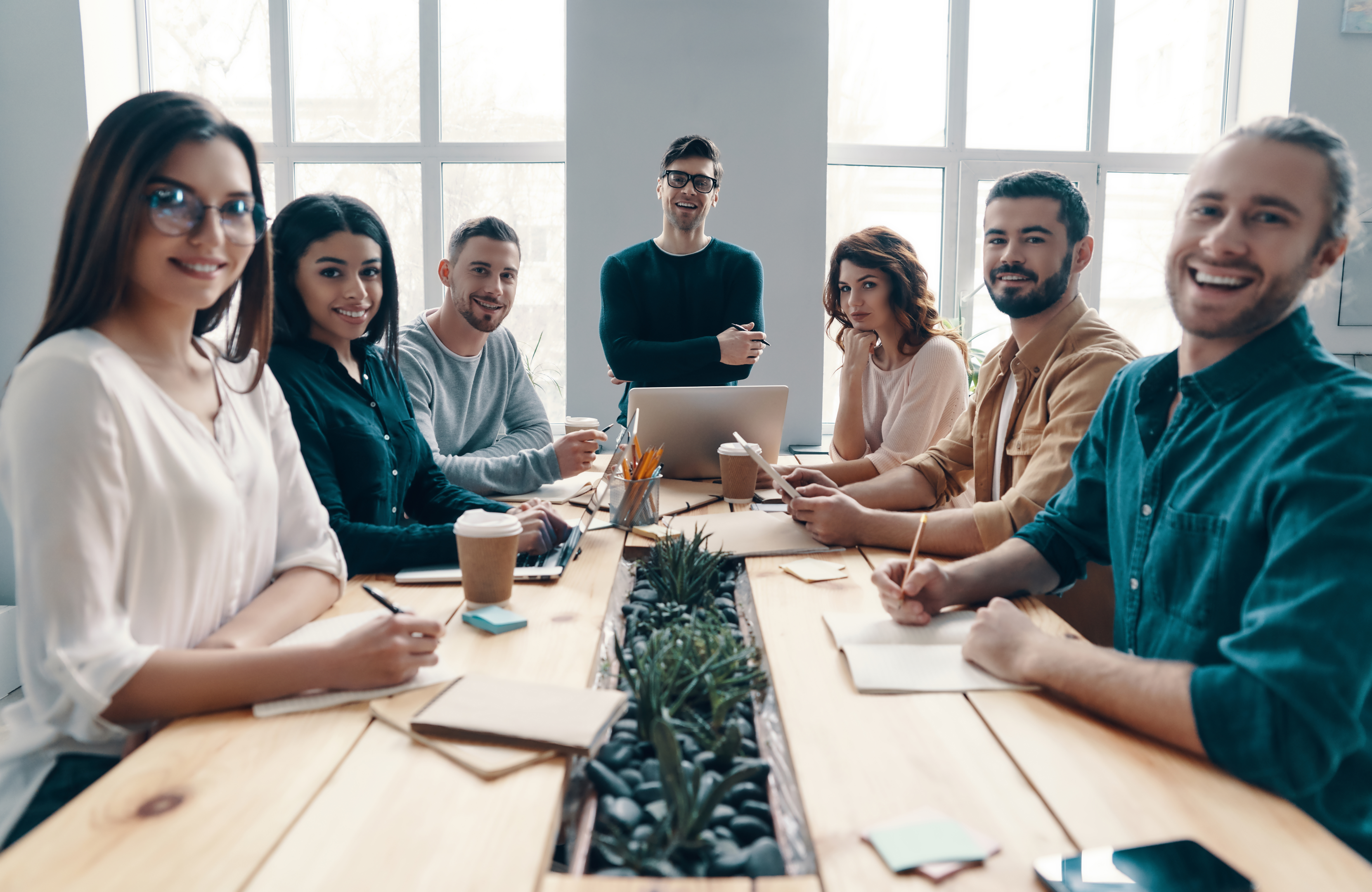 Unless you're planning to go at it alone, you'll need to build a great team of employees to help get your business up and running. You should give the same level of importance to the "people" aspect of your business that you give to your products and services.
After all, your products will be built by people. Figure out how well your team will work together. Clearly define the roles and responsibilities for your employees, the division of labor and systems for reporting feedback and working together as a team. This sort of proactive thinking will save you loads of headaches down the road.
8. Choose Your Vendors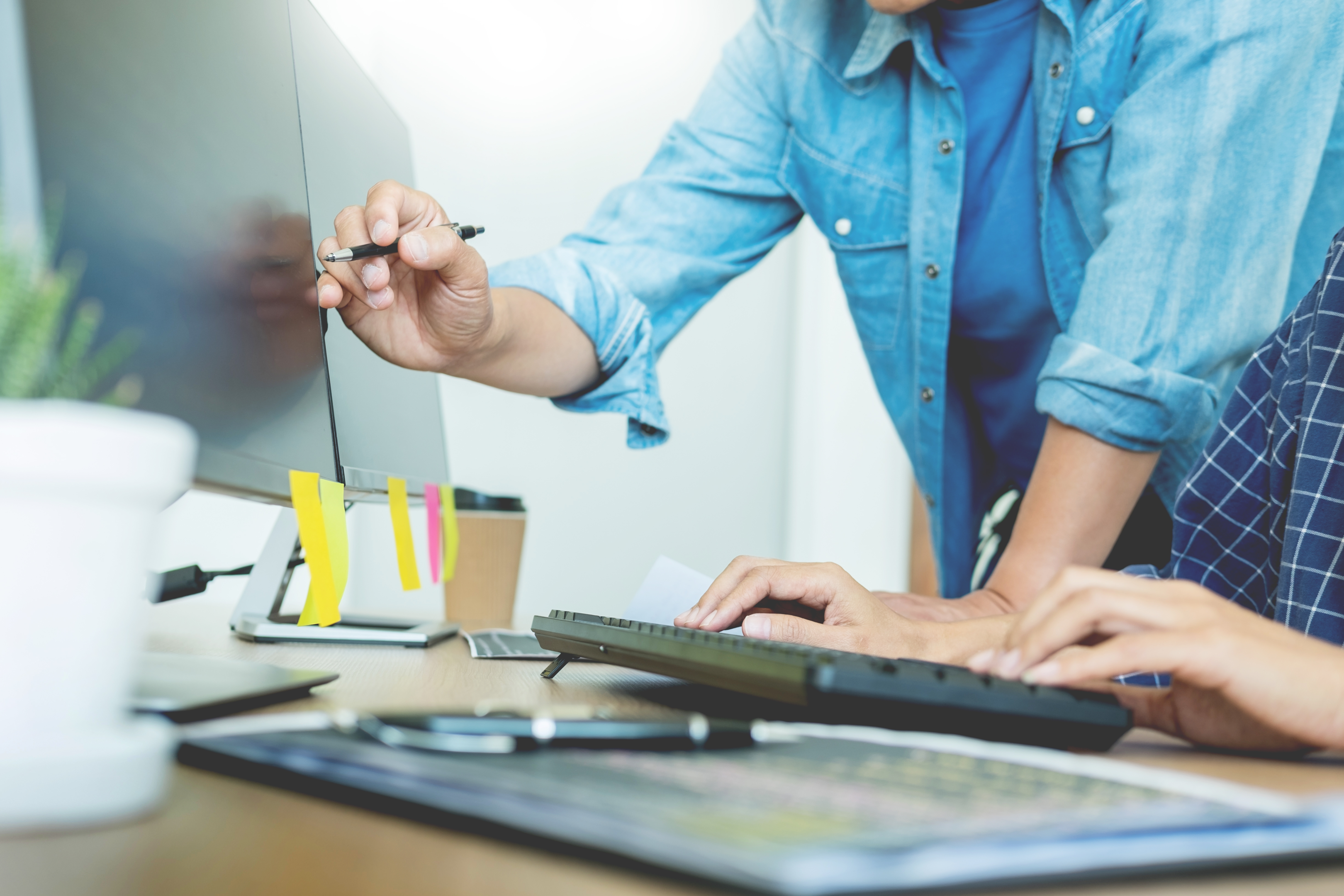 Running a business can be extremely difficult for an up and coming business owner, and chances are that you and your team will need some extra help. Third-party venders can help you fill in the gap.
The are a wide variety of companies ranging from business phone systems to HR services that are around for the sole purpose of helping you run your business more efficiently.
When choosing your B2B partners, you need to find someone you can trust. Ask them about their industry experience, how they've helped existing clients grow and what sort of results you should expect from their services.
9. Brand Your Company & Advertise It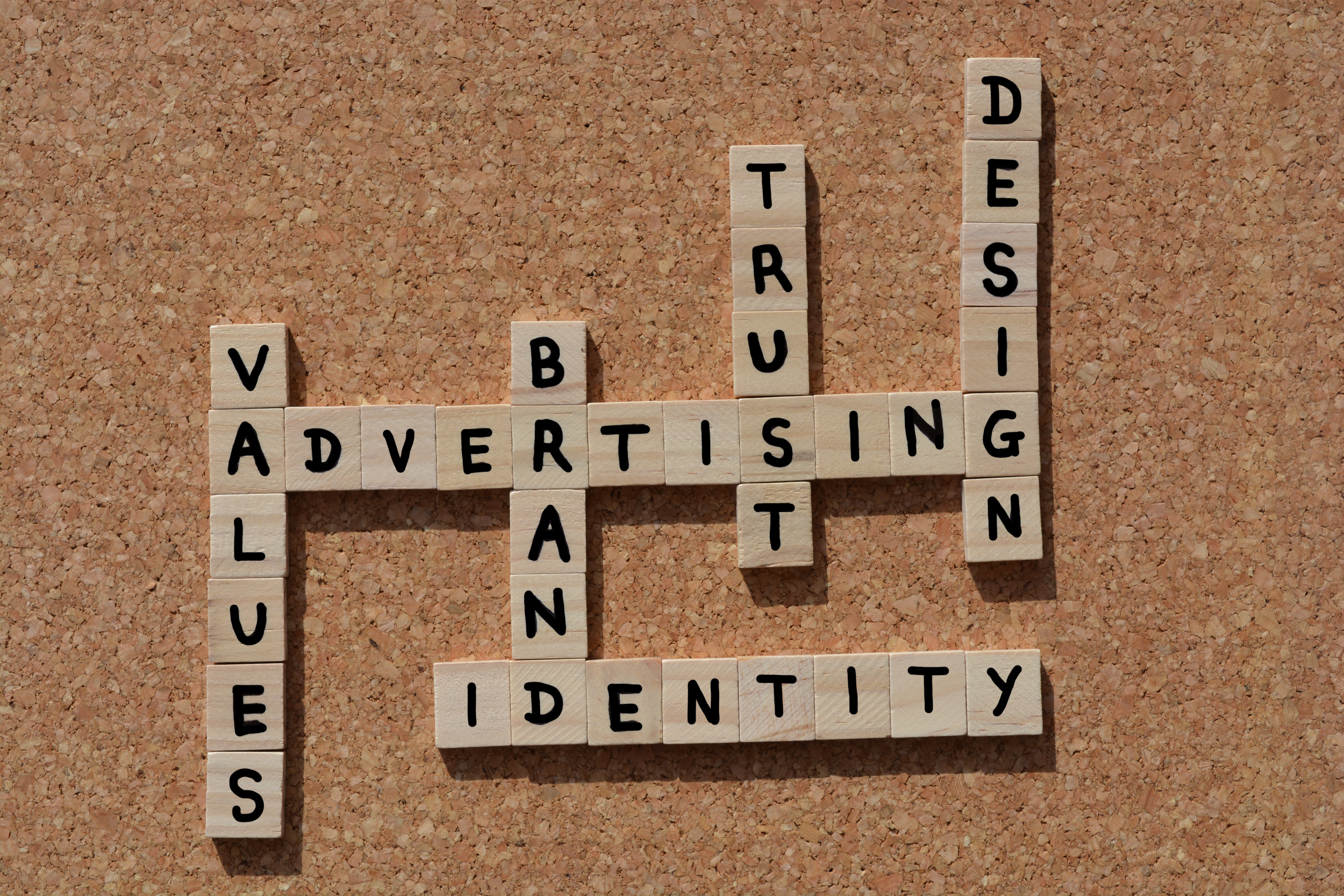 Before you launch your company, develop your brand and grow a following of people that are ready to jump in once you open your doors for business.
Company website. Have a functional, user friendly site with tailored SEO specific your particular industry and/or geographical location. With more and more people turning to the internet to find information about businesses, a well-developed company website is a critical tool in your arsenal.
Social media accounts. Use the power of social media to get the word out about your business idea. Consider offering promotional items such as discounts and coupons to your followers. Your target audience will determine the best social media platform to use.
CRM. The top Software Solutions for CRM allow you to store data on your consumers and determine the best ways to improve your marketing communications and methods to them.
Logo. Create a visually appealing logo for your business name that will be used across all platforms so that people can easily identify your brand.
Stay up to date across your digital platforms by posting interesting and relevant content about your industry and your business. In the opinion of Ruthann Bowen, CMO of EastCamp Creative, there's too many startups that have the wrong mindset in regards to their websites.
"The issue is they see their website as a cost, not an investment," said Bowen. "In today's digital age, that's a huge mistake. The small business owners who understand how critical it is to have a great online presence will have a leg up on starting out strong."
If you want to build your clientele and get the word out about your business, create a well-developed marketing plan that goes beyond your initial launch. In the beginning, this process is as critical as providing an excellent product or service.
Ask potential customers to opt in for your marketing communications.
As you build out your brand, you'll want to get permission from customers to communicate with them in the future. Use opt-in forms as an easy tool to do this.
These forms of consent will give you permission to contact them and share information about your company. Opt-in forms help to establish respect and trust with potential customers. Additionally, they are required by law.
The CAN-SPAM Act of 2003 set requirements with the Federal Trade Commission concerning commercial emails. This law not only applies to bulk emails, but also all commercial messages defined by the law as "any electronic mail message the primary purpose of which is the commercial advertisement or promotion of a commercial product or service." Violations of this law are subject to fines of $40,000 for each email.
10. Launch Your Business & Make It Grow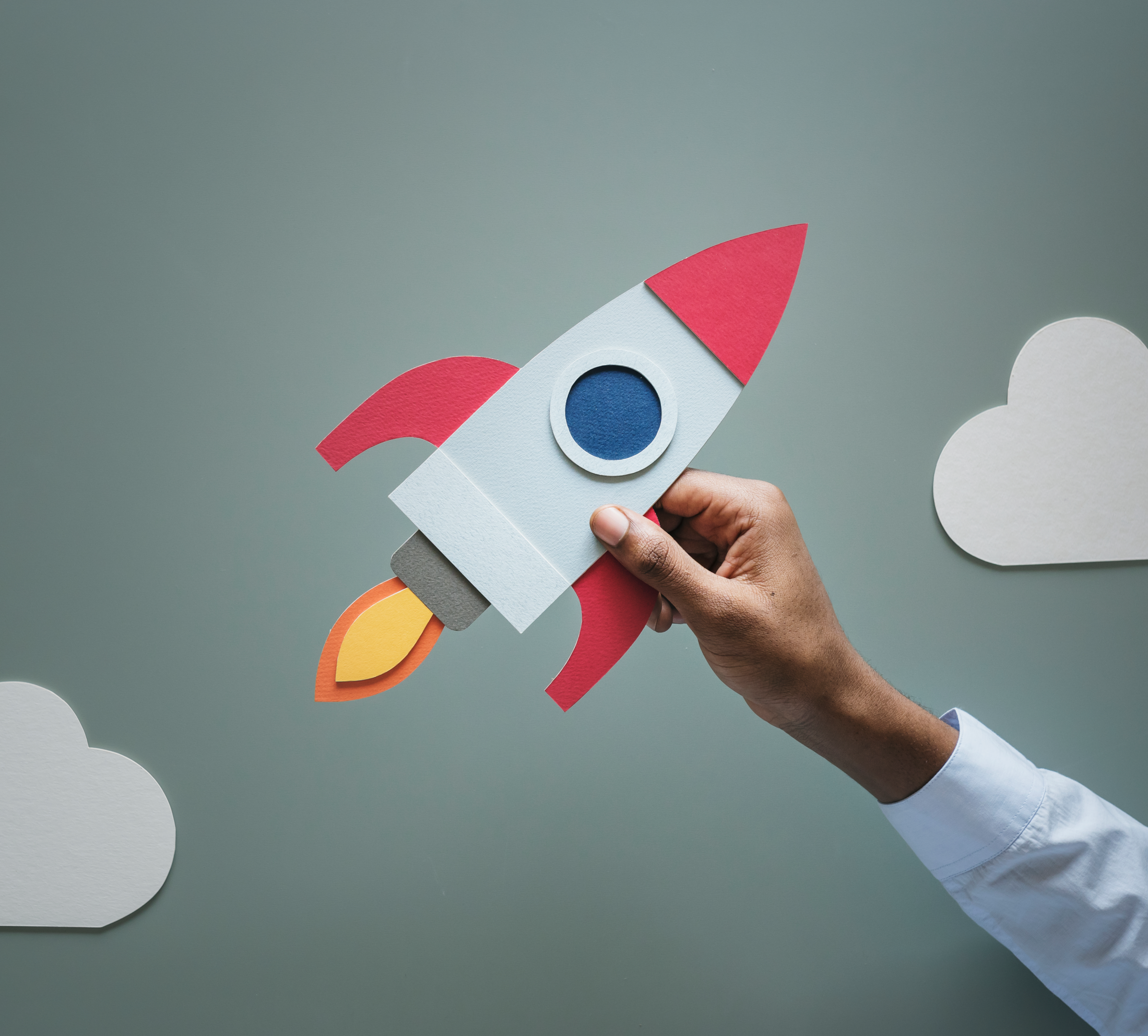 The launch of your business and your firsts sales are only the start of your mission as an entrepreneur. Building your business will take time and concentrated effort.
Never rule out collaborating with established companies in your industry as this can be a great method in achieving growth.
Get your name out there and be creative when thinking of ways to make your business idea grow. Be quick on your feet knowing down the road you'll be faced with the need to adapt to changing situations and circumstances.
In the words of Stephanie Murray, founder of Fiddlestix Party + Supply. "Be prepared to adjust… There's a saying in the military that 'no plan survives the first contact,' meaning that you can have the best plan in the world, but as soon as it's in action, things change, and you have to be ready and willing to adapt and problem-solve quickly. As an entrepreneur, your value lies in solving problems, whether that is your product or service solving problems for other people or you solving problems within your organization."