There's no doubt that 7 Eleven is an iconic landmark in many communities across North America. The convenience brand has humble beginnings that date back a hundred years. To survive on a retail landscape, 7 Eleven has had to revamp itself and grow with the times. Experts hail it as one of the best franchise stores in the country.
Customer service and the convenience of its operating hours are the backbones of the store. This drawing card invites customers to return and make life convenient without the big store hassles. Based on the success, people often wonder, what does a 7-Eleven franchise cost?
For investors, a 7 Eleven franchise is an affordable entry into the market with low starting costs of investment capital of $50,000 to $150,000 and a bank account with a net worth of $150,000. The company promotes building partnerships with veterans as business owners.
7 Eleven Back Story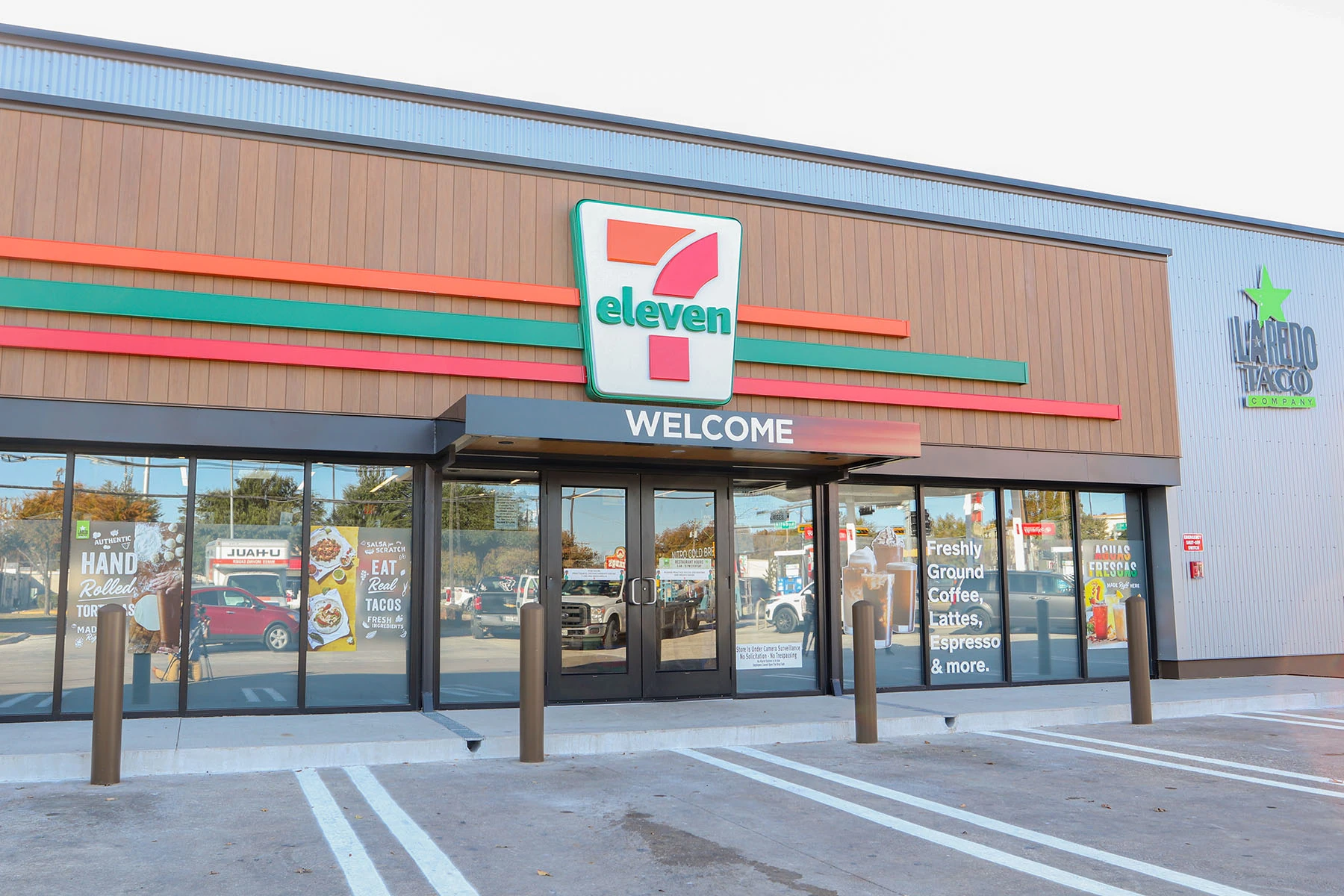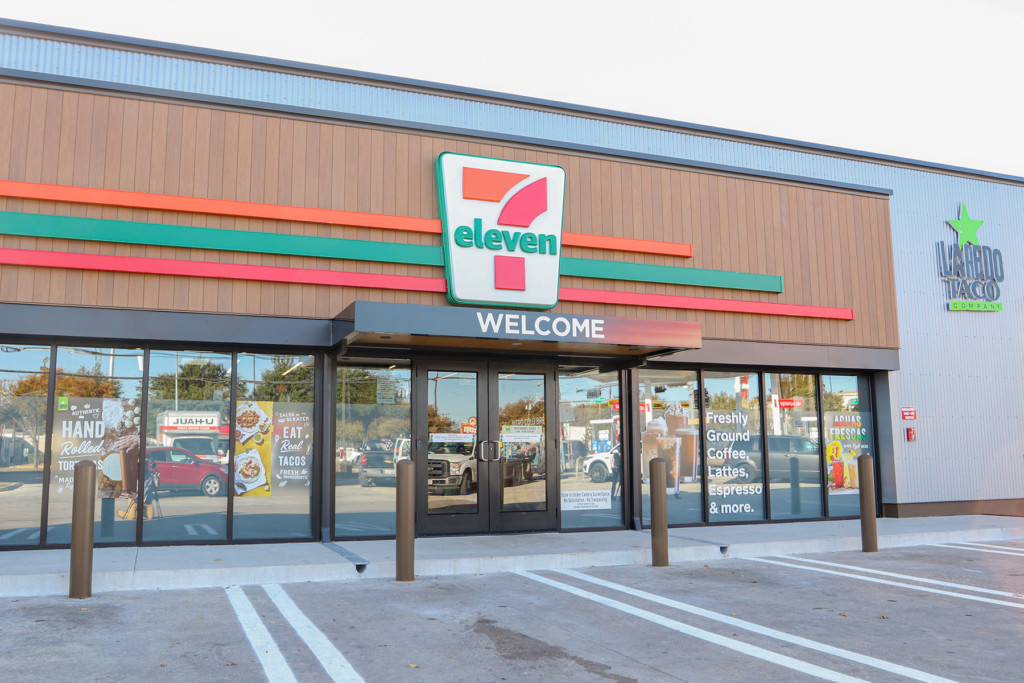 This multinational franchise has a unique beginning as an ice house in Dallas, TX, dating back to 1927. People of the day would have appreciated the Tote'm Stores' quirky name (1928 to 1946). If there ever was a store model that works successfully, it has to be the 7-Eleven franchise.
In 1991, 70% of the enterprise became part of Ito-Yokado, a Japanese general merchandise department store. At that time, the operating store model underwent a massive restructuring as a subsidiary of Seven & I Holdings.
If success had a road map, 7 Eleven is an exceptional cartographer representing 19 countries and territories and 78,029 franchises and licenses under its banner since 2021. On the global market, people will recognize the 7 Eleven brand name. In the USA, people know it as Speedway in the Midwest and East Coast and Stripes Convenience Stores in the South Central part of the country. However, 7 Eleven franchises have a prominent presence in many markets.
The primary 7 Eleven logo and its variations have decorated community stores since 1968. The name changed from Tote'm Stores (meaning toting away purchases with native totem poles at some stores) to 7 Eleven to celebrate the store operating hours from 7:00 am to 11:00 pm. The new brand name reinforces the convenience format of the store's extended hours.
Since its beginnings in 1927, when a store employee started selling eggs, milk, and bread alongside its ice from one of the stores in Dallas, the idea spread. One of the founding directors (Joe C. Thompson Sr.) recognized that by offering his ice customers the convenience of other essential grocery items, he'd save them valuable traveling time.
The totem pole became a popular addition when a store manager brought an authentic totem pole from Alaska and set it outside her store. It took off, and soon other stores celebrated the Alaskan Native theme, and the Tote'm Store took hold.
The next focus turned toward experimental filling stations after the birth and success of the automobile industry. Thompson also introduced training to streamline the stores with a strong emphasis on quality and service. The final touch came when the company introduced filling station attendants dressed in uniforms.
The Great Depression nearly ended the company, and the chain store struggled throughout the decades but survived.
Franchising Cost Breakdown
Although investing in a 7 Eleven franchise is more affordable than other similar options, investors still require a minimum liquid capital between $50,000 to $150,000 and an additional net worth of $150,000.
On average, most 7 Eleven franchise owners invest $37,000 to $1,635,200 and pay the franchise licensing fee. The company offers to finance those who meet the criteria. Veterans get a 10% deduction on franchise costs.
According to 7Eleven sources, investors make three significant investments:
Initial one-time franchise fee of $25,000 up to $750,000, varies depending on the store
Inventory and downpayment of $25,000 to $40,000 (average $20,000)
An initial cash register fund of $2500
Additional financial requirements and assessments for what it costs to:
Training expenses (variable)
Additional supplies ($1000)
Business licenses (as per state regulations)
Bonds (as per state regulations)
Grand opening fee
Insurance Costs
Financing is available for the right applicant. This guideline provides a suggested franchise outlay, but each franchise fee is unique to each store. To learn more about the franchise fee, it's available to the applicant in the Franchise Disclosure Document (FDD). Franchise owners selling existing stores can ask for additional payment depending on the store. To find out more about the application requirement, see the FDD document.
Residents from North and South Dakota, Hawaii, and Minnesota can't apply for franchise ownership. Special franchise costs and allowances are for qualified applicants. Different rules apply for any additional franchise stores.
Rolling Franchise Fees
7 Eleven's success depends on the franchise owners as much as the company's business model. Accepted applicants have the distinction of working with seasoned business partners with a global portfolio of experience to back their reputations. The company operates over 78,000 locations and ranks in the top five franchise enterprises. The company splits its gross margins with the franchise.
Any business needs a rolling capital to offset utility costs, staffing, and monthly bills to cover insurance and miscellaneous expenses. As a 7 Eleven franchise owner, you get half of the profit. Stores that underperform receive help through the short-term support program. The company's focus is to help franchise owners to become profitable in a short turnaround.
The company bears the costs associated with the building and the land for traditional franchise store contracts.
See Also: Cost and Process for Starting a Subway Franchise
Unique Veterans Incentives
Owning and operating a 7 Eleven store requires a strong leadership skillset that U.S. military veterans have in spades. Therefore, the company offers a unique franchise opportunity to former military personnel to get them on a new career path.
Investment discounts of up to 20% off
Veterans-only financing option up to 65%
Specialized training and ongoing support
A tangible partnership program
Part of the Community
Being part of a neighborhood means understanding each diverse community's needs and meeting those needs with the right product selection. The 7 Eleven advanced ordering system and customer service-centered technology help stores cater to customers based on local buying habits. The company also invests in the future success of each store by allowing them access to the multi-million dollar proprietary POS (point of sale) scanning system.
POS helps store owners know precisely:
What products do clients seek
Reduces store operating complexities
Helps with staffing and work delegation, and overall store functions
Instant Brand Recognition and Business Opportunity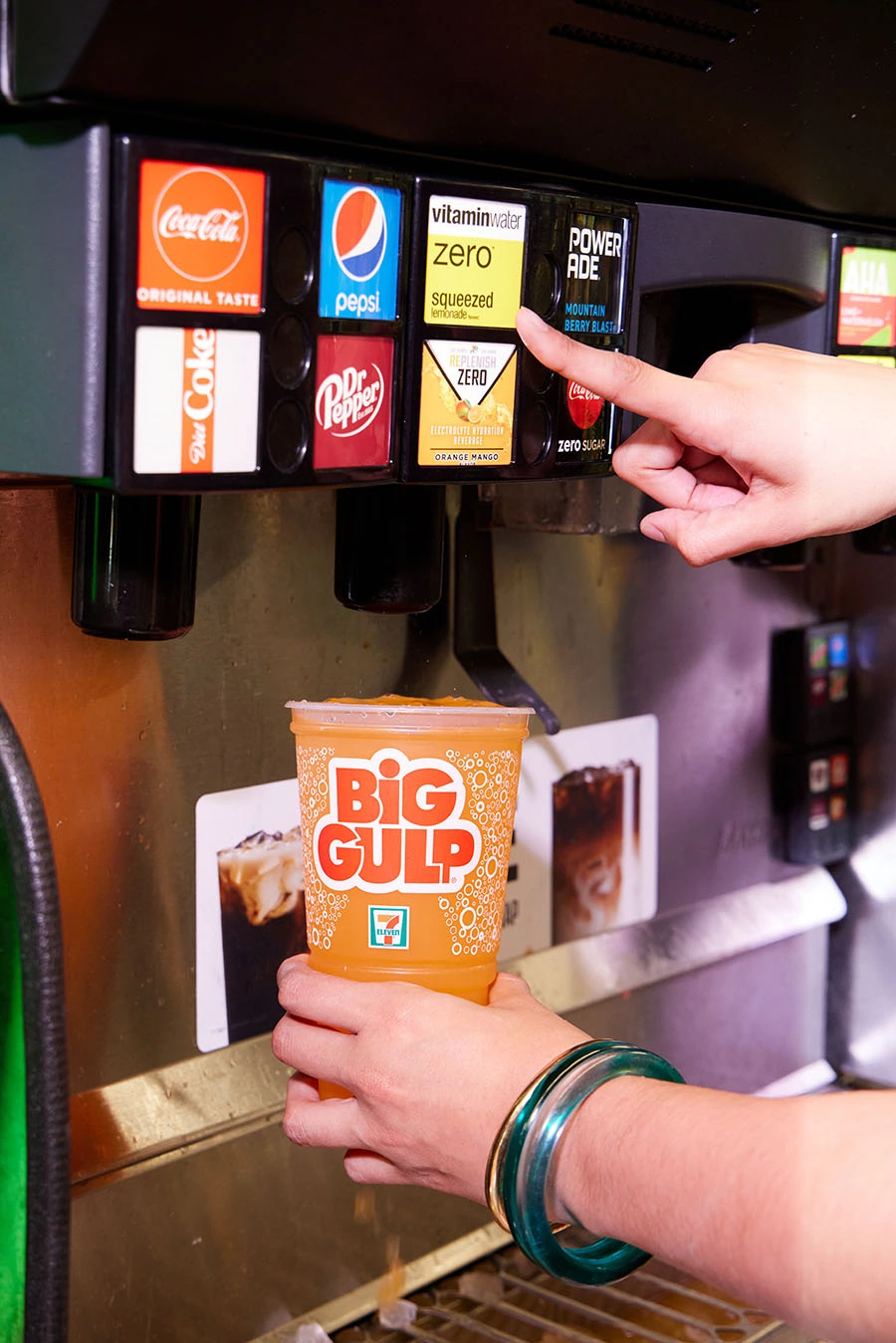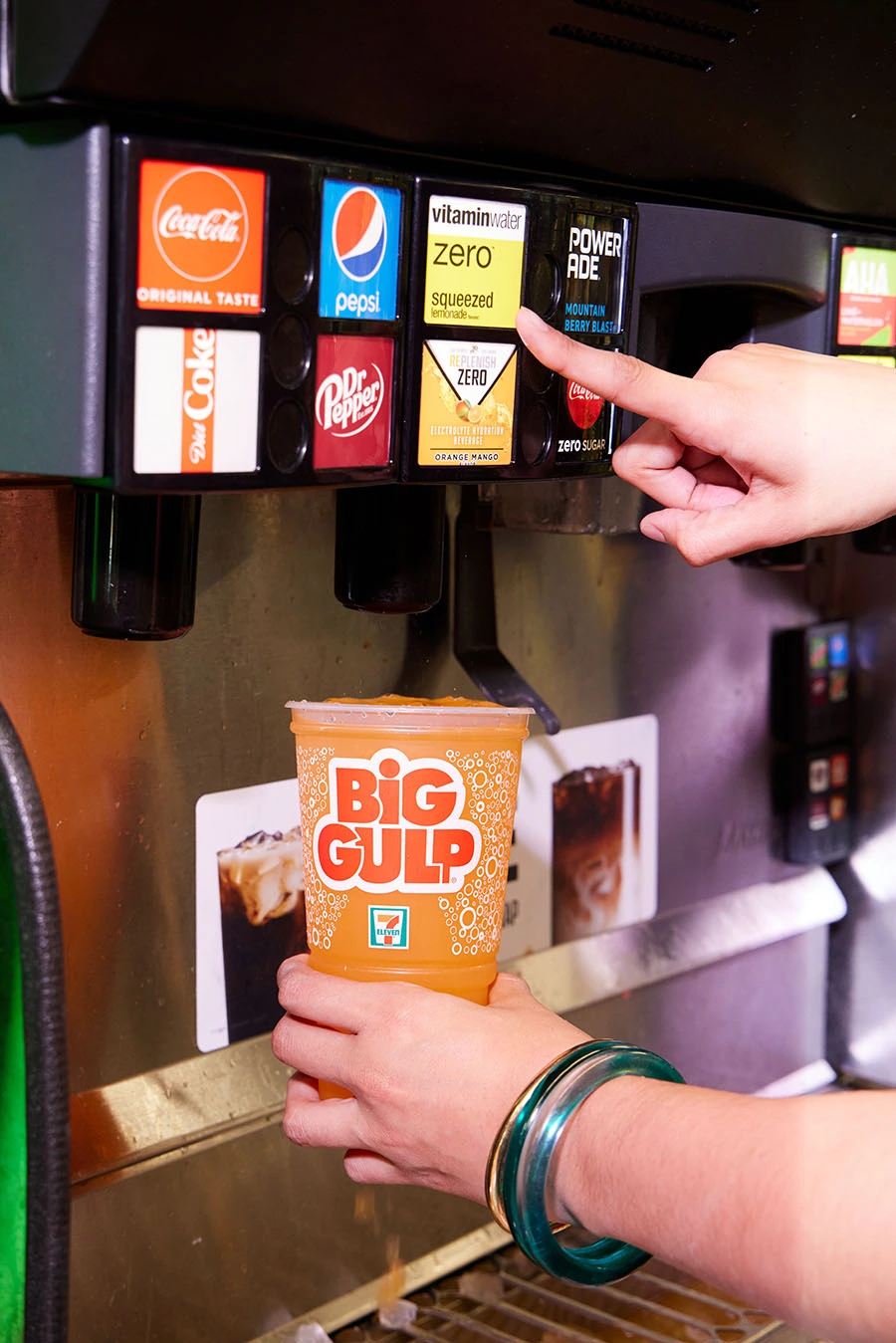 Being a 7 Eleven franchisee is an opportunity to operate a successful chain store with instant worldwide recognition. Franchising is an invaluable career changer for entire families while having a massive support network and recognizability in their pockets.
Franchise owners retain control over the success of their business. They can quickly:
Reach new earning plateaus and expand the business
7 Eleven provides the store, land, and equipment, and franchisees bring commitment and enthusiasm.
Qualified persons can get up to 65% help with financing
Many enterprises are operational in as little as 30 to 90 days
Choice of locations in your community
Training and ongoing support from the 7 Eleven professional team
Field consultants and operations crew have vast experience and provide support and valuable information
National buying power through established vendor relations
Inventory management supported through 7 Eleven line of credit
The Brand
By all rights, 7 Eleven is a brand that can stand independently and is the quintessential convenience store model globally. Consumers support 7 Eleven because of its community presence, operating hours, and major brands.
The Slurpee is a slush-like soft drink that has been quenching parched throats since 1965. A later addition to 7 Eleven popularity is the Big Gulp, a soft drink beverage that arrived on the market in 1976. The Big Gulp ban was ex-mayor Michael Bloomberg's NYC initiative to reduce soft drink consumption (though 7 Eleven and supermarkets fall under state regulations).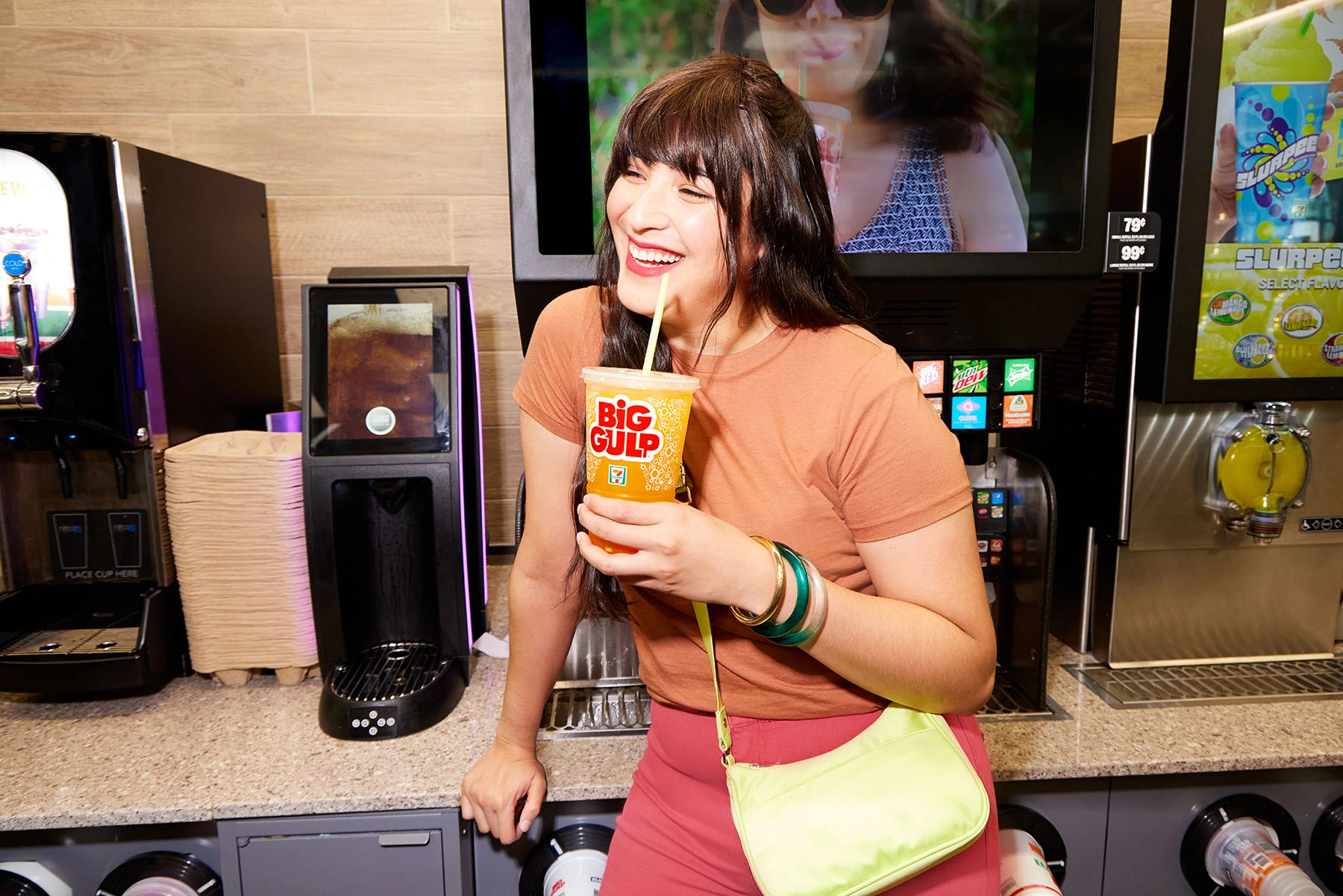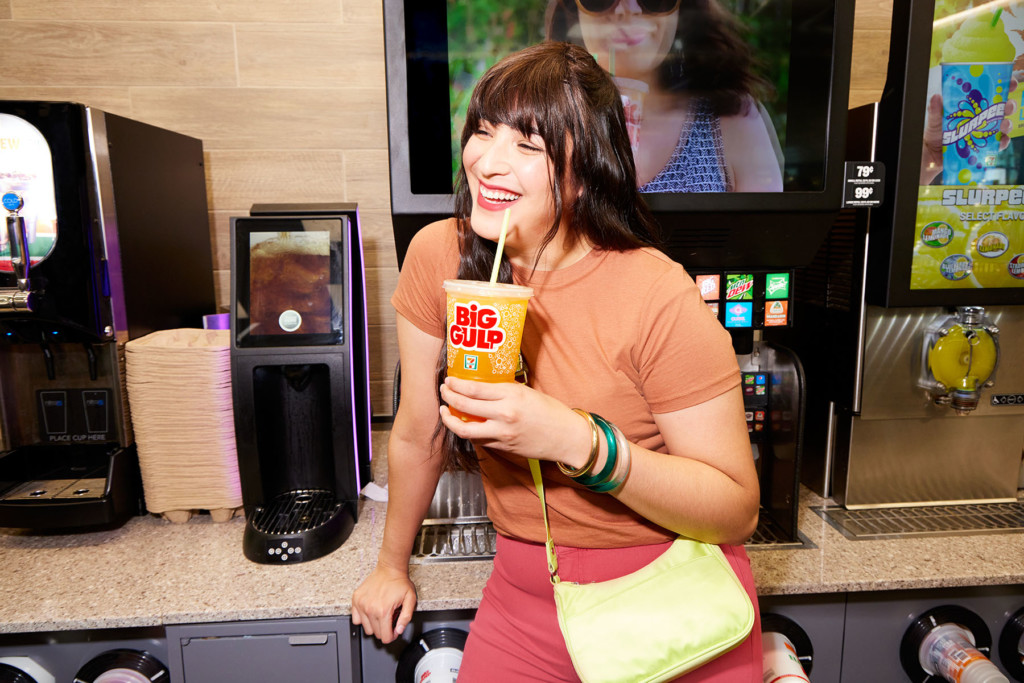 In 2012, the company changed the Double Gulp size from 64 ounces to 50 ounces to make them suitable for car cupholders. These three significant innovations have helped 7 Eleven survive on a volatile retail horizon. In 2020, they opened a cashier-less store in Texas.
FAQs
Although the company headquarters does everything to help potential prospects succeed in opening a 7 eleven convenience store franchise, owning a store requires considerable commitment. Anyone considering what a 7 Eleven franchise costs, there is more to it than a financial investment.
Are All 7 Eleven stores open 24 hours?
Customers rely on 7 Eleven stores to provide goods 24/7 when governing laws allow stores to operate a 7 eleven franchise within a 24/7 schedule.
Who will build my franchise store?
There are many ways that 7 Eleven sets its franchise operation apart from other chains. The company provides fully stocked stores. Further, the company bears the ongoing cost of the land, building, and equipment for single and multi-traditional stores. Conversion programs vary slightly, and franchisees bear some of the land and building costs.
How much money do store franchisees earn?
How much a store makes is in part up to the store owner. They must build a customer relationship and provide a product assortment, value, quality, and service in a friendly environment. They must also use the 7 Eleven approach to operation principles and hire the best customer service staff. Further, their sales and expenses need attention. The FDD document provides insight into historical sales data for some states. Location and competition influence profit.