Food trucks have been among the best business ventures in recent years. There are hundreds of food trucks out there, so if you're thinking about opening one, choosing a cuisine or style that isn't over-saturated in the market is vital to success. Check on 30 unique food truck ideas for 2023 that will likely lead to success.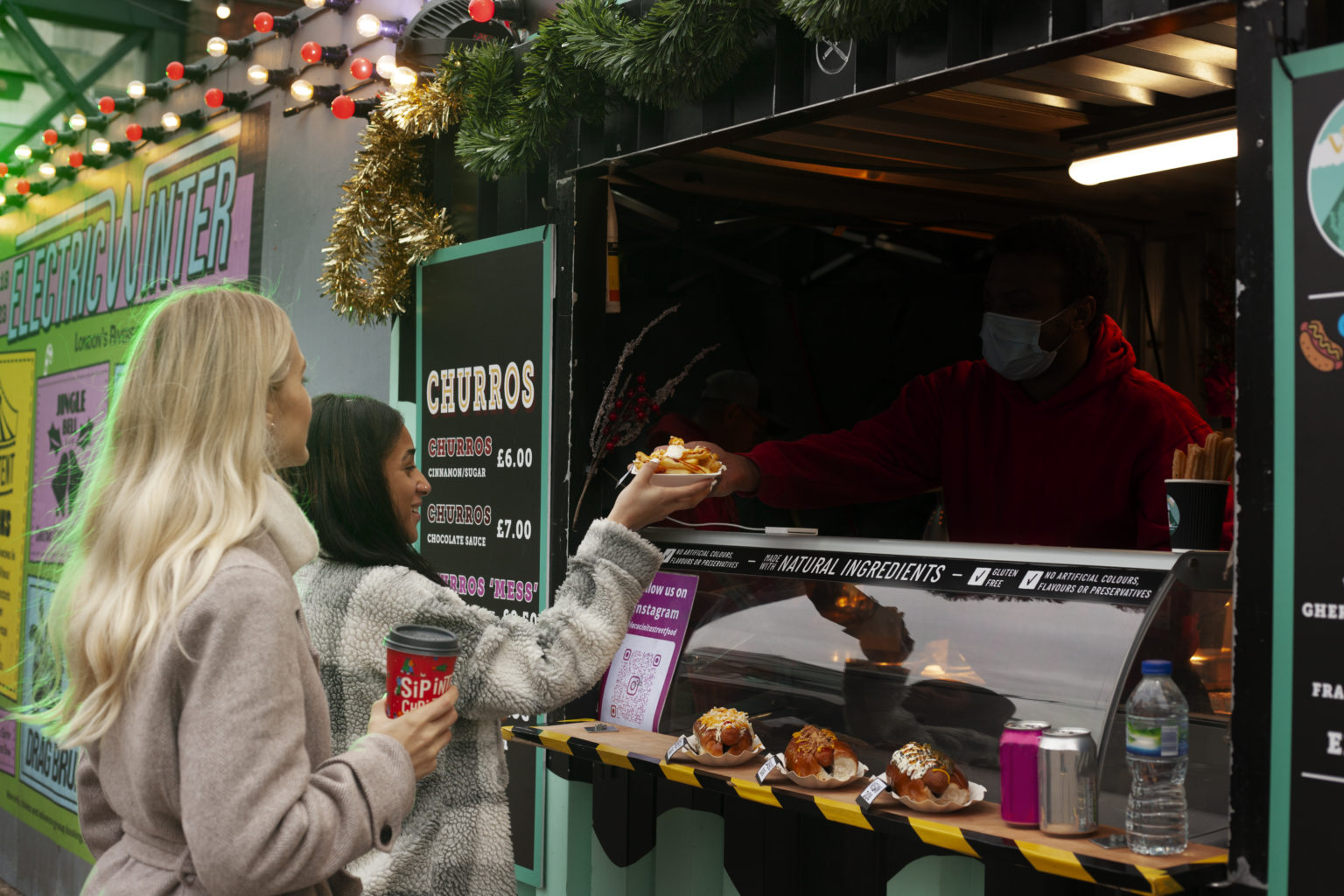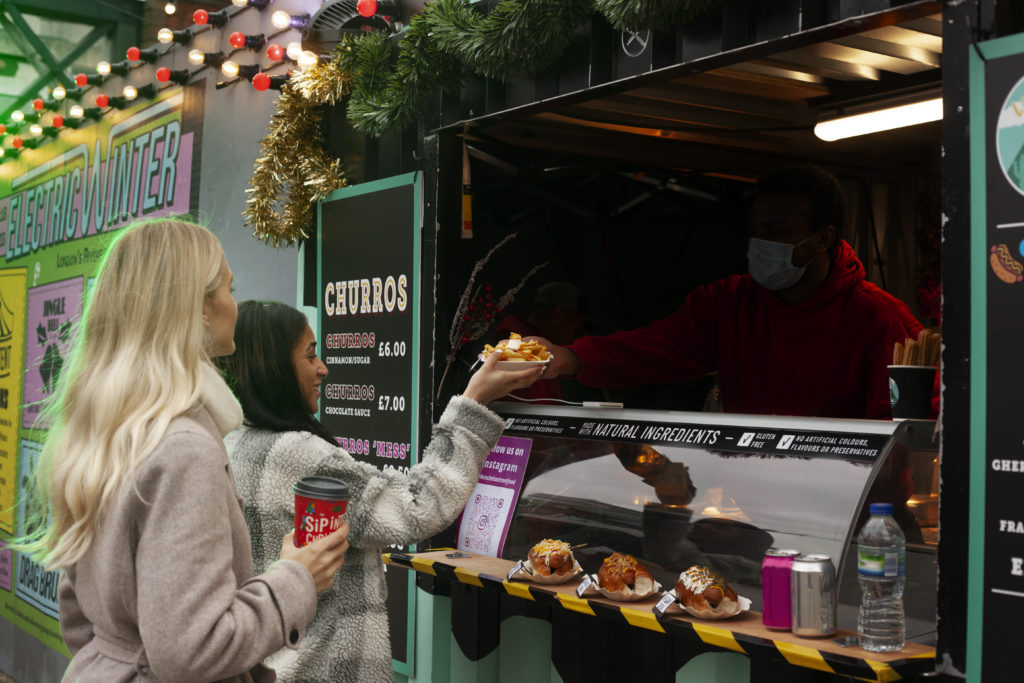 1: Japanese Fusion Gourmet Burgers
If you want to have a burger truck but want to add a twist, incorporating Japanese cuisine is a brilliant idea. You can make burgers with teriyaki, wasabi, spicy mayo, and all the other ingredients you love in Japanese cuisine.
2: Mobile Wood-Fired Pizza
Figuring out a way to make a wood-fired pizza in a truck will earn you more business than your standard pizza truck. You can build the truck so people still have that experience where they can see their pizza being made while they wait.
3: A Ceviche Food Truck
Fresh ceviche in the summertime is a real hit. Opening a ceviche food truck, especially in coastal areas, could be that idea you need to stand out.
4: Korean BBQ
Korean BBQ is delicious, and offering people Korean BBQ at a food truck is the perfect solution for those who don't have time to sit at a restaurant.
5: Coffee Truck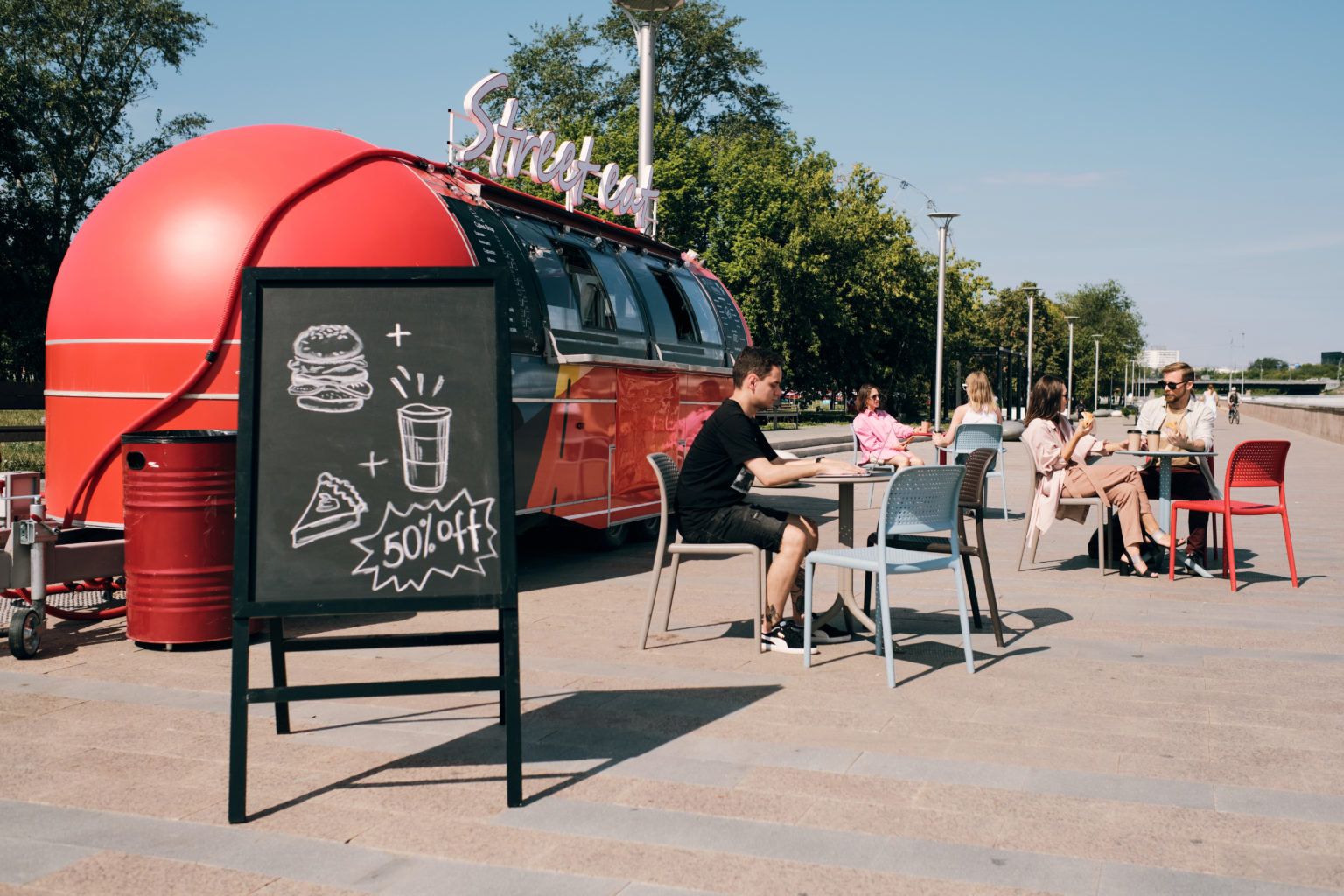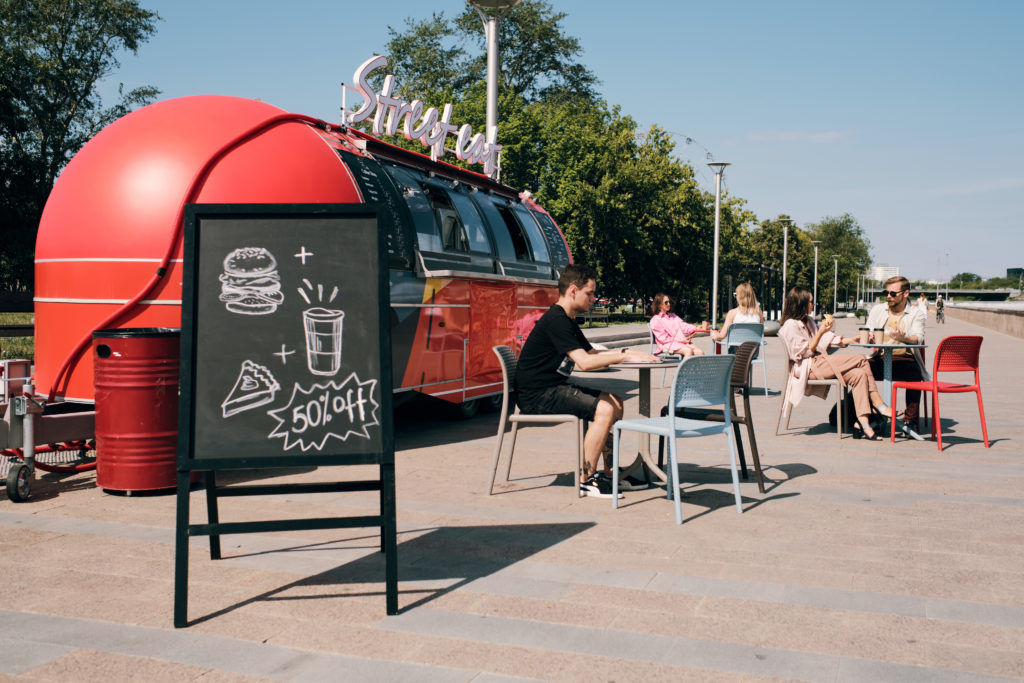 A mobile coffee shop is a perfect idea, especially in areas with several businesses. You can offer a variety of different coffee with flavoring and even teas to keep people caffeinated.
6: Sweet Mexican Street Food
Instead of classic Mexican street food, you can specifically serve sweet Mexican street food. Dessert is a universal language; you can serve things like churros, Mexican hot chocolate, mango with chili powder, etc.
7: Use an Airstream vs. a Truck
No matter what type of cuisine you want to serve, using an Airstream versus a regular food truck can make you stand out. They're vintage, they're hip, and they will make a statement around town.
8: A Bakery for Humans and Furry Friends
If you live in a pet-friendly city, having a food truck that caters to humans and their pets is an excellent idea. You can craft baked goods like muffins, brownies, and more for the people and create treats for the pets free of fillers.
9: A Cheese Truck
This food truck will be a nightmare for those who are lactose intolerant, but a cheese truck could be highly profitable. You can serve everything around cheese grilled cheese, cheeseburgers, cheese boards, and more.
10: Shuck Truck
Enjoying oysters outside by the water is lovely in coastal areas, particularly during the spring and summer. Opening an oyster food truck, or a shuck truck, can keep you from having too many competitors in your market.
11: All Things Fried Rice
Fried rice is delicious, and you can get it in almost every Asian restaurant. You can do the classics like veggie fried rice, chicken, shrimp, and beef. But you can also experiment with new recipes like crab and kimchi.
12: Vegan Jamaican Cuisine
Jamaican cuisine is delicious and hearty, but vegans don't always have a lot of options when it comes to this type. Creating Jamaican favorites in a vegan and vegetarian capacity could be highly successful in an area where people crave vegan versions of Jamaican food.
13: Indian Food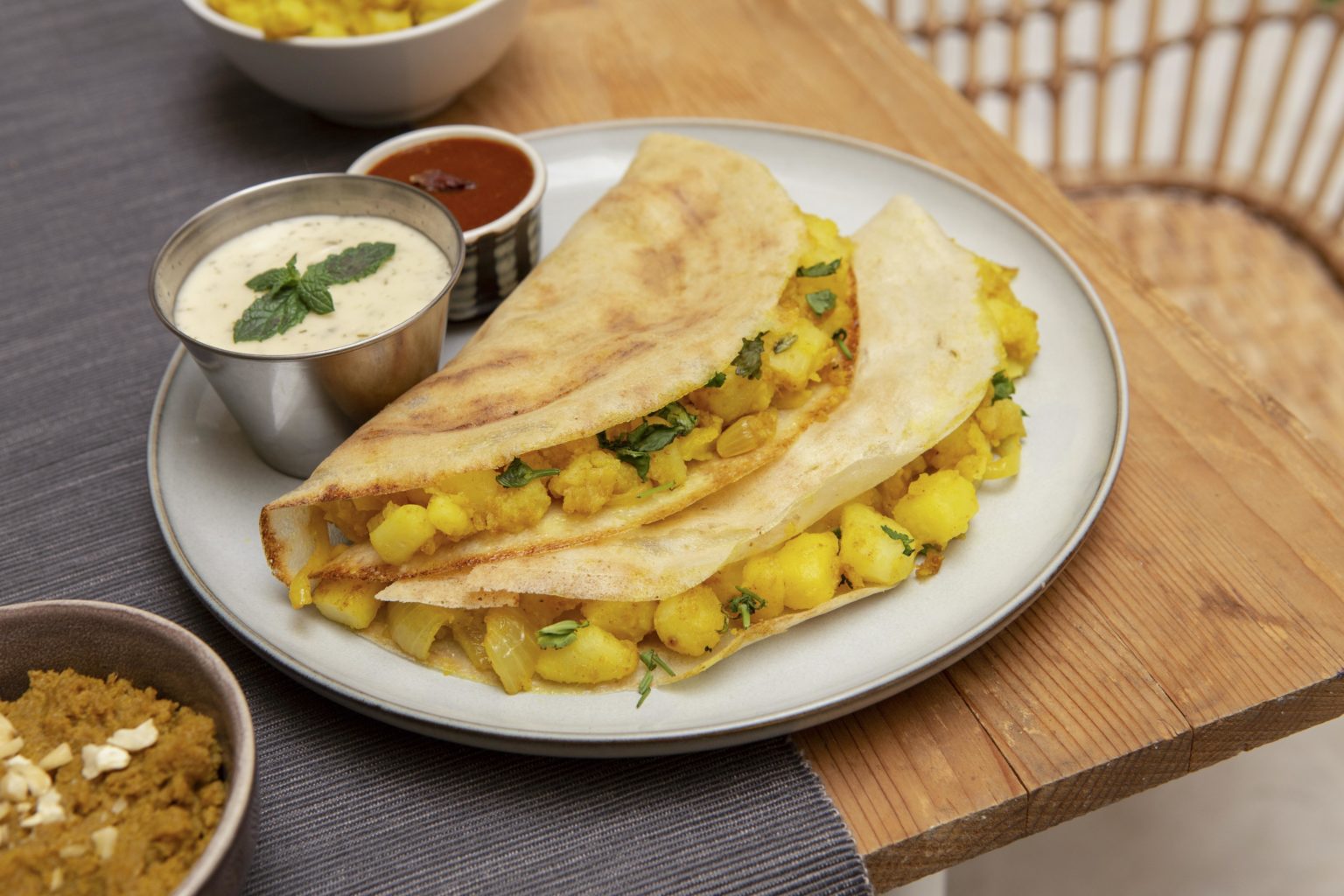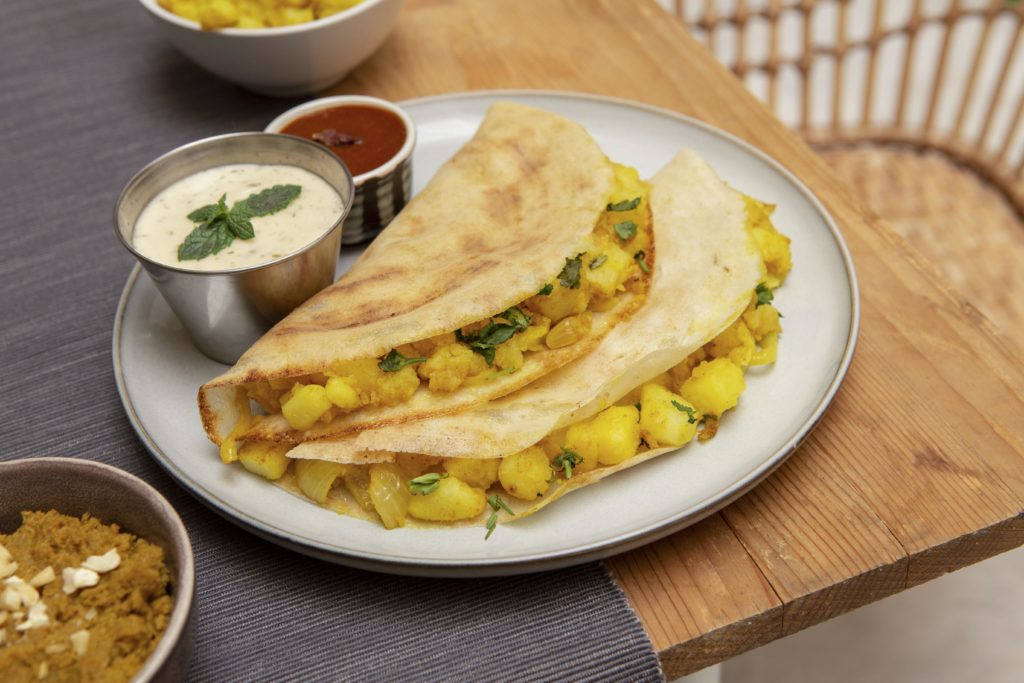 Depending on where you live, there might be a lot of Indian restaurants, but probably not an Indian food truck. Taking this delicious cuisine on the road can be profitable and help others try food they might not usually try.
14: Bowls, Wraps, Salads, and More
Sometimes you only want something healthy and light like soup, a bowl, wrap, or salad. Starting a food truck with this idea in mind is fantastic. It's great for corporate office areas, parks, or anywhere where people gather and want something delicious for lunch or dinner.
15: Mobile Fine Dining
Fine dining can be fun, but not everyone wants to sit at a fancy restaurant just to enjoy the cuisine. Creating five-star meals on wheels can take treating yourself or date night to a new level. Dishes you could sell include beef Wellington and lobster thermidor.
16: Sushi Burritos
Most people love sushi, but eating it on the go can be challenging, if not impossible. Over the last few years, sushi in various forms has become popular. You can create a sushi burrito truck! This way, people can enjoy their favorite rolls but in burrito form on the go.
17: Fusion Tacos
Tacos are among the most popular dishes worldwide and great for food trucks. The problem is there are a ton of taco food trucks already. Fusion tacos are a great way to incorporate tacos but stand out. For example, you can make Korean BBQ tacos, lamb tacos, or blend any other cultural cuisine you like.
18: Only Fresh, Local Ingredients
With this food truck idea, you can go with any cuisine you want. People are huge fans of restaurants that only use fresh and local ingredients when possible. Depending on where you're located, the ingredients you can get a hold of might dictate your menu. Still, it's a great idea if sustainability and supporting local farmers are essential to you.
19: Skewer Mobile
Skewers are some of the best street food around the world. They're easy to make and even easier for people to carry around while exploring. You can experiment with various combinations of chicken, shrimp, other meat, and veggies. Plus, there's the ability to switch up the marinades and great something delicious.
20: Brunch All Day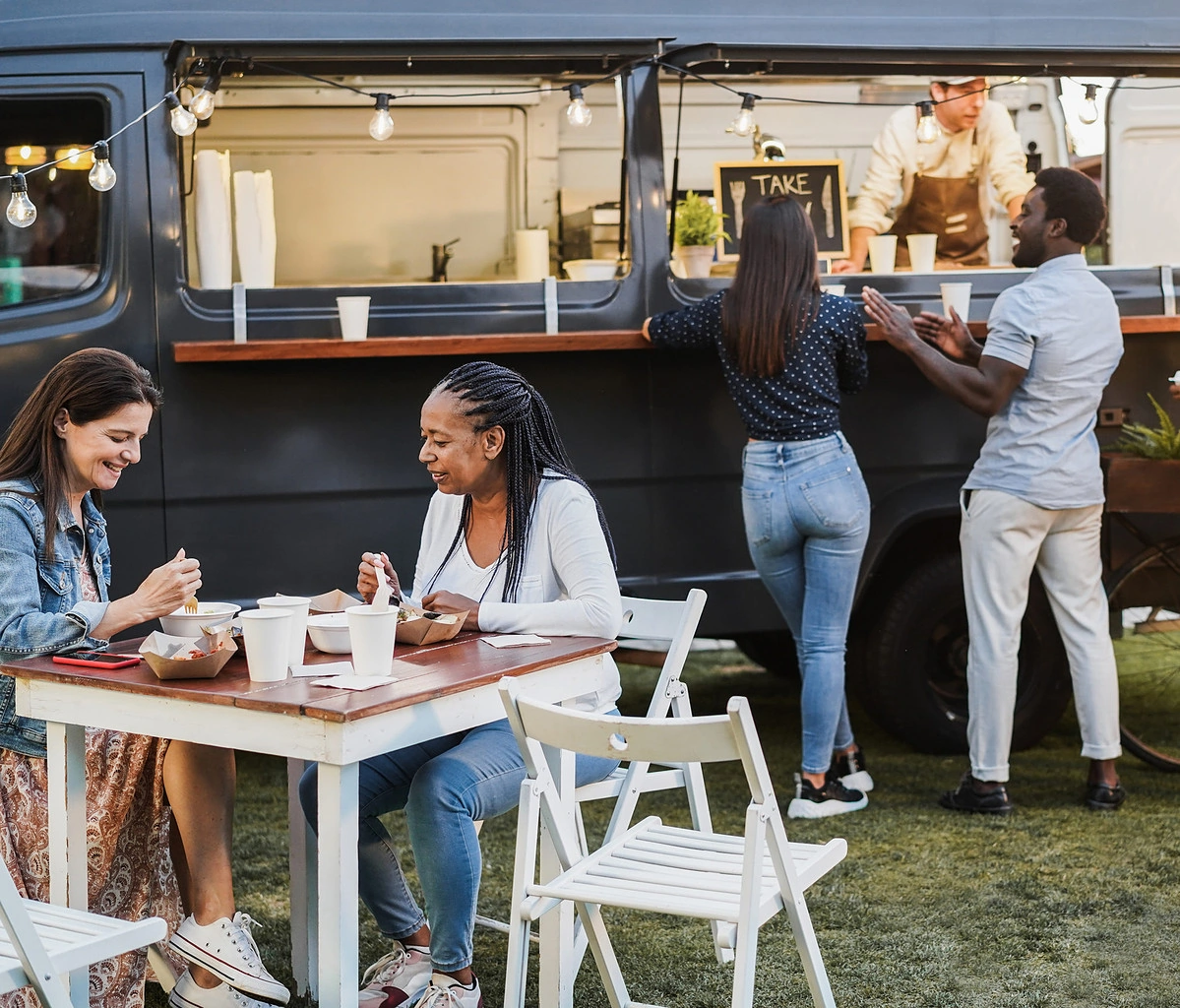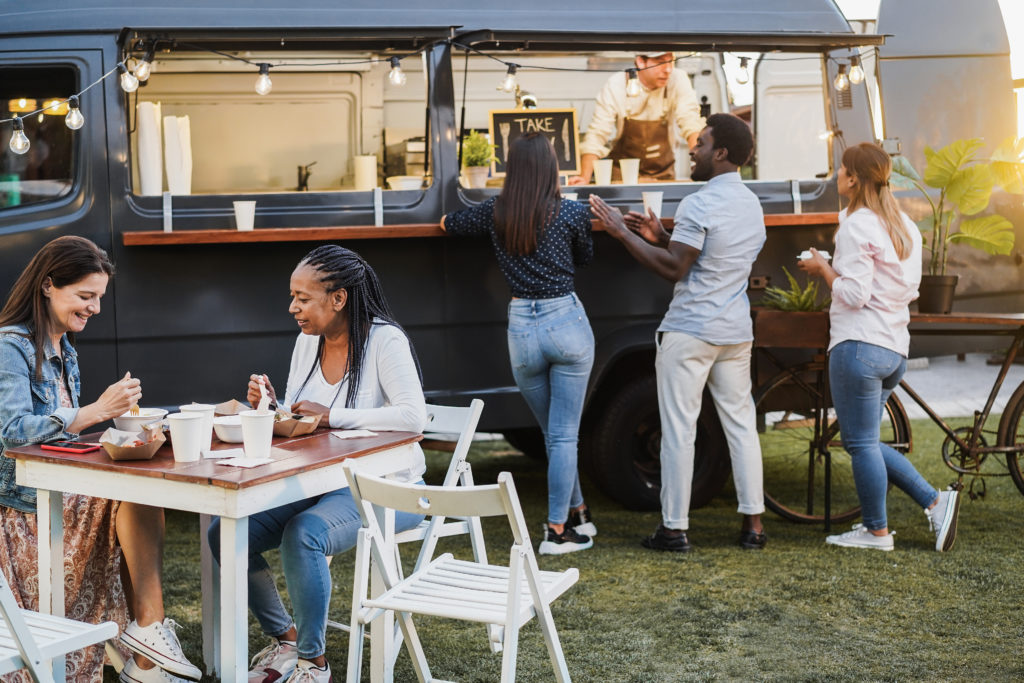 Most restaurants only do brunch on Sundays, maybe Saturdays. Creating a food truck that focuses on brunch all day and any day of the week could be a huge success, especially in urban areas and major cities. Depending on where you open, you might even be able to serve mimosas.
21: Arepas
Arepas are a staple in many Latin American and Caribbean cultures. Most people associate them with Venezuela and Columbia. An arepa truck is a great idea and can be posted up in various locations! Including staple recipes like cheese, beef, and chicken are great, but it allows you to get creative with different recipes.
22: Gourmet Popcorn
Popcorn is one of those snacks that almost everyone loves. Turning a food truck into a gourmet popcorn business is one of the best ideas for 2023. It's easy to maintain, and you can make different kinds. You can offer sweet and savory options like truffle, dill pickle popcorn, dark chocolate popcorn, and more.
23: Jewish Deli
Not many people have had food from a Jewish deli before, so turning the best parts of the cuisine into a food truck can allow you to share the cuisine with others. Pastrami sandwiches are popular in Jewish cooking and are easy for food trucks to make. These sandwiches, matzo ball soup, and other Jewish delicacies will make for a unique food truck.
24: French Pastries
France is known for their delicious pastries, so why not bring those to wherever you live? A French pastry truck is an excellent idea for nearby businesses that need a quick and tasty breakfast or snack. You can serve different kinds of croissants, macaroons, and more. If you want to do this idea, serving coffee and other beverages might be a good idea too.
25: Mobile Milkshakes
There's something nostalgic about milkshakes that puts a smile on most people's faces. A mobile milkshake spot can be a great idea, especially in the summer, to help people stay cool. You can have as many or as few milkshake options as you like and even offer non-dairy milkshakes to cater to a larger group of people.
26: All Kinds of Empanadas
Empanadas are the perfect handheld food, making them a great food truck idea. The best part is that you can get creative with the various fillings. You can offer classic empanadas like beef and chicken, but you can also make buffalo chicken, Cuban sandwich empanadas, and dessert options.
27: Lobster Roll Food Truck
Lobster rolls are popular in New England, but these delicious meals can be a great idea throughout the United States. They can be a little pricey since fresh lobster doesn't come cheap, but you can offer people an affordable way to eat different lobster rolls without breaking the bank.
28: Wine and Bubbly Tasting
A wine and bubbly tasting truck is an excellent idea to provide those over 21 with adult beverages without committing to a full bar. They're great for weddings, parties, and other events, and you can serve more than just wine and bubbly.
29: Hawaiian-Style Desserts
Who doesn't love something sweet? Instead of cookies and cupcakes, a Hawaiian-style dessert truck could be the best thing to happen to your area. You can serve Hawaiian sweets like shaved ice, banana lumpia, coconut pudding, and more.
30: Pay-What-You-Can
The last idea is more of a concept than a specific cuisine type. A pay-what-you-can food truck is a wholesome option where patrons can pay whatever they can for their food. It might not be the most lucrative food truck idea, but if you have the money, this can be the best way to unite a community.
Final Thoughts
Whatever your reason for opening a food truck, choosing one unique will help you bring in more business than a type already abundant throughout the market. From fusion cuisine to coffee trucks and everything in between, these 30 food truck ideas are ones you should highly consider for 2023.