As a new generation growing up alongside start-ups, freelancers, gig workers, and self-employed individuals, many children today are looking to start their entrepreneurial endeavors instead of their everyday chores!
Here are some creative small business ideas for kids to help them earn pocket money or save for their future.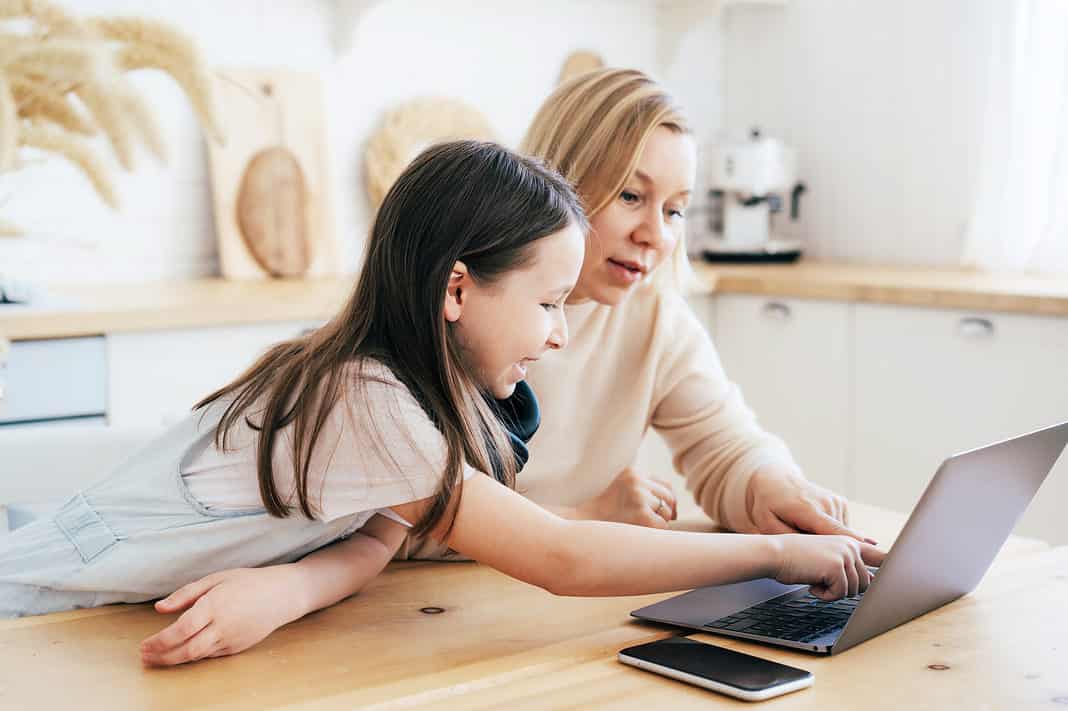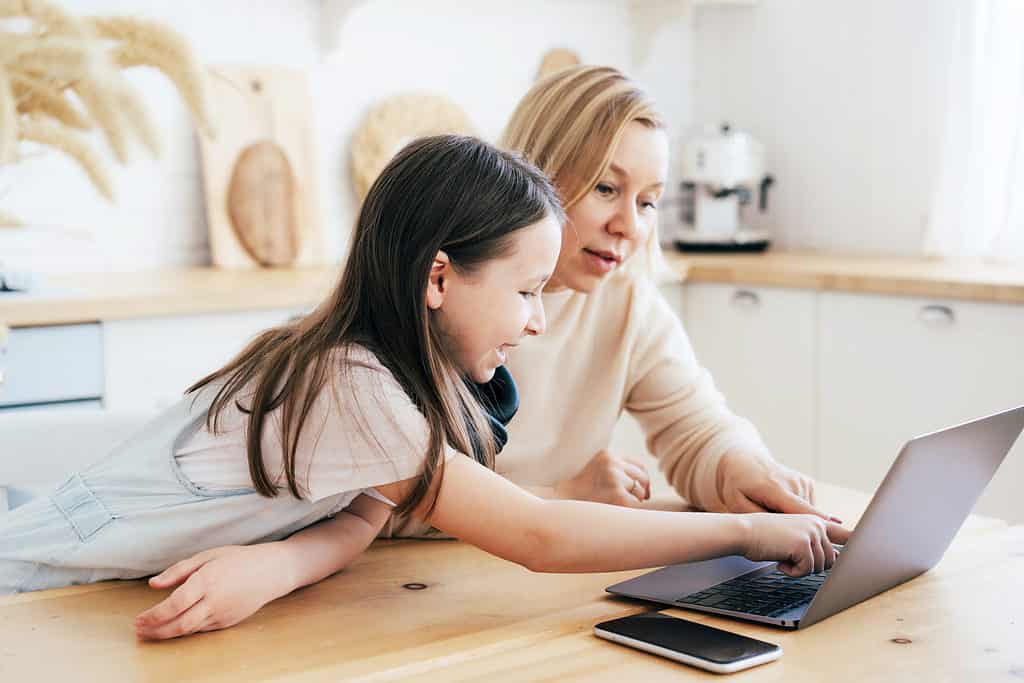 1. Lemonade Stand
A tried and true method, the lemonade stand can always prove lucrative during neighborhood yard sales or on a hot summer's day. Remember Alex's Lemonade Stand? It's hard for people to resist stopping by for a cold drink.
2. Lawn Mowing
Unless you live in an apartment, condo, or perhaps in the city, you have a lawn that needs mowing. Teaching your child how to operate a lawn mower can give them the skills necessary to earn extra money by helping their neighbors and family.
3. Pulling Weeds
There's no other way to say it, weeding a garden is no fun. While this is a downside for your child, it also offers ample business opportunities. When doing a particular chore brings significant dread, passing the task off to someone else is easy.
4. Dog Walker
The services available for dog walking have been rising over the past few years. Therefore, now is a great time to venture into the field for extra cash. The likelihood of someone hiring a neighborhood kid they know instead of a stranger is high, so the opportunities are available.
5. Cake Pop Creator
The love for cake pops all over the world is real. Getting a sweet treat in a bite-sized amount is enough to curb a craving without excess calories. The most significant advantage to your child choosing this as income earning is that, depending on age, they can complete most of the process independently.
6. Car Washer
There's a reason why school groups and extracurricular clubs choose to do a car wash to raise money for their activities. The amount of money that it brings in can make a big difference. Therefore, if you have a spare bucket, some sponges, and old towels, encourage your child to make good use of them as one of the most innovative business ideas for kids.
7. Raking Leaves
When fall rolls around, many people seek assistance getting their leaves raked up before the snow hits. This job is manually intensive, so if your child has a condition preventing them from doing certain things, this may not be an ideal option. For many, it can be worthwhile, however.
8. Babysitting
A tried and true method for earning spending money is through babysitting. Whether it's for family members, neighbors, or family friends, spending an hour or an evening watching younger children can provide welcome relief for parents and income for the babysitter.
9. Mother's Helper
If your child is too young to babysit independently, another option is to serve in the capacity of a mother's helper. While your child will be responsible for taking care of their charge by playing with them and entertaining them, another adult will be nearby to step in if needed.
10. Pet Sitter
When people leave for vacation, they often search for a trustworthy individual to take care of their pets. At times this can mean coming by a few times per day to feed and walk the animal, and at other times it includes keeping a pet at the person's home to provide around-the-clock care and companionship.
11. Crafter
Creating something fun and unique will provide endless opportunities for income. There is a market in everything, whether it's a beaded necklace, custom pendants for a bracelet, or even buttons for backpacks and jackets. Tap into your child's creative side and help them to earn some money in the process.
12. Tutor
As an earning opportunity typically reserved for older children, tutoring students in different subjects can be a chance to help others and line their pockets with additional earnings. Is your child fluent in a foreign language? This skill is highly sought-after in tutoring and is always in demand.
13. Shoveling
When fall gives way to winter, the snow can come in full force and leave people scrambling to shovel themselves out of their driveway or sidewalk. If a snow day comes up, help your child to take advantage of the extra free time while earning some spending money.
14. Dog Washer
Pet owners do not relish the thought of getting soaked and soapy when bathing their dogs. However, it's a task that has to happen. If you have an animal-loving child who isn't afraid of getting wet, encourage them to jump on to this money-making idea.
15. Produce Stand
Do you have extra fruits and vegetables from your garden nearing ripeness? Instead of letting them go to waste, let your young entrepreneur set them up at the end of the driveway with a short price guide.
16. Flower Stand
If you have abundant wildflowers or grow flowers in your garden, let your child experiment with making different bouquet styles. Such as the produce stand, they can set them up for sale and watch the profits roll in!
17. Reading
With an increasing amount of children needing to take care of their aging parents, finding a way to enjoy a bit of respite is common. One way to make this happen is for your child to offer to read to the person in question while their caretaker takes a shower or makes dinner.
18. Face Painter
Many young children love having their faces painted. Have your child watch a few videos on the proper techniques and market their services for children's birthday parties or community carnivals.
19. Balloon Animals
Another fun skill that is easy to learn is making balloon animals. Once your child practices enough at home and feels comfortable, they can take their skill out on the road to birthday parties and events.
20. Gift Wrapper
The panic that sets in around the holidays is real when people discover the number of gifts that still need wrapping. Having assistance in that area is a lifesaver. Therefore, if your child is good at the task, they may have the ability to earn some extra holiday cash.
21. Consignment
Selling outgrown clothes and toys is a great way to teach your children the meaning of money. When they see how much they can get for well-cared items, they are more inclined to take care of future apparel and items.
22. Art
For children who have a knack for art, creating pieces and selling them online or in person can bring in a few dollars. Opening themselves up to custom projects can also prove lucrative, but be sure they factor in the cost of materials.
23. Candy Maker
Another easy technique to learn is making candy. If your child likes to play around in the kitchen, show them how to create sweet confections for resale.
24. Greeting Cards
Receiving a homemade card is something that many people cherish. Your child can create a line of greetings for sale with some nice paper, some art supplies, and a penchant for art.
25. Recycling Service
Separating the recycling can be a chore in and of itself. Having your child offer this service for a nominal fee can benefit the neighbors and the environment.
26. Typing
Kids today are better typers than some adults. And for those who struggle with arthritis, putting correspondence to the keyboard can prove painful. Many people are willing to hire out this activity to those eager to earn.
27. Collecting Sticks
After a series of windy days or when a big storm comes through, many people's lawns become littered with sticks of varying sizes. Your neighbors will likely appreciate your child offering their assistance in cleaning them up.
28. Soap Maker
Another great option for craft shows is making soap. You can make this product through a simple process. Additionally, many people buy them to use for themselves or as gifts.
29. Garage Sale Organizer
If you are getting ready to hold a garage sale at your home, consider inviting your child to help in the organization process for compensation. A lot must happen before the sale starts, whether pricing items, organizing, or making signs.
30. Designer
With the many e-commerce platforms available, making apparel or products has never been easier. Work with your child to create a fun design and use an online provider to attach the image to clothes, dishes, or accessories.
31. Cookie Maker
Do you have a special family recipe that turns out amazing cookies? Help your child master it and offer the end product for sale. Everyone will want to know the secret ingredients!
32. In-Person Greetings
Many people want to elevate a birthday or anniversary celebration. This opportunity can encourage your child to create a song and dance to perform for the occasion. Accompanying your child, they can perform this in person to the recipient for extra money and a warm reception.
33. Housekeeping
Another path your child can take to earn some money is to offer the skills they have learned from fulfilling chores at home to others. Whether a neighbor has broken their leg or someone down the street is elderly and can't do as much as they used to, there are many earning opportunities.
34. Knitting
If you have the skill, teaching your child to knit can open up many doors as one of many business ideas for kids. Selling small stuffed animals, pot holders, or even finger puppets are fun ways to earn.
35. Wreath Making
Many people love having a fresh wreath to place on their door. If your child can learn the process and access the needed materials, this is an excellent opportunity for their entrepreneurial spirit.
36. Laundry Services
Is your kiddo a champ at folding? Offering to-go laundry services to busy families can take a load off the customer's shoulders while placing funds in your child's pockets.
37. Editing
Sadly, there are many situations today where a child can complete a technology-based task in a fraction of the time than an adult can. If you know someone looking to have a photo or video edited, don't hesitate to recommend your child if they have that skill set.
38. Hot Cocoa Stand
As the cold weather version of a lemonade stand, having your child set up in a public place (with permission) with thermoses of hot cocoa is likely to be a big hit with community members running errands.
39. Photography
With all the photography classes available in schools today, kids learn valuable techniques early. Encourage your child to use these skills for profit if it's something they enjoy.
40. Holiday Card Assistance
We all know the pain that comes with sending out holiday cards. You have to address them, seal the envelope, and stamp them. If your child is game, this could be a great business idea for them in anticipation of the busy season.
41. Drone Photos
A popular item with kids, drones can often secure amazing photos of people's land and homes. Offering high-quality pictures to people of their property from a unique angle can be an exciting opportunity.
42. Nail Services
Providing manicures and pedicures for low-income or housebound people can be a great way to earn a few extra dollars and make someone else's day.
43. Sign Making
If you have a Cricut or other vinyl type of machine, the amount of products your child can design and sell is extensive. Making signs for teacher gifts or Mother's Day is a surefire way to bring in some income.
44. Snack Selling
One thing that all kids have in common, and adults too, is that they all love snacks. An idea to pass along to your child is buying individually packaged snacks and selling them for a profit.
45. Pet Clean Up
Pet owners can attest that their animals create big messes, especially in the yard. Many take advantage of services that clean up after pets' outdoor activities. One of the more lucrative business ideas for kids is to branch out into that market.
46. Selling Collectibles
Spend time bonding with your child while scouring thrift shops for playing cards and collectible memorabilia. You can then show them how to flip the items for a profit.
47. Returning Cans and Bottles
In many states, returning cans and bottles gives you back a deposit that you paid initially. Offering to clear up space and return them for people can bring in a bit of money for your kid entrepreneur.
48. Address Painting
If a new development is going up nearby, encourage your child to reach out to someone in charge and inquire about painting addresses on the curb. Most likely, they will take advantage of the kid's drive and low rates, and your child will come out on top.
49. Inventor
Has your child created a new product that others would love? If so, help them to devise a business plan to market and sell their item to others who would be interested.
50. Plant Sitter
While most people think about pet care when they vacation, they often forget about their plants. Your child can market plant watering and care services in the neighborhood to help those in the community and earn a few dollars simultaneously.
51. Bonus – Gift Wrapping Service
A gift wrapping service can be a great business idea to make money as a kid. If you're looking at how to start a business as a kid with no money a gift wrapping service can be a great way to get started as a kidpreneur. You can offer relatives, neighbors, and family friends gift wrapping for holidays, birthdays, and special occasions.
Conclusion
Finding good business ideas for kids doesn't have to be complicated. The process should involve something they are excited to do and can do well. However, everything comes with a learning curve, and having a parent to help guide them through any issues is pertinent to success.