There are times when your weekly allowance won't cover your expenses. Teenagers don't have the luxury of going out and finding full-time jobs, but they can start a business that can earn them some extra cash. Here is our list of the 50 best business ideas for teens to start.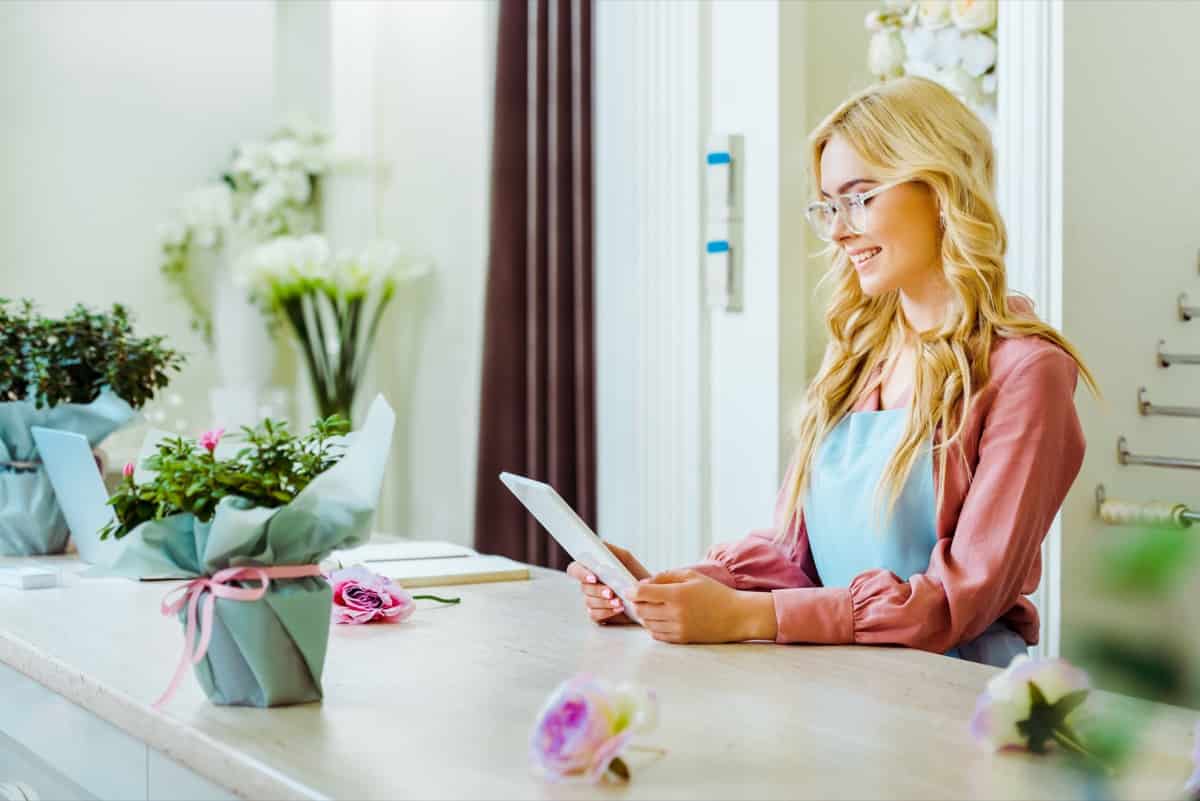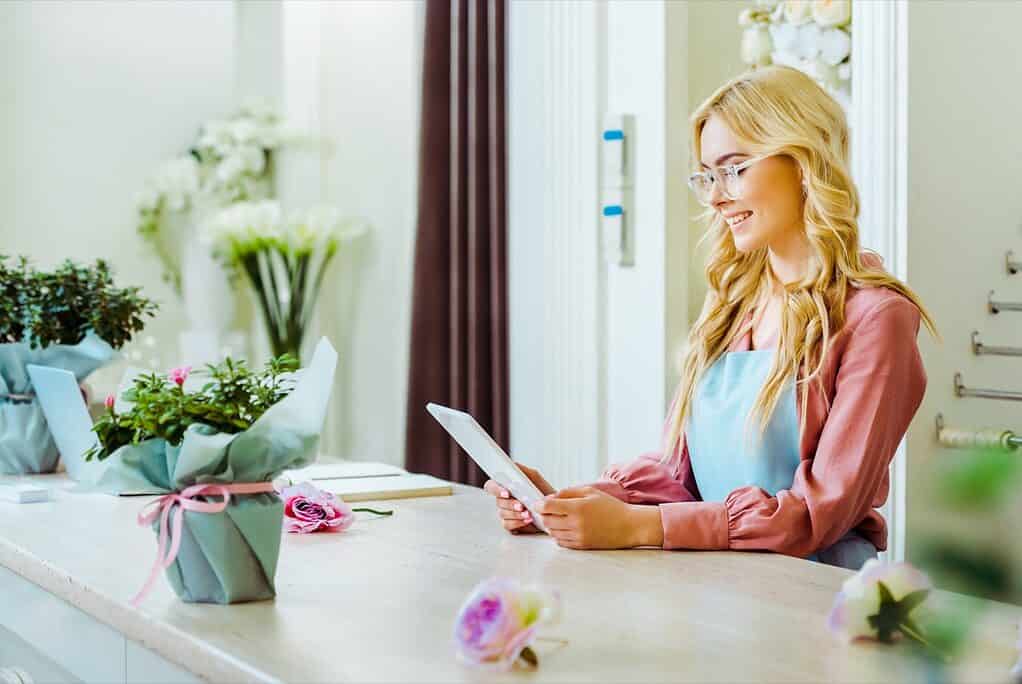 1. Babysitting
A babysitting business is a great business to start. You can begin babysitting for family and friends and advertise your babysitting services or rely on word of mouth.
2. Lawn Mowing
Spring and summer can keep you busy with a lawn mowing service. You will need a lawn mower and stamina. As you build your client list, you can expand your services to include weeding and landscaping flowerbeds.
3. Tutoring
Strong students can reap the benefits of their intelligence. They can start a tutoring service helping students that are struggling academically.
4. Chores
Teenagers can offer their services to busy adults. Everyone needs help with their chores, and some people will happily pay. Teens can clean garages, and basements, pile wood or do other household chores.
5. Cleaning Business
People will always pay for cleaning services. If you enjoy cleaning, this might be the perfect business for you. You can offer light house cleaning services such as dusting, mopping, and tidying.
6. Selling Crafts
For those with a knack for crafting, this can be a great way to make some extra money. Create your unique pieces at home and sell them at craft fairs. You can also create a website and sell your wares online.
7. Personal Shopper
If you like shopping, you can build a business helping others get their shopping done. You can do grocery shopping for older adults that can't get to the store on their own or for busy people that don't have the time.
You don't have to limit your business to groceries; you can do any shopping your clients require.
8. Music Lessons
Sharing your expertise is a great business idea when you are a talented instrument player. You will share your love of music with others while earning money.
9. Pet Sitting
People adore their pets, and they will pay to have their furry friends looked after. You can pet sit when their owners are away for extended periods. If you love animals, this might be a great business to consider.
10. Dog Walking
People love their dogs, but not everyone has the time and energy to walk them regularly. You can walk dogs in the evenings and on weekends. You can build client lists in specific areas and walk several dogs at once.
You must be comfortable with dogs and willing to pick up after them when walking them.
11. House Sitting
People who travel often prefer to have someone stay at their house. House sitting can be a perfect business for teenagers; you can stay at their homes and continue your regular activities.
12. Freelance Writing
Teenagers with excellent writing abilities can make extra money by doing some freelance writing. There are many remote opportunities for freelance writers. They will need a computer.
13. Social Media Content Creation
Young people are masters of the social media world. They have expertise in creating content for social media sites. They can work for businesses or create content for their media sites.
14. Blogging
Starting your blog is a great business idea for teenagers. Blogging is perfect for young people because they can do it from home with a computer. They can build a following that can eventually lead to advertising sponsorship.
15. Podcasting
Creating a podcast might be a good fit if you love entertainingly discussing various subjects. You will need a webcam, recording equipment, and a microphone. Once your podcast gains popularity, you can potentially earn money with paid advertising.
16. Musician
Talented musicians can always earn money playing gigs. Whether a soloist or in a band, you can make money by playing at events, parties, or restaurants.
17. Tech Support
Teenagers are experts when it comes to technology. A great business idea is to offer this expertise to seniors who might not be so tech savvy. You could teach them how to use their technology or offer support when experiencing difficulties.
18. Illustrator
If you are a talented illustrator, you can make custom portraits or illustrations of pets. Designing and painting an accent wall in children's bedrooms is a fun way to earn money.
19. Gift Basket Creation
You can create gift baskets for any occasion or holiday. You can sell these at fairs or advertise on your social media.
20. Party Planner
You can plan themed children's parties in high demand. Busy parents will happily pay someone else to organize the details of the perfect party. If you are detail-oriented and love a good party, this is a great business opportunity to consider.
21. Jewelry
You can learn the art of jewelry making by watching youtube videos. Supplies are relatively inexpensive, and this is something you can do at home in your free time. You can create unique jewelry pieces that you can sell at craft fairs or online.
22. Gift Wrapping
You might be considering a seasonal business. You could start a gift wrapping business where you would be busiest throughout the holidays.
Impressing clients with your incredible gift wrapping abilities will earn you referrals and repeat business. You could extend your business to include gift wrapping for other occasions like birthdays and anniversaries.
23. Window Washing
All properties have windows that need to get washed. You could offer businesses in your area your window washing services regularly. Residential window washing is possible, but you wouldn't do it as often.
24. Candle Making
Candle making is a great hobby to try. You can buy your materials at a reasonable price, and you can make them at home. You can sell your candle creations at craft sales and online.
25. Web Design
Today, most businesses have a website. Smaller companies don't have the money to pay for a professional web designer and will pay a talented teenager to build their website.
26. Proofreader
Proofreading might be a great choice for a business if you have excellent English skills. You can help students proofread essays and assignments. You will find many clients at your school or nearby college. You will love this type of work because you can do it remotely.
27. Graphic Designer
You can earn money as a graphic designer if you have a knack for creating logos and artwork for businesses. You can design packaging that will help sell your client's products.
28. Photography
The opportunities for a photography business are endless. If you are an avid and talented photographer, different types of photography will be a fantastic business for a teenager. Pet photography is in high demand.
You could also photograph children's parties. You will have to make some investment in your camera equipment.
29. Greeting Cards
Card making is a great hobby that requires minimal investment. You will find the supplies you need to make gift cards at your local craft store. You can sell your cards at craft fairs or online.
30. Social Media Influencer
Being a social media influencer is a no-brainer when you can influence people. If you are the type of person with specific expertise, sharing this knowledge can earn you a following that could eventually lead to a lucrative income. Post your opinions regularly and build your following.
31. DJ
Young people are known for their love of music, so why not use it to make money? Your music knowledge will make you a hit at parties and events.
32. Clown
If you love making children laugh, you should consider becoming a clown. Create your unique clown character and offer your services for children's parties and other events.
33. Magician
Crowds love a good magic show. If you know some great magic shows, create a performance and offer your magical services for parties and events. Magic shows are a favorite for children's parties.
34. Food Delivery
Food delivery has become increasingly popular. You will need your driver's license and your vehicle. You can deliver food in the evening and on weekends. You can earn a good wage in addition to tips.
35. Holiday Decorator
A great business targets people that don't have time to do things themselves. Everyone loves to enjoy holiday decorations, but they don't always have the time to do it themselves. You can offer your services to decorate homes and businesses for the holidays.
36. Recycling
Recycling is vital for the protection of the environment. You will need a storage area for your recyclables. You can collect recyclables by having a drop-off area or offering a pick-up service. You can collect plastics, electronics, or construction materials.
37. Art Lessons
Talented artists can offer art lessons. You will need a space where you will give your classes. You will need art supplies. You can advertise your art lessons on social media or create a website.
38. Washing Cars
You can wash the exterior of cars, or you can detail the interior of cars. You will need the space to accommodate a vehicle. You will need to invest in cleaning supplies.
39. Videography
Creating videos is essential for marketing. Teenagers seem to have an innate talent for creating and editing videos. You will need some kind of recording space to create professional videos that appeal to business owners.
40. Laundry Service
Many people dread the idea of doing laundry every week. You will find plenty of clients that will pay to have you come in and do their laundry chores.
41. Cake Maker
A cake-making business is an excellent idea if you are a talented baker. You can create unique cakes for special occasions. You can start by making cakes for family and friends and grow from there.
42. Online Reseller
You can make some good money by being an online reseller. You will enjoy this type of business if you enjoy shopping for deals. You buy clothing or other products at a great price and sell them on your website for a profit.
43. Leaf Removal
Another chore that people dread is raking leaves. In the fall, you can offer your raking services and watch the money pour in. You can provide a removal service for an additional fee.
44. Ice Cream Cart
The hot summer weather is an excellent opportunity for an ice cream cart. You can buy ice cream treats at the grocery store and then resell them from your cart for a profit. You can park your cart at the local playground with many children.
45. Selling Art
Talented artists can sell their artwork. Figure out your niche and advertise your abilities. You can do website art, paintings, or drawings. Showcase your artwork at local galleries, craft fairs, or on a website.
46. Data Entry
Many businesses require data entry. You can do this remotely. Typing is the only skill that you need.
47. Pressure Washing Company
If you own a pressure washer or are willing to invest in one, you could start a business. Offering pressure washing services will appeal to many people. Some people need to pressure wash something but don't want to invest in a pressure washer.
48. Caricaturist
Talented caricaturists can start a lucrative business by offering their services at events and parties. If you live near a boardwalk or another high-traffic area, you can find a lot of customers willing to sit for a caricature.
49. Dog Waste Removal
Dog waste removal is not the most appealing of chores, but that can work in your favor if you start a business. Dog owners will pay someone to clean the dog waste from their yards weekly.
50. Computer Setup
Senior citizens sometimes lack the technical know-how to set up their new computers. Teens are adept when it comes to hooking up electronics. A great business idea for teens is to offer their services to install computers for seniors. They can even give them a quick run-through and show them how to use it.
Final Thoughts
There are many opportunities for teenage entrepreneurs. It will take some initiative and determination, but they can create a successful business that will support them into adulthood.