If you're looking for a way to start your own business and be your own boss, pressure washing may be the perfect opportunity.
With relatively low startup costs and plenty of demand, starting a pressure-washing business can be a great way to achieve your entrepreneurial goals. Starting a pressure-washing business is also a good business idea for teens to start.
Plus, who doesn't love getting their hands dirty and making things look shiny and new again?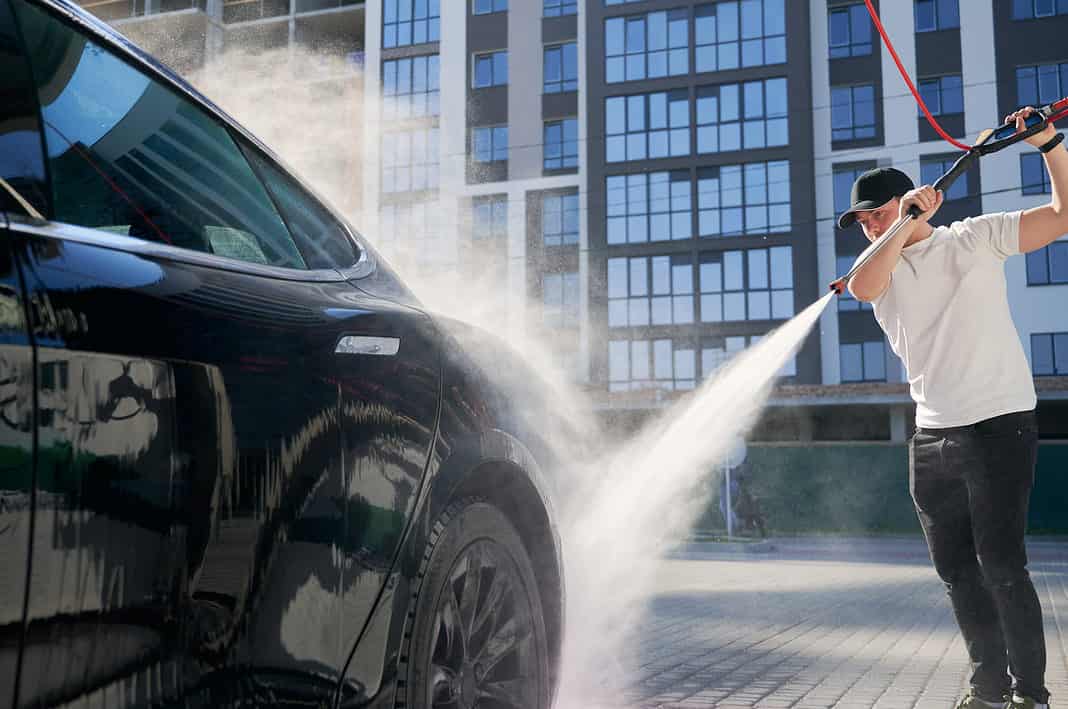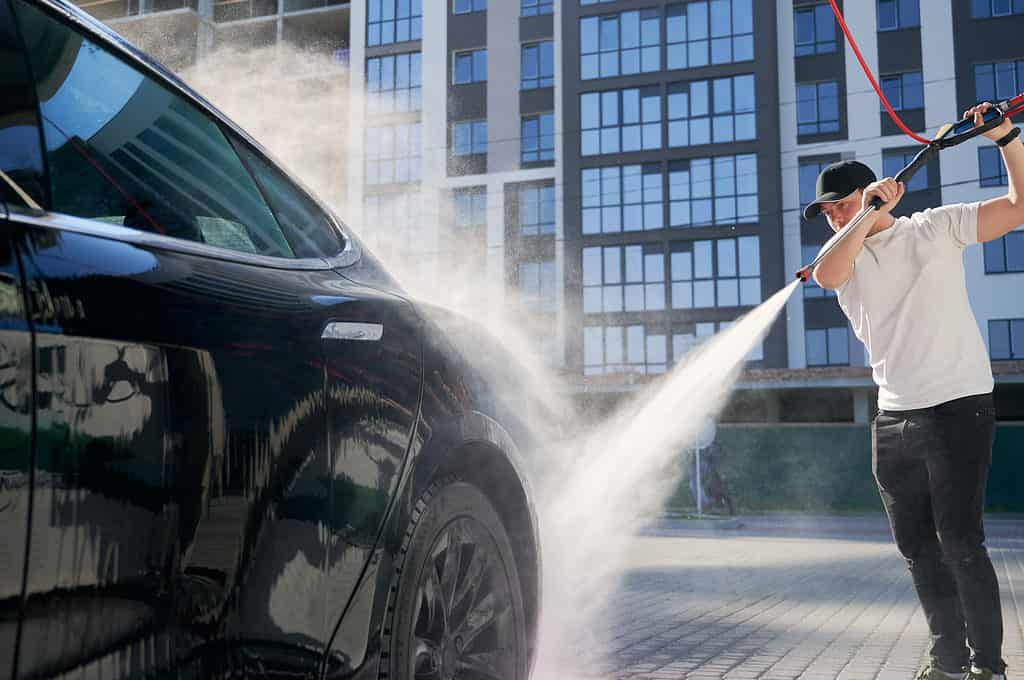 If you're thinking about getting started with your own company, read on to learn five easy steps on how to start a pressure washing business.
Do Your Research
Before starting any business, research and learn as much as possible about the industry. Some of the key things you'll want to research for pressure-washing business include:
The Pressure Washing Industry
The first thing you should research is the pressure-washing industry as a whole. What is the current state of the industry? Are there any trends you should be aware of?
This information will help you better understand the market you'll be entering and give you a better chance of success.
Your Competition
Competitor research is also important. Who are they, and what are they doing well? What could they improve upon? Knowing your competition will help you better position your business and attract customers.
Your Target Market
Who will be using your pressure washing services? What are their needs and wants? What are their demographics? Answering these questions will help you create a marketing strategy that resonates with your target audience and enables you to achieve your business goals.
Establish Your Scope of Services
What services will you offer? Will you just do residential pressure washing, or will you also do commercial? What about gutters and windows?
The more services you offer, the more customers you can attract. But be careful not to bite off more than you can chew. Start small and expand your services as your business grows.
Get Organized
Planning and organization are critical to any successful business, so it's crucial to get everything in order before launching your pressure washing business. Some of the things you'll need to take care of include the following.
Create a Business Plan
Your business plan is an essential roadmap for success. It outlines your business goals, strategies, and actionable steps to help you achieve them.
A well-crafted business plan will outline your business goals, strategies, and how you plan on achieving them. It will also be useful when it comes time to seek funding from investors or lenders.
If you're not sure where to start, there are plenty of resources available online and in libraries to help you write a great business plan.
Develop a Branding Strategy
Your branding strategy should be closely related to your business plan. After all, your brand is what defines your business and sets it apart from your competitors.
When developing your branding strategy, think about what kind of image you want your business to project.
For example, do you want to be known for being the cheapest place in town? The most convenient? The best quality?
Once you've decided on your key differentiators, ensure they are reflected in your branding efforts (logo, website design, etc.).
Put Together Great Marketing Materials
Your marketing materials should be a reflection of your branding strategy. Therefore, they should be well-designed and convey the message you want to send to your target market.
Some of the marketing materials you'll need for your pressure-washing business include:
A Logo
Your logo should be simple, memorable, and reflect the image you want to project. You'll use it on all your marketing materials, so make sure it's one you're proud of.
A Website
For a business to succeed in today's digital age, it is imperative to have a website. Your website should be designed with your target market in mind and include all the information clients need to know about your pressure washing services.
Business Cards
Business cards are a great way to promote your pressure-washing business. They should include your logo, contact information, and relevant details about your business.
Brochures/Flyers
Give potential customers all the information they need about your business, including pricing, services offered, and any promotions you're currently running.
A Website
Design your website with your target market in mind. Include all the necessary information about your business and any current offers or promotions.
Set Your Rates
How much you charge for your pressure washing services will depend on several factors, including:
The type of service you're offering
How much experience you have
The size of the job
Your overhead costs
The going rate in your area
To get an idea of how much to charge, research the rates of other businesses in your area. Then, once you've decided on your rates, include them in all of your marketing materials.
License and Liability Insurance
A license allows you to operate your business, while insurance protects you from any legal liabilities that may arise.
In most states, you'll need to obtain a business license and liability insurance before starting your pressure washing business.
These requirements vary from state to state, so check with your local government to find out the requirements in your area.
Purchase the Necessary Equipment
The specific equipment you'll need will depend on the type of pressure washing services you plan on offering. However, some of the basic equipment every pressure washing business needs includes:
A Pressure Washer — A quality pressure washer is the cornerstone of any pressure washing business. When choosing a pressure washer, consider the types of surfaces you'll be cleaning and the frequency with which you'll be using it.
A Water Tank — A water tank is a must-have if you plan on offering mobile services. It will allow you to store water on-site, so you don't have to rely on a hose or other water source.
A Generator — A generator will provide the power you need to operate your pressure washer and other equipment. It's vital if you plan on offering mobile pressure washing services.
Hoses and Nozzles — Hoses and nozzles are essential for any pressure washing business. Make sure you have a variety of sizes and types to accommodate the different surfaces you'll be cleaning.
Detergents and Cleaners — You'll need a variety of detergents and cleaners to remove different types of stains and dirt. Choose safe products for the environment and the surfaces you'll be cleaning.
Brushes and Scrubbers — Brushes and scrubbers will help you remove tough stains and dirt.
Safety Equipment — Pressure washing can be a dangerous job. Ensure you have the proper safety equipment, including gloves, goggles, and earplugs.
Ladders — Ladders will be necessary to reach high surfaces. Choose a sturdy ladder that can safely support your weight.
Van/Truck — If you plan on offering mobile pressure washing services, you'll need a van or truck to transport your equipment.
X-Jet — An X-Jet is a high-pressure nozzle that attaches to your pressure washer. It's used to inject chemicals into surfaces, which can help remove tough stains.
Build Your Team
If you're going to be successful, you'll need help. The first step is finding employees passionate about pressure washing.
You will also need to find an accountant and a lawyer. These professionals can help you navigate the legal and financial aspects of setting up your business.
With their help, you'll be on your way to starting a pressure-washing business that is sure to be successful.
When hiring team members, keep these things in mind:
Reliability — Can they be counted on to show up on time and work hard?
Passion — Do they have a genuine interest in pressure washing?
Independence — Can they work independently and follow instructions?
You should also train your employees on the proper use of pressure washing equipment and techniques. And lastly, ensure your employees are properly insured and have the necessary safety equipment.
Get the Word Out and Start Making Money
Getting the word out about your new business is essential to its success. There are several ways to market your pressure washing business, including online and offline methods.
How To Get Clients for Your Pressure Washing Business
Online marketing: Use social media, your website, and online directories to promote your business.
Influencer marketing: Reach out to influencers in your industry and ask them to promote your business.
Print advertising: Place ads in local publications, such as the yellow pages or community newsletters.
Word-of-mouth: Ask satisfied customers to spread the word about your business.
Coupons and discounts – Offer first-time customers a discount to encourage them to try your services.
Direct mail: Send postcards or flyers to homes in your service area.
Make sure you arrive on time and do a thorough job. If you do, you're sure to build a loyal customer base that will keep coming back.
How To Start a Pressure Washing Business – Wrapping Up
Starting a pressure washing business is a great way to be your own boss and make a good income. With the right equipment and team in place, you can be on your way to success.
If you're ready to take the plunge, follow these five easy steps on how to start a pressure washing business, and you'll be on your way to success.
If you'd like to explore different business ideas check out our list of great small business ideas.