If you love being outdoors, tackling challenging projects, and serving your community, a landscaping business may be an ideal way to make a living.
With the drive to succeed, there's nothing you can't accomplish in your new venture. But, before you get your landscaping business off the ground, there are a few critical steps you'll need to take before you begin taking on new customers.
Today, we'll cover all you need to know as you learn how to start a landscaping business, so your new venture is primed for success when you're ready to launch.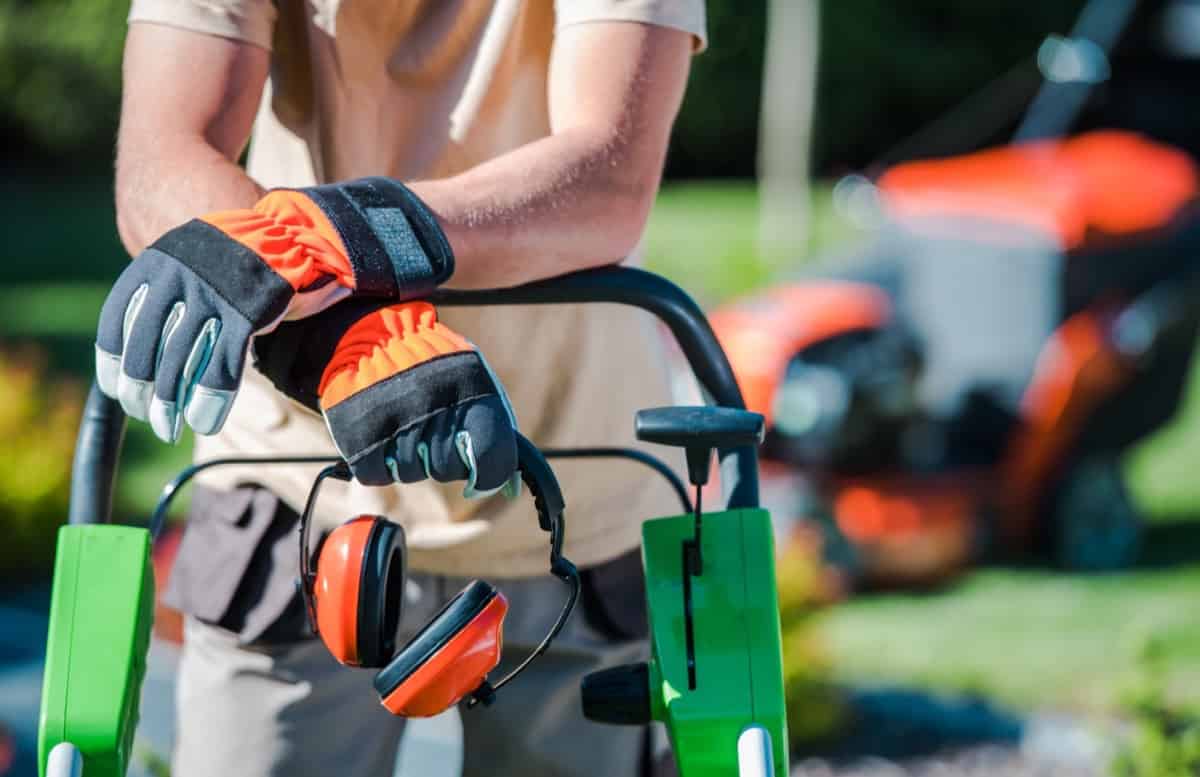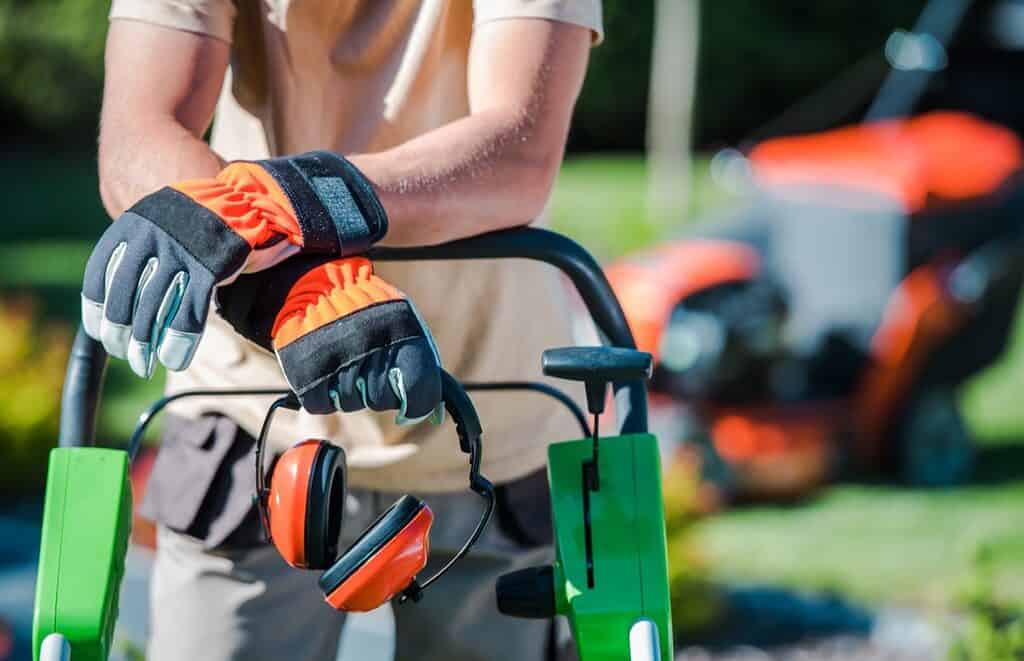 Market Research
The first step to getting your landscaping business off the ground is to research your market to get an idea of what customers are looking for and what your competition is delivering.
Start your market research by identifying the type of customers you're looking to serve. Are you looking to provide residential services to area homeowners, commercial services to large office and apartment complexes, or a mix of both?
Once you have an idea of your target customer, you can begin researching what that customer needs from their landscaper. Speak with people within your target market to identify what they look for in a landscaper, the services they're most interested in, and any pain points with their current landscaping arrangement.
Next, begin researching your competition to determine the services they provide and their pricing structure. With this information, you can start to identify areas where your landscaping business will have an opportunity to differentiate itself from competitors.
Once you've conducted some thorough market research and identified ways your business can rise above the competition, you'll be better positioned to develop your service offering and marketing plans.
Develop Your Service Offering
Using the information you've gained during market research, consider the range of services your new business will provide. The most popular services that residential and commercial landscapers offer include the following
Lawn maintenance (mowing, trimming, edging)
Seasonal cleanups
Landscape architecture and design
Gardening
Tree and shrub care or removal
Fertilization
Mulching
Irrigation
Sprinkler installation
Snow removal (off-season)
Exterior decorating (holiday lighting and decorations, off-season)
Consider what you've learned in your market research to select the different services you'll offer and price them competitively based on what other area landscapers are charging.
Certifications and Continuing Education
Some of the services commonly offered by landscapers are considerably more involved than basic maintenance, and certification or a degree in those areas may be necessary. These credentials are also a way to bring in more new business.
Services like landscape architecture and tree care often require additional education beyond what you learn in the field. If you offer these services, you may need to consider studying yourself or hiring an employee with the necessary credentials.
Crunching the Numbers
Once you have an idea of the customers you'll be targeting and the services you plan to offer, you can begin to estimate your business costs.
While every business is different, you can expect your initial operating costs to include the following
Equipment and vehicle purchase or rental
Equipment and vehicle maintenance
Payroll and operating costs (i.e., liability insurance, comp)
Business registration and incorporation costs
Consider your initial and ongoing costs to determine what it will take to get your business going and what will be required to keep it running.
Structuring Your Business
Another step in this guide about how to start a landscaping business is about structuring your business. Before you begin accepting customers, you'll want to consider how to structure and incorporate your business so you can start operating legally in your area. There are several different business structures, each with advantages and drawbacks. Depending on your situation, you'll find one of these structures best fit your business.
Sole Proprietorship
The easiest way to structure your business is as a sole proprietorship. Under a sole proprietorship, a single owner is responsible for all the business's liabilities, including debts and taxes. This structure is the easiest and least expensive, but it provides none of the protections that other business structures do.
The assets and liabilities of the business are lumped in with the personal assets and liabilities of the owner. Under a sole proprietorship, the business owner can be held liable for any of the debts and obligations of the business and will be forced to consider their personal assets to satisfy the business's debts, should anything go wrong.
Still, it's the easiest way to incorporate a business and an excellent option for companies with limited risk. Many thriving landscaping businesses are incorporated as a sole proprietorship. As your business grows, you can consider switching to a different business structure that suits your changing needs better.
Partnership
Partnerships are popular when multiple owners come together to form a business. There are two types of partnerships, LP, or limited partnership, and LLP, or limited liability partnership.
With an LP, one partner shoulders the bulk of the liability and is responsible for day-to-day operations. All remaining partners, sometimes called silent partners, have limited liability and cannot be held accountable for the actions of the main partner or any other silent partners.
Limited Liability Company
An LLC, or limited liability company, is one of the most popular business structures. Under an LLC, the structure is quite similar to a sole proprietorship, but it provides liability protection in a similar capacity as a corporation would.
Owners of an LLC fill out a personal tax return as usual and are taxed at the rate stipulated by their personal income. But, unlike with a sole proprietorship, personal assets are shielded from bankruptcy or litigation.
Business Registration
Most states require a simple business license for you to open for business in your state. The process is typically straightforward, and you're good to go after you file a few forms. Contact your county clerk's office to learn more about what's required in your state to register for business.
Establishing the Business
As you learn how to start a landscaping business, the final step you'll want to take as you open your business is to open a bank account and a line of credit for your business.
A business bank account will make it much easier to keep your personal and business finances separate, and streamline the filing process at tax time.
Traditional banks typically have higher fees than online accounts do, but they offer the added convenience of being able to stop into a branch whenever you need to. If some of your customers pay in cash, you'll also want a local bank where you can make deposits.
When you open your bank account, you'll also want to look into a line of credit so you can finance your expenses. A line of credit can be especially critical in the early stages of your business, as you'll have many upfront costs related to equipment and transportation.
Growing the Business
Once your business is in order, you're ready to begin taking on new customers. Your market research should indicate the best places for you to target as you look to grow your business. You'll want to leverage some or all of these different marketing opportunities to grow your customer base.
Online Marketing
Establishing an online presence is critically important for all businesses now that most consumer research happens online. Marketing your business online is a multi-point process encompassing both organic and paid marketing methods.
The first thing you'll want to do is create a simple website for your business. Many website builders allow you to build a beautiful website without any prior experience. Be sure to add up-to-date information about the services you provide, how to contact you, and a portfolio of your work when you're able to.
You'll also want to create business pages on popular social networking sites like Facebook, LinkedIn, or Neighborhood.
If you can set aside some money for an advertising budget, you can increase your reach on your website and social channels with digital advertising.
Traditional Advertising
Local businesses have always benefited from targeted advertising through traditional means, like mailers, brochures, and door hangers. These inexpensive methods are an excellent way to target homeowners or businesses in your neighborhood.
Referral Programs
A business's best advertising is a testimonial from a satisfied customer. Consider offering a referral program that provides discounts or free services in exchange for delivering you new customers.
Develop a Strong Culture
Establishing a positive workplace culture is critical to finding and retaining quality employees. Landscaping business owners say that finding and retaining quality employees is the greatest challenge facing the industry today. While some businesses consider it a challenge, having an excellent team also represents an opportunity to differentiate your company.
You'll also want to emphasize safety and accountability as part of your workplace culture, as these areas are of paramount importance in the landscaping business.
Like all manual labor jobs, landscaping carries some inherent risks, and these risks can cause injury or death and represent a significant financial strain on your business. Offer comprehensive training for your employees in each service area, and promote best practices for on-the-job safety.
The Occupational Safety and Health Administration (OSHA) does an exceptional job of providing resources for business owners to help them run a safe and productive workplace. State worker's compensation websites are also valuable for ensuring a safe workplace.