Despite the anticipation of a recession, realtors continue to experience profit growth.
Thanks to the limitless demand for housing, realty remains a profitable venture—for those with the proper accreditation.
Many are intimidated by the length and complexity of the process of obtaining a real estate license—but it need not be difficult.
This guide will give you all the information you need to determine how long it will take to get your real estate license, so you can plan and obtain your license quickly and efficiently. Getting your real estate license can be a great business idea, so if you're wondering how long does it take to get real estate license read on to learn the answer and see if it's right next step for you!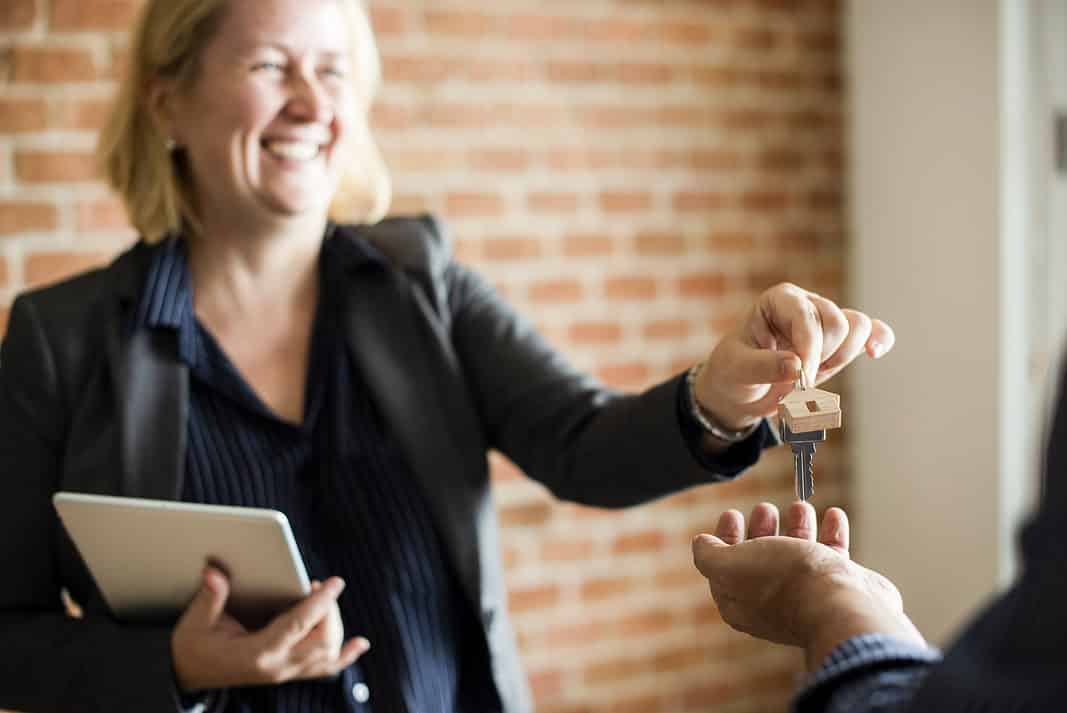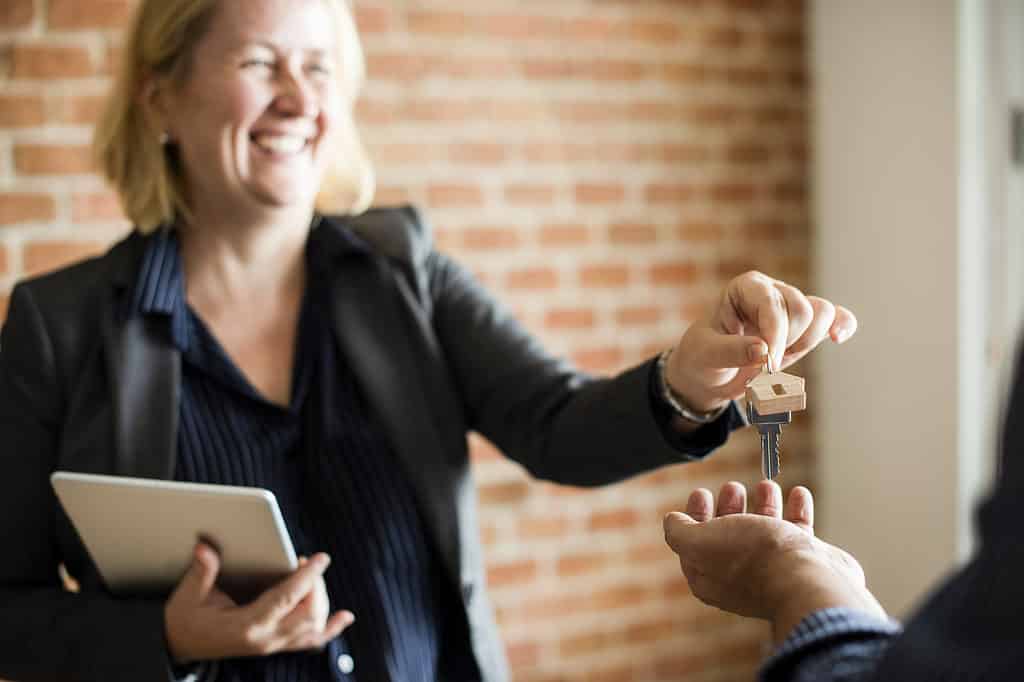 Your Home State Plays an Important Role in Answering How Long Does it Take to Get Real Estate License?
Every state provides a different set of requirements you must fulfill to obtain your real estate license.
States are responsible for governing professional licensing and certifications, so your home state will determine what it takes for you to obtain your real estate license.
While your state doesn't exactly provide a timeline for the licensing process, each requires you to fulfill specific criteria throughout the process—some more time-consuming than others.
Typically, the process will resemble the following:
You will sign up for a course
You will apply for the real estate licensing exam as you take your course
During this time, you may also need to complete a background check or fingerprinting
You will take your exam
If you do not pass, you will need to retake it. If you pass your exam, you may need to fulfill additional requirements, such as pre-licensing service hours or proof of employment.
Ultimately, the process typically takes between 2 and 12 months, depending on your home state and your success in passing the exam and identifying a suitable position (if required).
How Does Real Estate Licensing Differ by State
The time it takes to get your license will depend entirely on your state's accreditation requirements—and it doesn't happen overnight.
Factors that contribute to the length of your accreditation may include:
Age of applicant (most states require you to be at least 18 years old to get your real estate license)
Real estate education requirements
Pre-licensing service requirements
Proof of employment or sponsorship
The difficulty of the real estate exam
License application period
College degrees and formal education requirements
Security requirements and background checks
Additional licenses and permits depend on your state.
Post-licensing education requirements (though these may not influence your accreditation)
These factors can influence the length of the process.
For example, Alaskan realtors only need 40 hours of pre-approved education, while Californian realtors must complete 135 hours of pre-licensing courses.
Additionally, some states, like Arizona, require security clearances while others do not.
Some states also mandate minimum service requirements to ensure realtors have sufficient experience before receiving their licenses.
Consider each of the requirements within your state by reading through a list of requirements by state.
How Long Do Real Estate Pre-Licensing Courses Take?
Pre-licensing courses are typically online and teach you everything you need to know about becoming a real estate agent. Expect to spend one to four months enrolled in a real estate school.
You must remember to choose a course approved by your home state since requirements vary for real estate education.
To enroll in a real estate school, simply search through a list of accredited institutions in your area.
As you likely noticed, the primary determinant of how long it will take to get your real estate license is your state's pre-licensing education requirements.
Most states require between 70 and 120 hours of pre-licensing courses, though many may fall outside of this range.
For example, the Florida Department of Business and Professional Regulations requires 63 hours of online courses, while South Dakota requires 116 hours of real estate education.
To find the right course to fit your needs, you should research which courses are recognized by your home state. Some large education providers, like Kaplan, offer real estate licensing courses in most states.
Alternatively, you can simultaneously attend an undergraduate real estate program to obtain a formal college education and a license.
Ultimately, any real estate school will likely teach you the following:
Real estate practice
Property ownership
The ethics of real estate
Navigating the CRM
Business management
Professional regulations
Fair Housing Laws and local real estate regulations
Contracts and documents
Real estate brokerage and the law of agency
Record-keeping and contact management
Most courses will prepare you to take your real estate licensing exam, a requirement in every state. Remember to look for a course that includes explicit test preparation.
How Much Should You Study for Your Real Estate Exam?
Studying for the real estate exam is time-consuming and challenging for many.
For this reason, you must choose a course that specifies test preparation in the description.
Doing so will allow you to take the fast track to your ideal career, minimizing the amount of time you spend studying on your own time.
If you choose a self-paced, online course, you can revisit complex topics repeatedly without worrying about holding anyone back.
How many course hours you choose will depend on your local requirements, but most courses last between 60 and 100 hours.
As with any exam, you should begin studying several weeks before your exam date. This will give you ample time to return to concepts you need help understanding.
If your course is self-paced and you work full-time, dedicate 4-6 hours each week to navigating your lessons. You can quickly complete your hours and begin your new career if you are not employed.
Dedicate several hours each week to reviewing your materials and cementing your knowledge—you'll be glad you did when you ace your real estate licensing exam.
In-Person vs. Online Real Estate Courses
As mentioned, there are several ways you can approach completing your pre-licensing requirements.
While some states may recommend a specific class or institution, you likely have full agency in selecting your real estate licensing courses.
You can opt for in-person courses, which are typically more time-consuming. Still, you may contribute to more profound learning, or online courses, which are more flexible but may need more practical exercises and discourse.
Your chosen course will depend on your budget, time allotment, and learning style.
For example, choose an in-person option if you need to be in a classroom to focus.
However, if you work full-time and require a flexible option, consider opting for an asynchronous online course.
Whichever option you choose, use the following tips to maximize your learning and fast-track your real estate license:
Create a study schedule. For asynchronous courses, create a lesson schedule and an independent study schedule.
Ask questions. Each course is flawed, and your teacher may miss essential concepts that are on the exam. Don't be afraid to ask questions.
Network. Your real estate education offers an excellent opportunity to meet other real estate agents—and networking is at the heart of a successful career in real estate.
Take practice tests. No matter how well you know the material, you will not pass the test if you aren't familiar with its structure and key terms.
Taking a Real Estate License Exam
The real estate license exam is the apex of your pre-licensing journey.
Most states require relatively high scores to pass: between 65% and 80% of correct answers.
Once you complete the pre-licensing course, you can schedule your exam.
To take your exam, you must register through your pre-licensing course or your state's relevant department, and you will have to pay a real estate license application fee.
The fee typically costs between $20–$30, and you may wait several weeks for your real estate license application to process.
Real estate licensing exams vary by state, so the content and structure of your test will likely be unique to your home state.
The test may contain any of the following topics (these topics appear on the Florida real estate licensing test, and while most are relatively common, some may not appear on your exam):
Real estate brokerage procedures
Mortgage laws and procedures
Property rights
Real estate appraisals
Deeds, titles, ownership restrictions
Property financing and investment
Marketing and data analysis
Closing
Authorized relationships, duties, and disclosures
Professional regulations
Tax regulation
Laws and regulations by state and commission rules
You may incur other fees as part of your licensing process, so ensure that you research average prices by state.
Real estate exams are held at Exam Centers throughout the country.
What Is a Real Estate Licensing Exam Like?
It typically consists of multiple-choice questions, and most states allow between 3 and 4 hours for students to take the test. They are usually graded on a pass/fail basis.
The results of your exam may be available immediately if you're taking it in an electronic format. If you are doing the exam in paper format, you might have to wait a few days or weeks, depending on where you are completing it.
Can You Retake a Real Estate Exam?
You can retake your real estate exam.
Some states only allow for a limited number of retakes, though many states are increasingly allowing prospective realtors to take the exam as many times as they need to pass.
For example, though California and Texas have burdensome pre-licensing requirements, both states allow you to take the test repeatedly until you obtain your license.
Remember that most states will likely impose a given wait period between exam retakes. For example, the Florida Department of Business and Professional Regulations requires you to wait at least 24 hours before signing up for a retake. However, you must wait 21 days before reviewing your previous mistakes.
What Happens After Passing Your State's Real Estate Exam?
Once you have completed the application and exam process, you may need to take additional steps to get your real estate license.
Most additional requirements, however, only take several weeks, though you may have to wait a month or two, depending on your state.
First, you may have to wait up to a month to receive your licensing exam results. If you successfully passed, you will receive a temporary license, under which you may complete the additional pre-licensing requirements determined by your state's licensing office.
Then, you may need to complete credit hours to fulfill your state requirements. This entails working with a practicing realtor, for which you may or may not receive financial compensation.
You may also need to fulfill additional real estate licensing requirements specified by your state.
Most states also require you to show proof of affiliation with a supervising broker and join a local board, which may take up to several weeks, although requirements vary greatly.
While you work, you may learn practical elements of real estate work, from negotiating desk fees to acclimating to your state's real estate commissions.
Ultimately, you will have to submit your license application to your state's relevant department and wait to receive your license. This often requires a fee between $100–$400, and you will likely wait several weeks before receiving your official license and launching your practice.
The license application is typically available on your local government's website and takes little time to complete. You will need to provide identification and proof of pre-licensing requirement completion.
Next Steps
Once you have completed the licensing process, you are ready to begin your exciting career in real estate.
While you may decide to become a real estate agent, other options are available. For example, you can invest in real estate and acquire rental properties or teach other prospective realtors everything you now know!
You can also take the real estate broker exam and advance your education.
You must check your new home state's reciprocity regulations if you decide to relocate. Reciprocity determines which (if any) requirements you need to meet before transferring your license and practicing in a new state.
So many options are available to those with a real estate license, and the industry shows no sign of slowing down.
Final Thoughts
Although the licensing process can appear daunting at first, it typically takes no longer than six months, provided you pass your exam.
If you retake your exam, you may wait up to a year to receive your license.
Ultimately, there is no fast track to a career in real estate—but your new and exciting career will quickly eclipse any memories of the arduous licensing process.
No matter how long it takes, obtaining your real estate license is worth the wait.