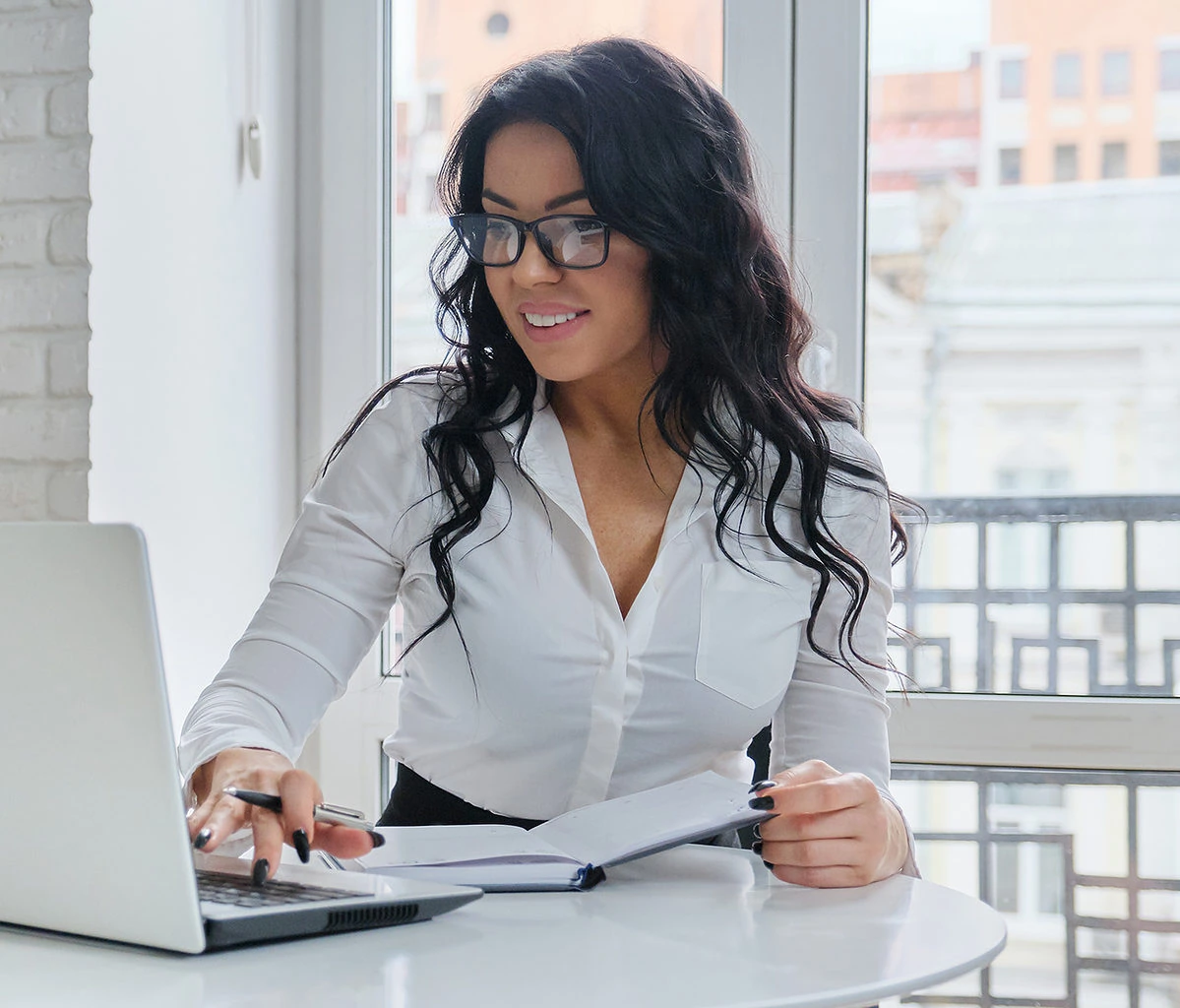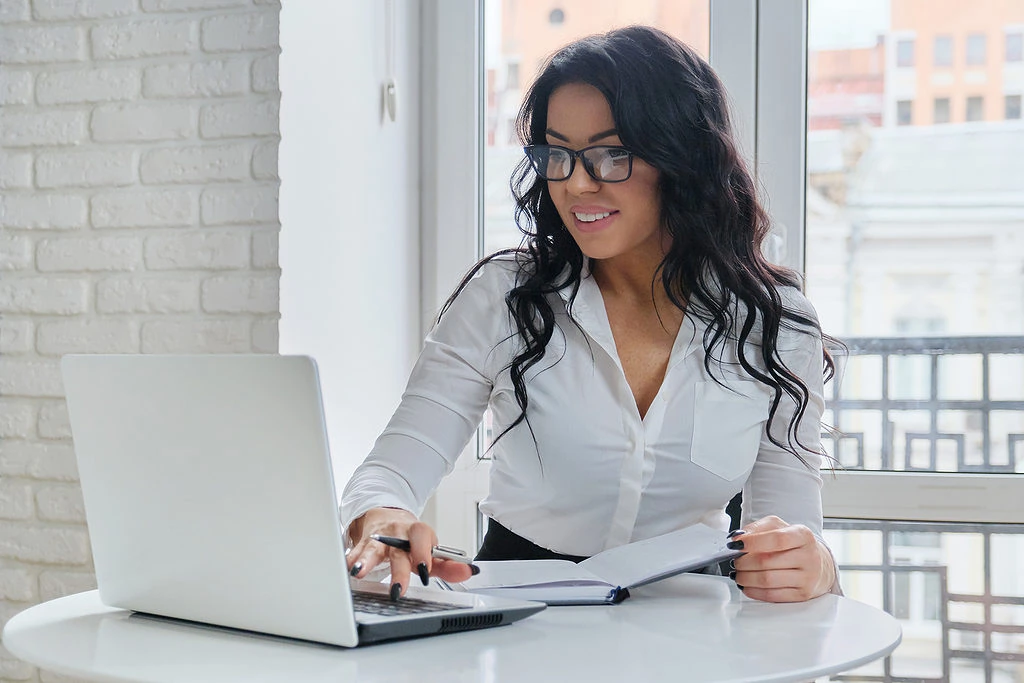 Everybody knows that advertising is the best way to raise brand awareness and bring customers in, and small businesses are no different. Small business owners are tasked with finding avenues to advertise their products or services to a target audience.
Fortunately, many of the top advertising platforms on the internet are free. The best free business advertising sites offer simple interfaces that allow even the most technologically inept small business owners to manage their brands.
Keep reading below to check out what each advertising site does and how their platform may benefit you.
Facebook Marketplace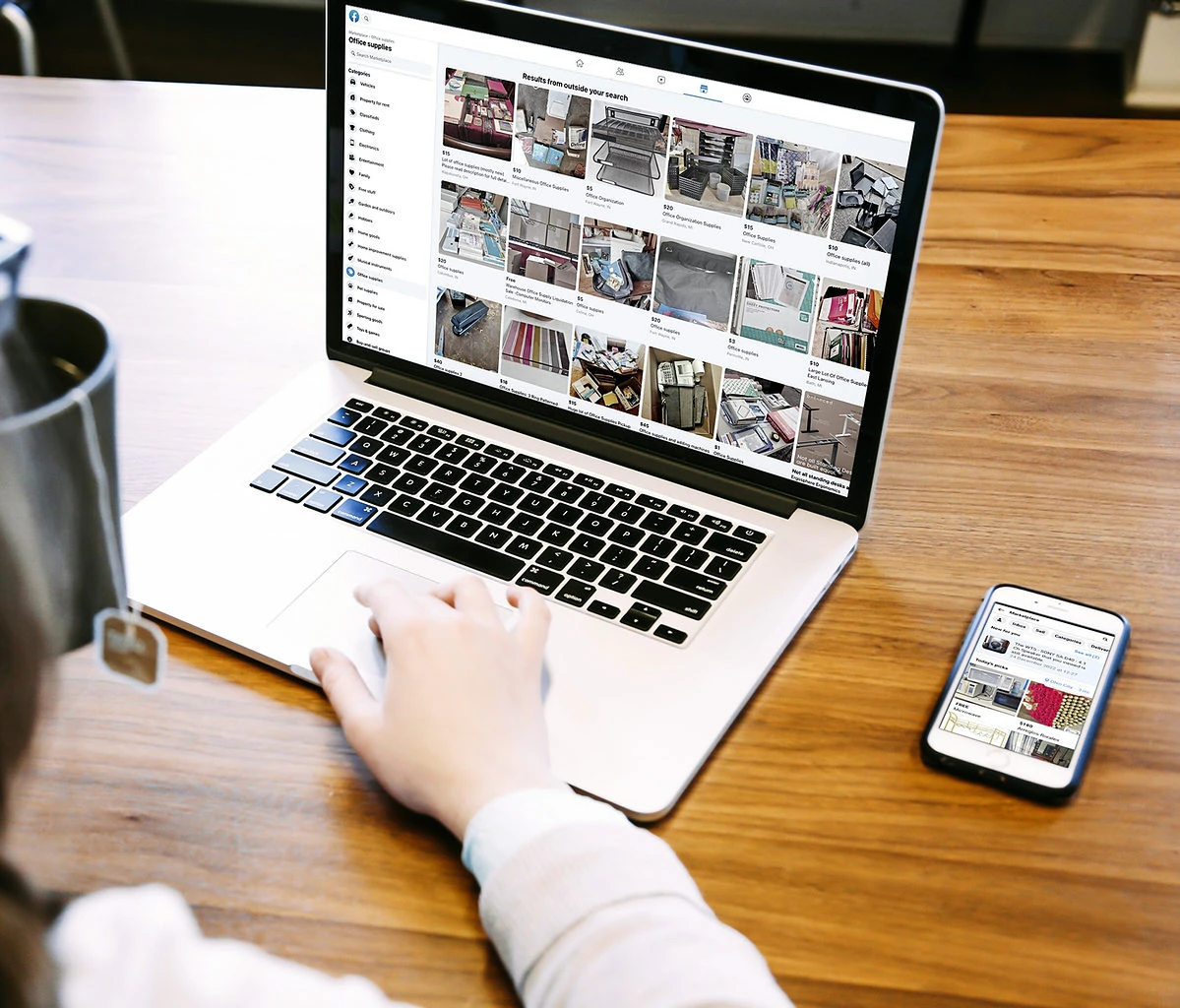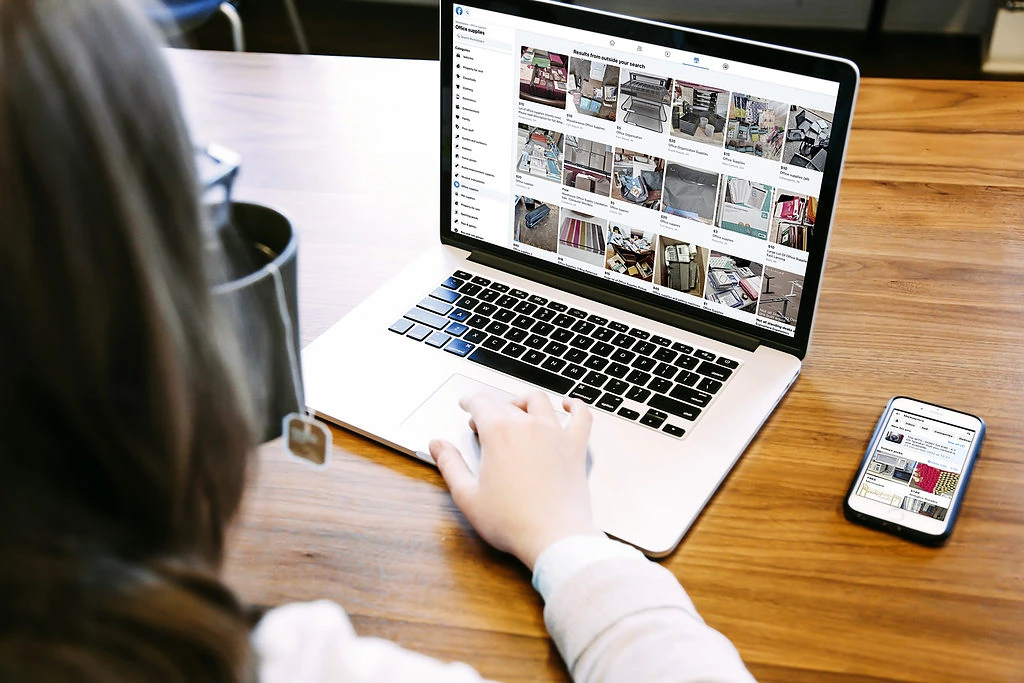 Facebook Marketplace is the first free advertising website you should look into for your small business. For those who don't know, Facebook Marketplace is a collection of small shop pages on the Facebook website.
Creating a small Facebook Shop is free and provides another avenue of traffic for your business. You can create an entire sales channel on your Facebook shop and leave links to bring customers to your page and to your website.
Facebook Marketplace is a terrific place to advertise, as it functions both as a shop and a means to bring more awareness to your brand. The platform has 800 million active monthly users, making it one of the best free business advertising sites you can utilize.
Facebook Messenger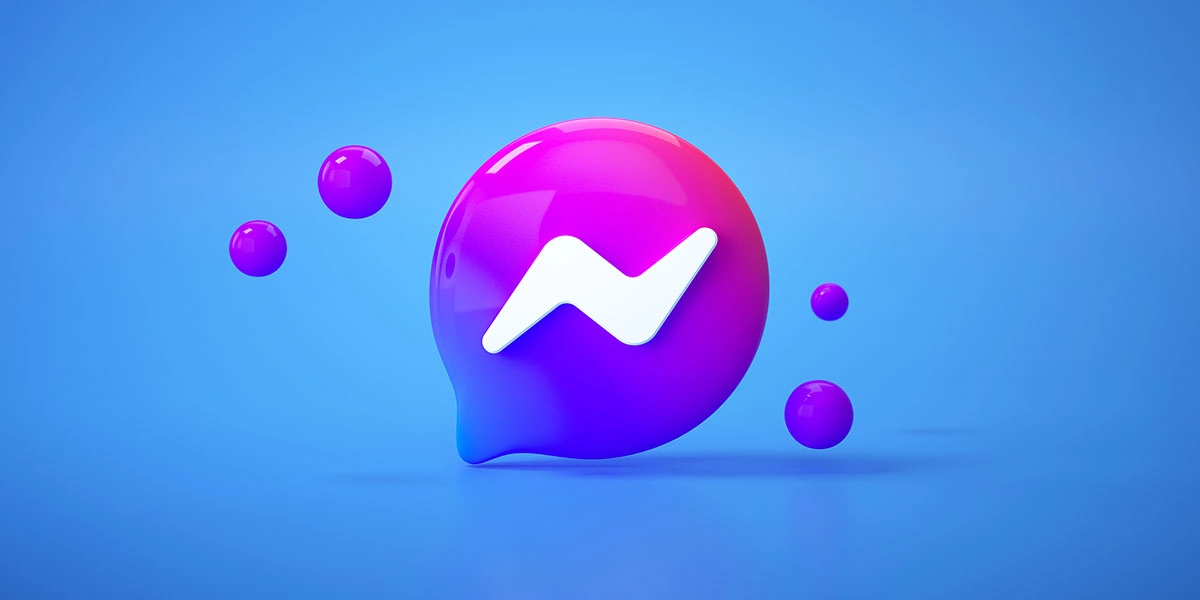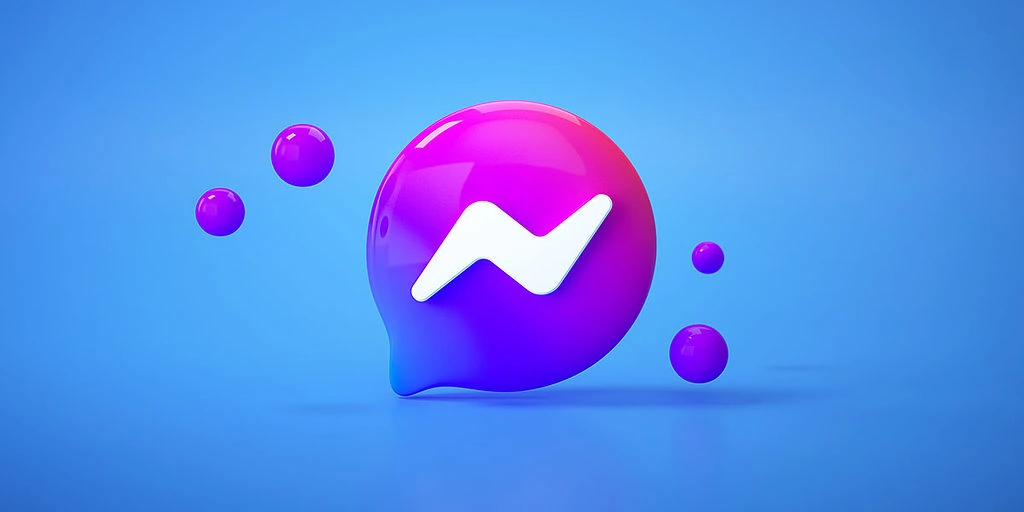 Another solid platform provided by Meta is Facebook Messenger. Facebook Messenger is actively used by over 1.5 billion different accounts, so a vast audience is available.
To advertise using Facebook Messenger, business owners must install a messaging tool such as MobileMonkey. Messaging tools will automate message responses when prompted by a user.
To put it into layman's terms, potential customers can go to your business's Facebook page and send the page a message. This automated system will send these users responses to questions based on the information you give. If the system runs into a question, it has not been prepared to respond to it. It can be directed to a tangible person to help.
This system is nice because it allows business owners a channel to interact with their clients online without taking tons of time out of each day.
The best part about communicating with people through Facebook Messenger is that contacts are saved for later. Potential customers who have submitted chat messages will be added to a list for you to send advertisements later.
eBay
While not quite as prolific as Facebook, eBay is still an incredibly popular platform. Ranking just under Amazon as the most visited online retail website worldwide, eBay has no shortage of eyes for your business to utilize.
Setting up a shop on eBay for your business is another excellent way to bring attention to your small brand. eBay boasts high search engine optimization compared to most websites, so search results on eBay are likely to appear higher than from other websites.
By simply placing a listing for an item you want to sell on eBay, you are bringing traffic from people who wish to purchase that item. Even if that product is already offered on your main website, the product listing on eBay may yield more results than on your website due to SEO.
Locanto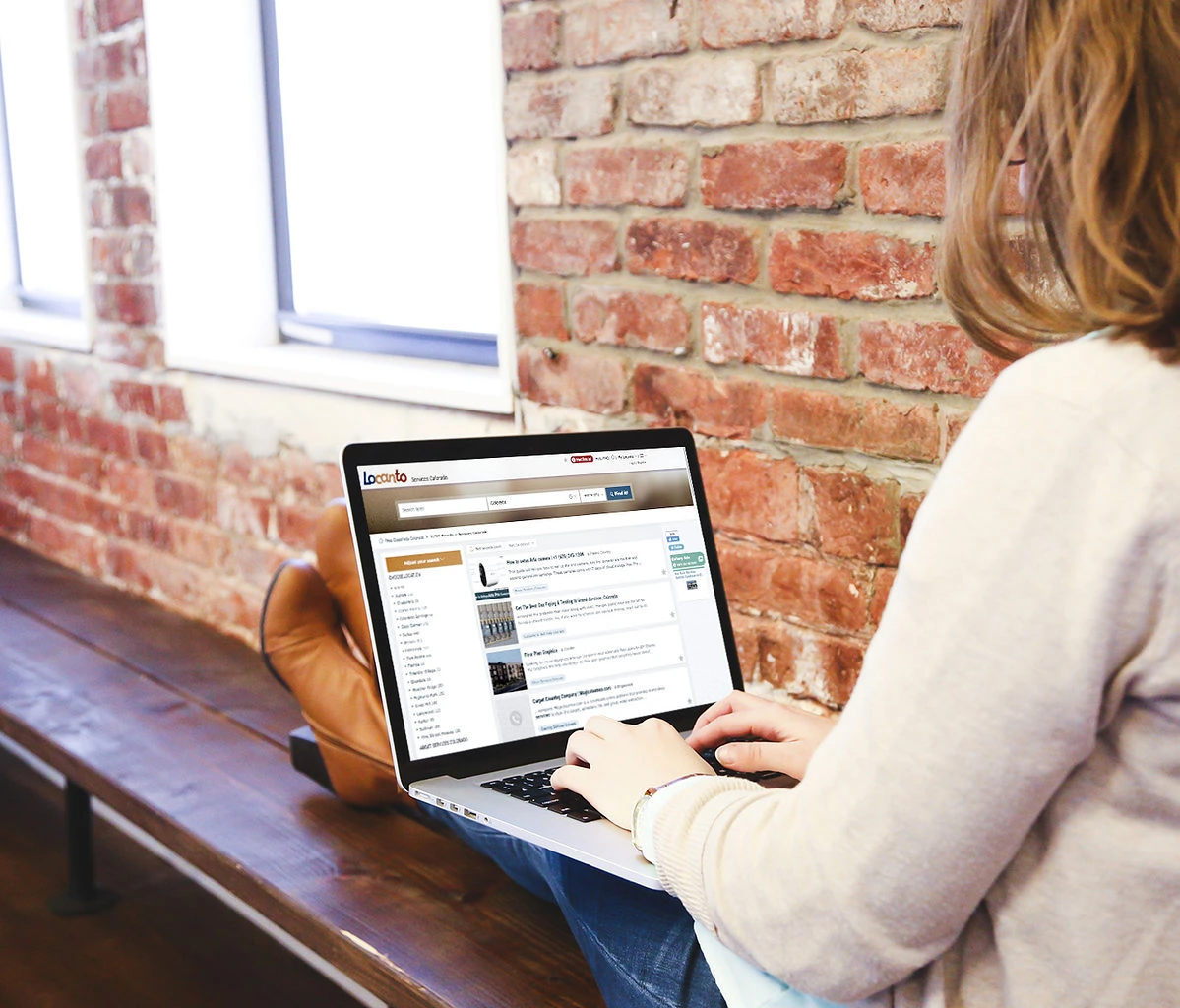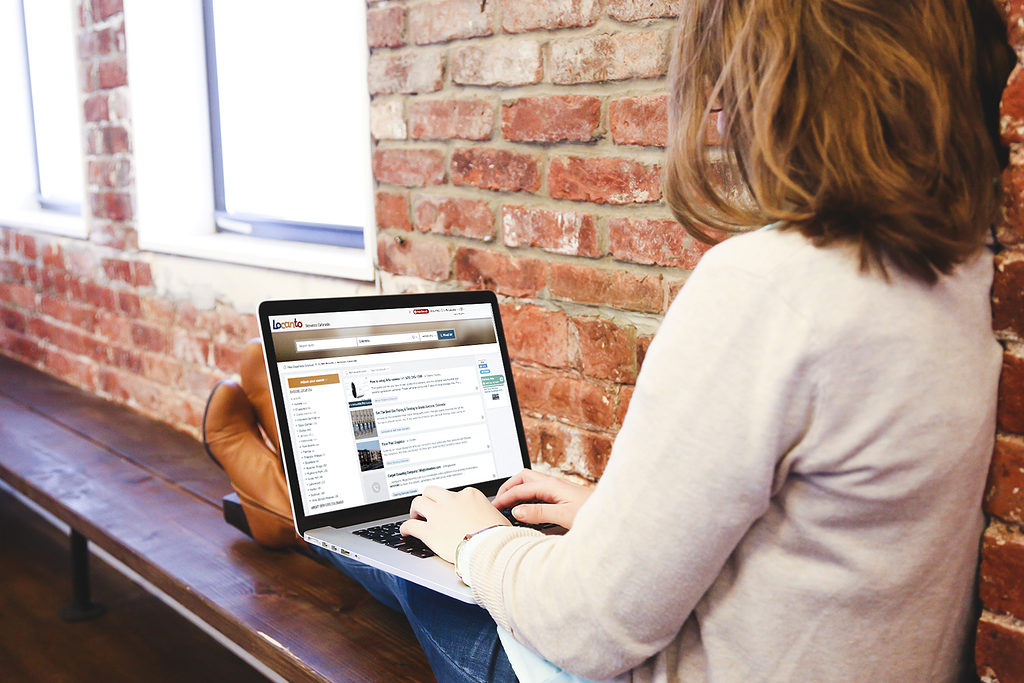 Locanto is an online classified website used to sell things, find real estate, and post job listings. The website also serves as a community hub, posting about local classes, events, and leisurely activities.
Locanto allows businesses to submit free ads that will remain in circulation on relevant pages for 60 days. This long-run time separates the platform, as it won't require a new ad submission as frequently as other websites.
A caveat to Locanto, however, comes from your location. Though most places provide free options, certain cities require a premium payment to post advertisements through the website.
Google My Business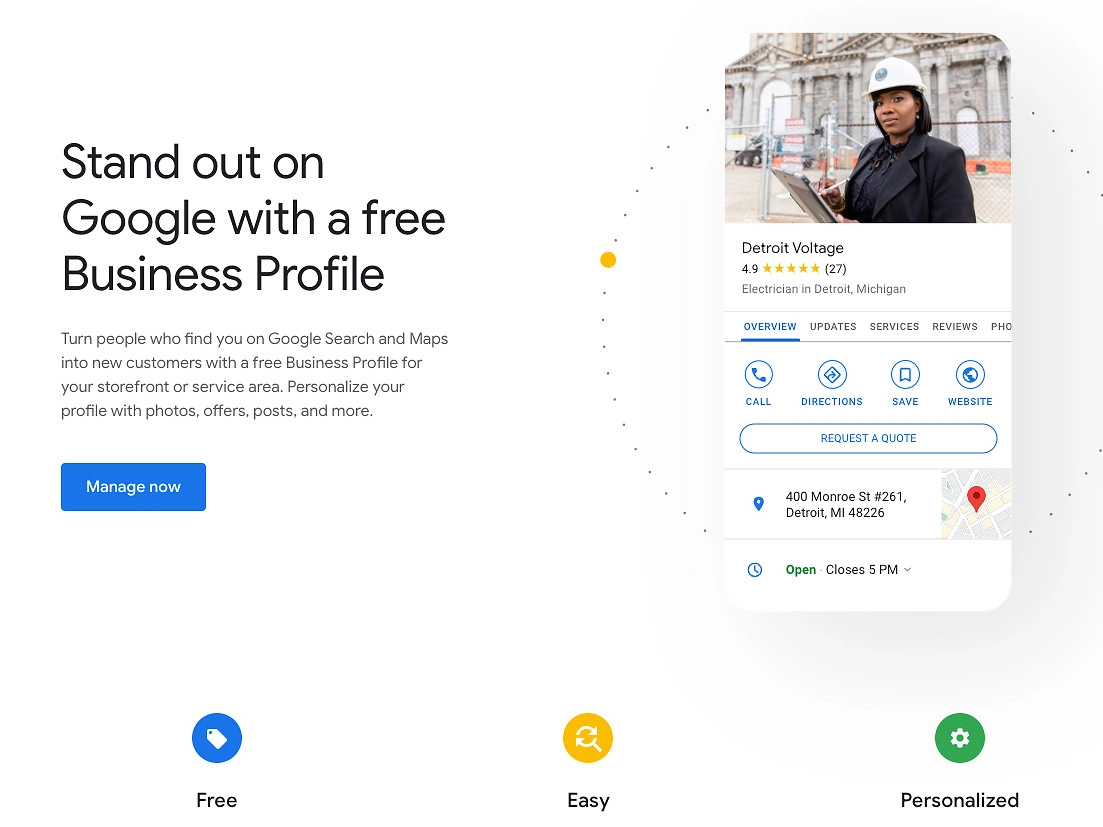 Google My Business is a free directory that you can access through Google. It is one of the best free business advertising sites and an accessible means of boosting search engine optimization by providing details about your business. As a marketing agency founder, whenever small business owners ask us how to promote my business online for free GMB is what we recommend.
Google will ask for your business's website URL and follow-up questions about what you do there. These questions will tell Google and its search engine what your business is about. Once Google understands what your company does, they will direct Google and Google Maps searches toward your website when people look up relevant information.
Google My Business also allows businesses to give easy options to call, email, and leave reviews right on Google.
This exchange of information makes for a win-win situation. Google receives information to improve its search engine's accuracy, while your business receives more website traffic from relevant searches.
Craigslist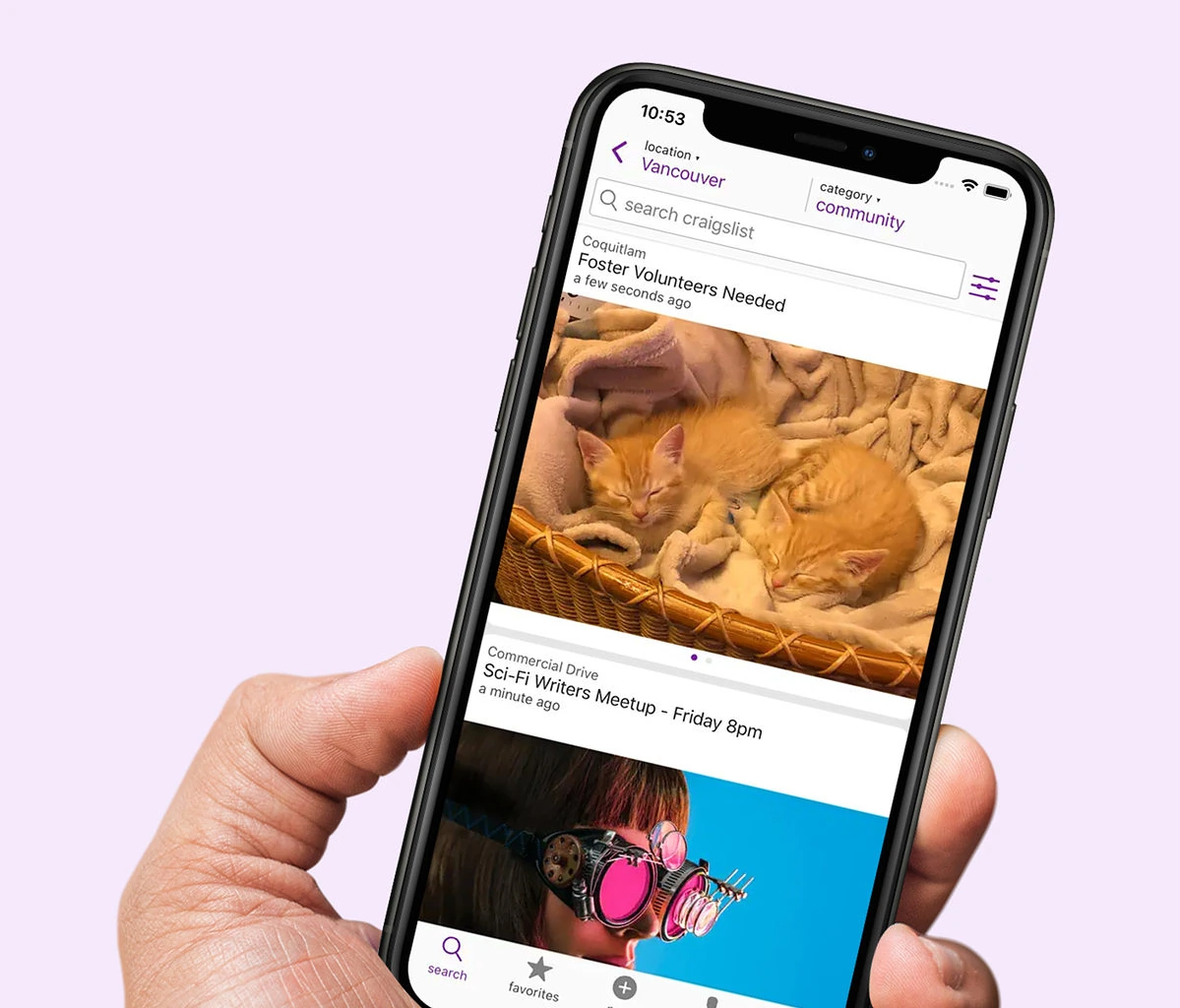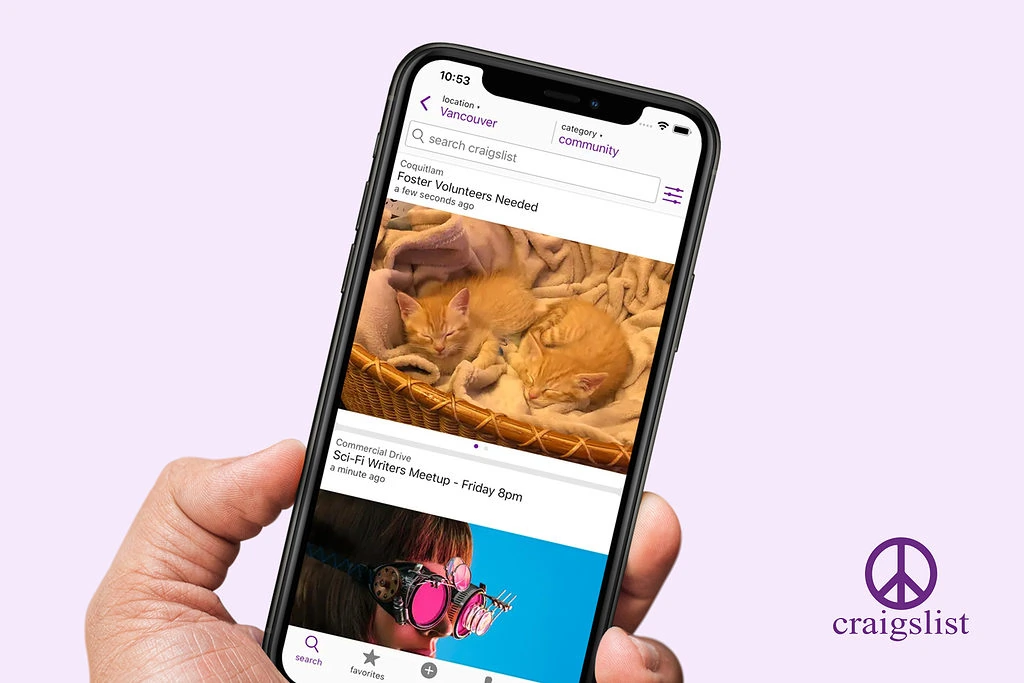 Like Facebook Marketplace and eBay, Craigslist is a leader among popular free classified ads posting sites that can bring new eyes to your small business. While certainly one of the oldest platforms on today's list, Craigslist maintains a solid user base and is still one of the top 30 most visited websites in the United States.
By setting up a Craigslist ad, users will see your advertisement while browsing for their desired product or service. The advertisements are sorted by category, meaning that your ads will be shown to users searching for similar items.
Users may post one free ad per physical location every two days, which may be reset upon that time. The only exception to this rule is that furniture and vehicles can't be advertised for free.
Oodle
Oodle is a free advertisement platform because it connects several avenues. Oodle allows businesses to connect their various social media accounts and certain ad listings on one network to make ad management much more accessible.
The company is partnered with Advertigo, meaning you can also use the same listing on Oodle as an Advertigo listing.
Oodle allows businesses to post their listings and social media posts through their one platform, making the marketing aspect of social media management easier and more efficient.
Adpost
Adpost might look like a small, classified advertising website compared to the juggernauts of the e-commerce landscape. Rest assured, however, that they still maintain 30 million active monthly views from hundreds of collective cities.
While full advertising access to Adpost will cost a monthly premium, the free Adpost plan still allows users to gain some traction. The free program will enable businesses to post a basic ad for 30 days with up to 100 photos and one video. Ads can be renewed for free, although only for 90 days.
While not the most extensive place to advertise, Adpost can make for some decent traffic and be used in addition to other websites during a campaign.
Hoobly
Hoobly is an international pet and animal marketplace allowing free advertisement placements. Small businesses may place their advertisements by simply providing an email verification to create an account. After that, ads may be made, and posts for your animal-related products may be utilized.
The website is heavily monitored, meaning there is little to no risk of scams across its many listings.
Flipsnack
Flipsnack is likely the most unique free advertising platform on today's list. The Flipsnack software is used to create clipbook catalogs that promote a business. The unique layout allows marketers to create unique designs that can only be run on this platform.
Flipsnack allows users to utilize text and images when creating flipbook advertisements. These creative and interactable ads may be distributed through a newsletter system.
Flipsnack is an excellent tool for free online advertising. Those with a creative marketing team should undoubtedly invest some time in it.
Geebo
Geebo is a classified advertising website specializing in its safe and clean layout. The website is constantly monitored for spam posts and unsafe content so that users are not plagued by an overabundance of repetitive or boring content. Some ads will even be placed on a Geebo social media channel.
Geebo is an excellent brand to associate your small business with, as standing alongside legitimacy and strong principles will help to make your brand look better.
The website also offers options to measure ad performance through traffic tracking. You can view how much traffic your advertisement has garnered alongside any social media placement while being run. This transparency is part of what makes the website so easy to use.
Sales Spider
Sales Spider is a business directory platform that stands out because of its significant partnerships. Small businesses gain association with popular business websites such as Amazon, Walmart, and JCPenney by advertising for free on Sales Spider.
While Sales Spider is a free platform, users may pay and advertise to specific business owners based on industry and region. This service will cost upwards of $5 a day, but it can be worth it for a more targeted advertisement.
PennySaver
PennySaver is a unique website to advertise because it focuses on local sales.
Place an ad by clicking the large orange button in the top right corner and providing the contact information required. Businesses will give their advertisement to PennySaver, and their subsidiary websites will host the ad on pages with relevant content.
OLX
OLX is another international online marketplace. Like the marketplaces listed before, OLX is free to use and allows small businesses to post listings that will bring in new customers.
While not the most powerful platform on today's list, OLX is proliferating. The website boasts 300 million active monthly users in counting.
Gumtree
Gumtree is a classified advertisement website focused mainly on the United Kingdom. The website is not exclusively limited to the UK, as they have expanded to international webspace. Still, the bulk of their user base resides in that region.
That being said, Gumtree is a terrific platform to create free advertisements if your business is interested in the UK market.
The website boasts almost 14 million active monthly users, and placing advertisements is accessible and trackable. Many websites that allow free promotions don't make it easy to judge the effectiveness of a campaign. Gumtree provides access to performance tracking to see how much impact your listing has.
ClassifiedAds
Last but not least, we have ClassifiedAds. ClassifiedAds is a website that says it all in the name. Like Craigslist and Locanto, ClassifiedAds is a classified ad listing website that allows users to exchange goods and services.
What sets ClassifiedAds apart from its competition is that the website is incredibly well monitored, ensuring that content is filtered and free of spam posts. This streamlined content is suitable for small businesses trying to advertise on the website because it means you won't be associated with scams and repetitive postings.
Ads placed on ClassifiedAds also allow businesses to provide a contact form or link to their website, making it easier to engage customers further.
Frequently Asked Questions
While we have covered a lot of different advertisement platforms, you may still have questions about approaching them. Here are some of the most commonly asked questions about free advertising websites.
What Are Simple Ways To Promote a New Business?
The simplest way to promote a new business is by directing traffic to your website. Posting an advertisement or social media post with your business's information is a great way to garner new customers.
If you have access to a mailing list, sending similar information about your business through an email advertisement is also effective.
How Do Free Websites Make Money?
The most common way for free website services to make money is through advertisements. Advertisers will pay a website to place an ad on it in exchange for exposure to a website's audience.
Many websites also offer services in exchange for data. Companies will collect user data and sell it to advertisers targeting their ads.
Final Thoughts
There are quite a few free advertising websites out there. While not every website offers all the best bells and whistles for free, many of the best free business advertising sites provide a large core audience and the means to capitalize on a demographic.
If you are a small business owner and are interested in expanding your audience, consider advertising for free with one of the many websites listed today. You won't regret the investment.