Navigating the world of business attire can be confusing, especially when it comes to understanding what "business casual" dictates for women and men.
What is business casual for women, exactly?
What would it look like implementing this in an office environment? In corporate culture, dressing appropriately plays a crucial role in presenting a professional image and "branding" the company.
Let's demystify the concept of business casual attire by breaking down its key components, offering practical tips for adhering to dress codes across various industries, and highlighting how workplace attire can effortlessly combine formality with relaxed style.
Understanding Business Casual Attire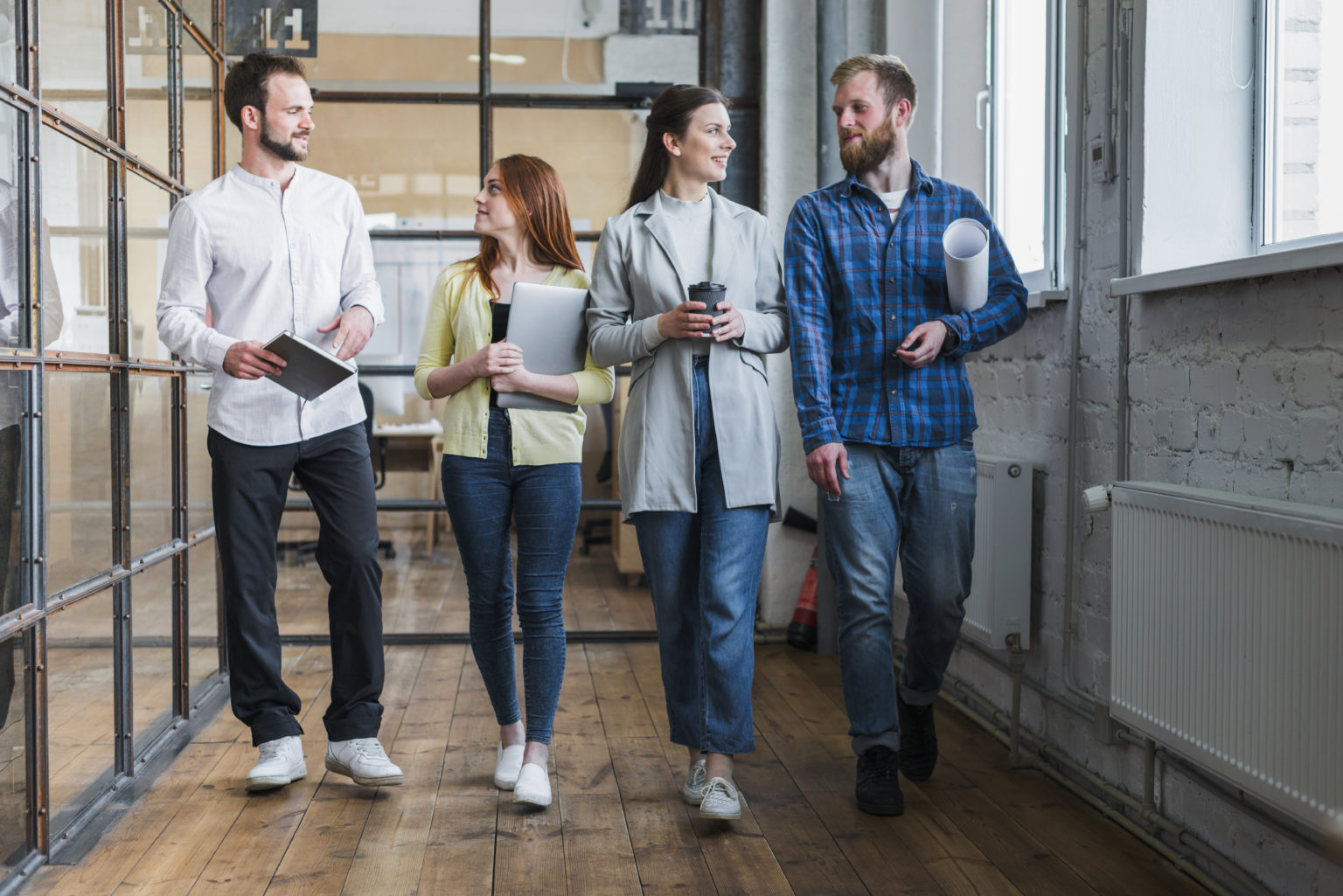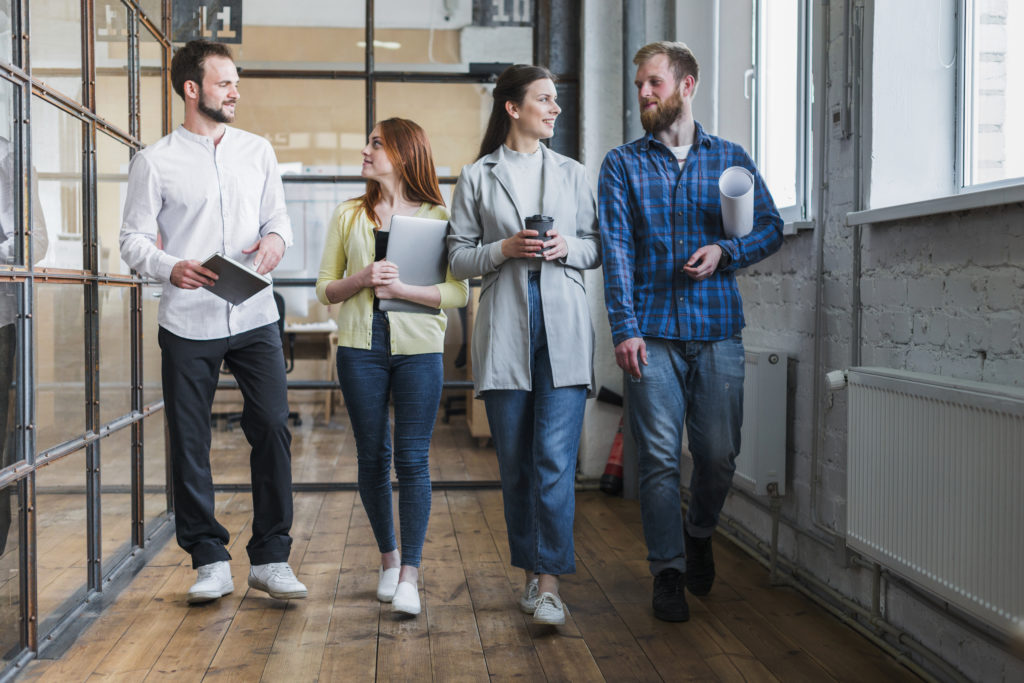 Business casual attire is a sort of relaxed, yet professional dress code that combines traditional business wear with more comfortable clothing items.
Business casual:
Has become the standard across many industries
Allows employees the freedom to wear comfortable clothing, while remaining professional
Shifts the focus to work performance, rather than work attire
Allows those accustomed to remote or hybrid work the ability to transition easily
This article is geared toward both employees seeking to understand business casual attire, and HR professionals seeking clarification on what a "dress code" means in today's office environment.
What is business casual attire?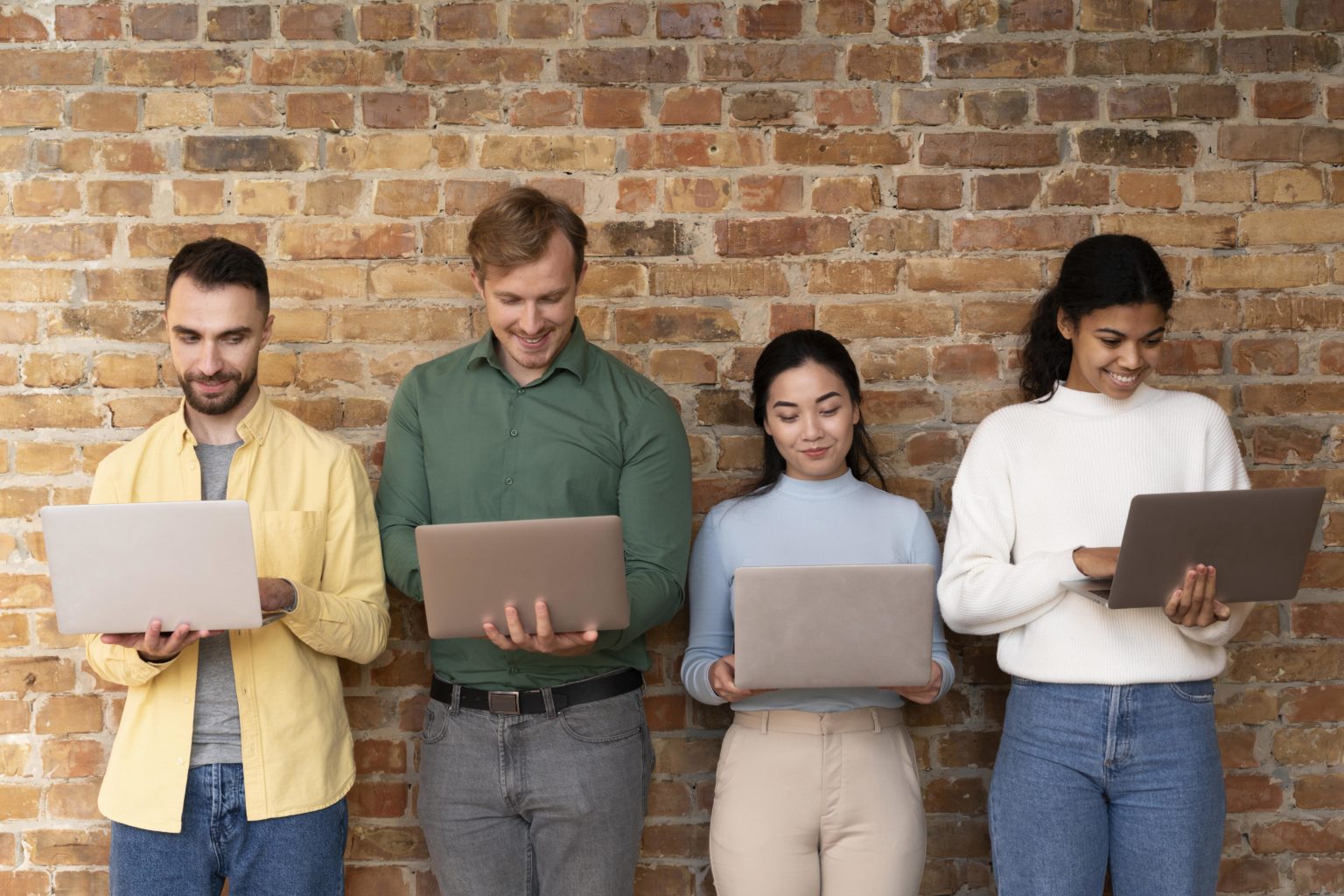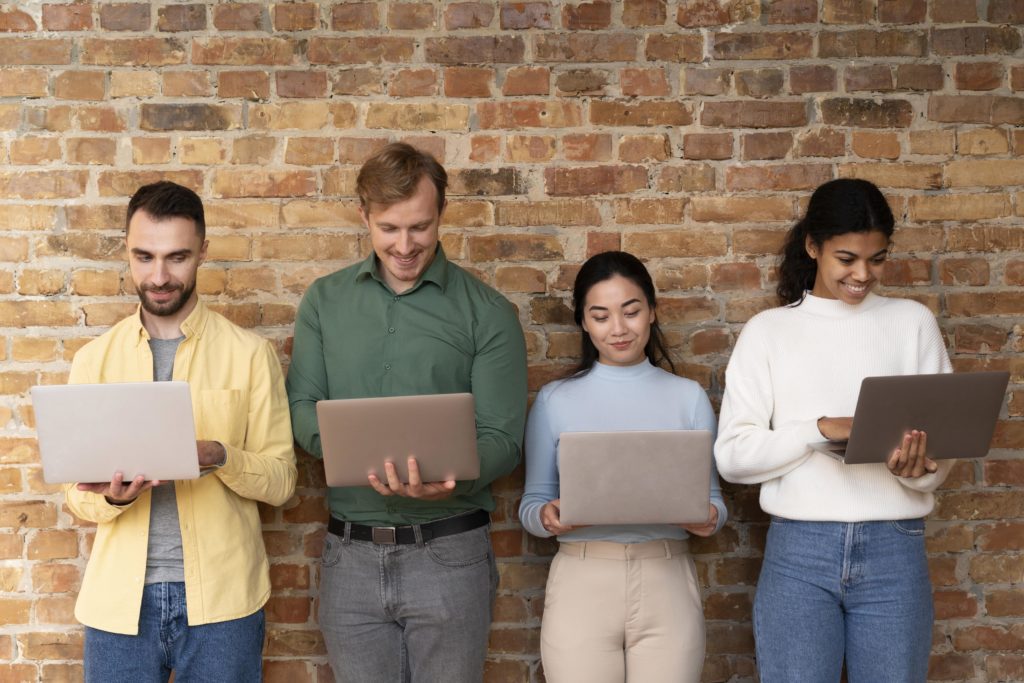 Business casual attire represents a unique fusion of professional and relaxed clothing, bridging the gap between formal business wear and a more laid-back appearance.
This dress code allows individuals to feel comfortable in the workplace, while maintaining an air of professionalism and sophistication.
Business casual outfits for men and women usually include:
Dress slacks or dress pants
Chinos, paired with a button-down shirt or blouse
Dark socks (black or navy)
Dress shoes
A business casual dress code, as such, is pretty easy to define.
Each industry may interpret the definition of business casual attire differently; for example, creative industries like advertising or film might lean toward allowing more colors and patterns than traditional sectors like finance.
Despite these variations in interpretation, some elements remain consistently excluded from this dress code – jeans, shorts, short dresses or skirts for women are generally deemed inappropriate for business casual environments.
Appropriate attire for different industries
Navigating the world of business casual attire can be quite challenging, especially when you consider that appropriate clothing choices may vary across different industries.
For instance, in creative fields such as design or tech, employees might have more leeway with their wardrobe – incorporating bolder patterns, relaxed fits, or brighter colors into their ensembles.
Conversely, corporate environments such as banks and law firms generally require more conservative (traditional) attire, leaning towards dress shirts paired with slacks or skirts for both men and women.
Key Components of Business Casual Attire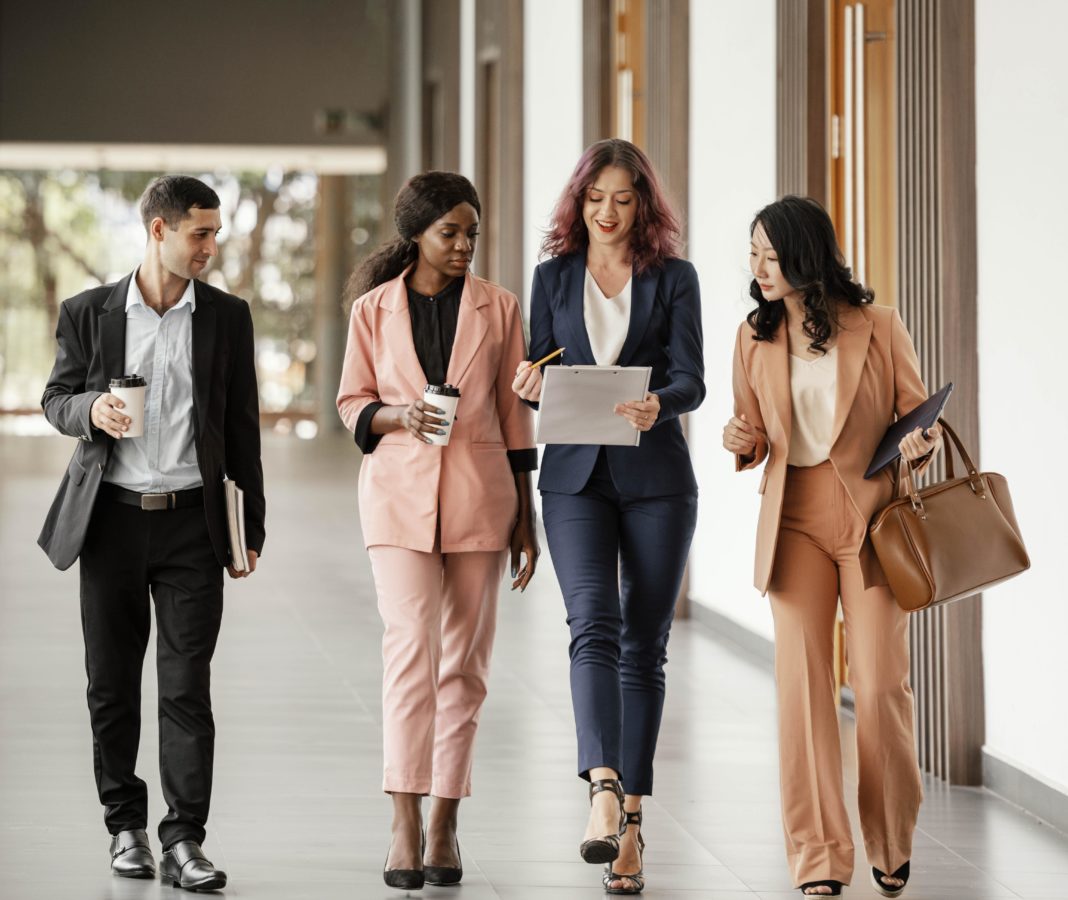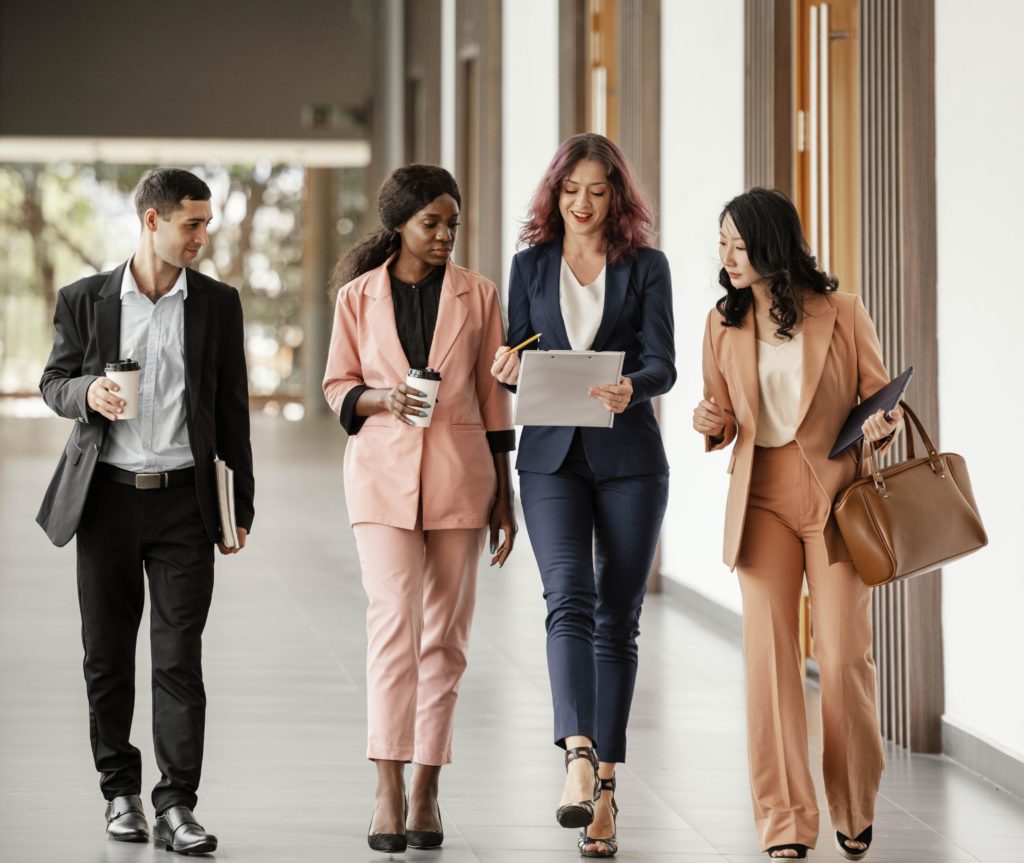 The key components of business casual attire include shirts and blouses, pants and skirts, and shoes and accessories.
Business casual attire usually includes:
Blazer or sports jackets
Button-down shirt or collared shirt
Blouses
Slacks – chinos or khakis
Plain black or brown belt
Tie (often optional)
Dress shoes – such as oxfords or loafers
Dark socks (black or navy)
Dresses or skirts that fall below the knee
Slacks or dress pants that are three-quarters length minimum
Men may opt for button-down shirts with collar stays to maintain a crisp look or choose more laid-back options like henleys or polo shirts to convey an approachable demeanor.
Women might consider adding jewelry such as delicate necklaces or earrings but should avoid overly flashy items that could distract from a professional image.
It is important to avoid anything too short or tight-fitting as it may be deemed inappropriate in a professional setting.
What is business casual for women?
For women's business casual attire, it is recommended to mix more formal pieces. These include:
Blazers
Suit skirts
Dress pants (paired with more casual items such as patterned blouses and sweaters).
For men's business casual attire, it is important to pair dress pants with collared shirts such as button-downs or collared shirts for a more presentable look.
Tips For Navigating and Implementing Business Casual Dress Codes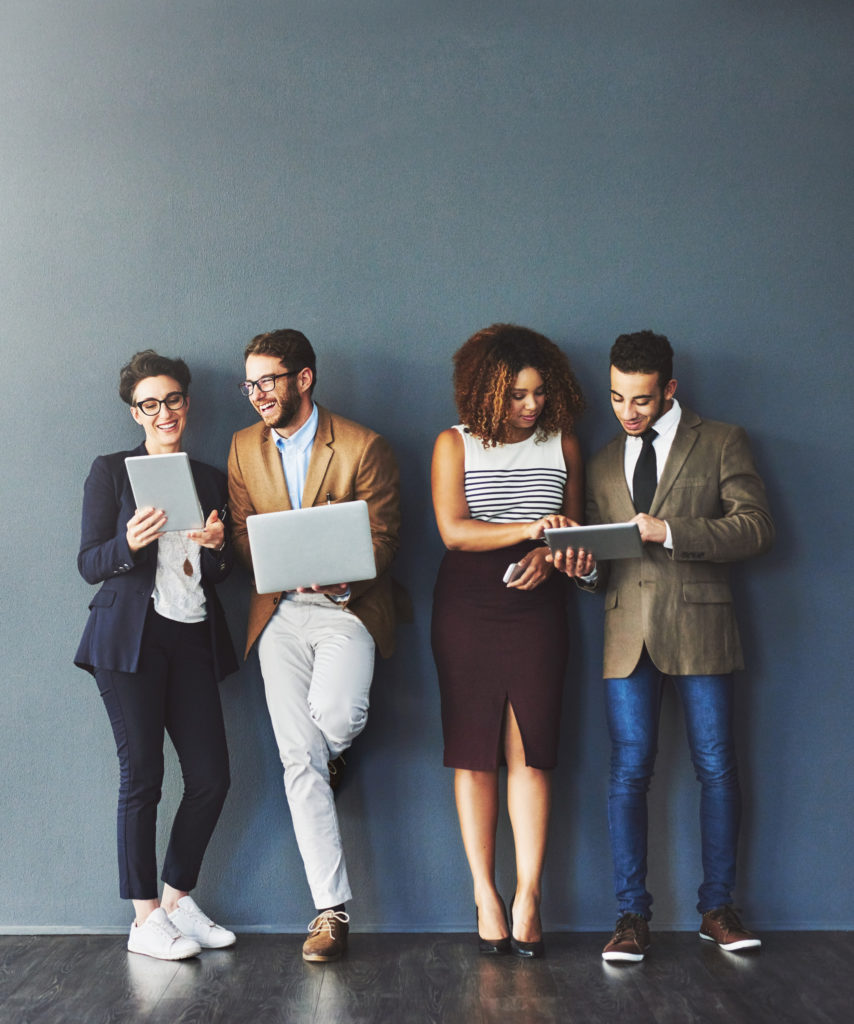 Keep it simple and sophisticated.
Dress slightly more formal than necessary if you're unsure of how to maintain a professional and polished outfit. Understand which outfits to avoid in a business casual setting, such as anything too revealing or excessively casual.
HR managers and team leads need to ensure employees have a clear understanding as to the expectations for workplace attire.
Keep things simple
To navigate the business casual dress code, it's essential to keep things simple and sophisticated. Avoid overly trendy or flashy pieces that draw too much attention in the workplace.
Opt for classic styles and neutral colors to create a polished appearance.
It's also important to ensure that clothing fits well and is comfortable to wear throughout the day. Ill-fitting clothes can lead to a lack of confidence and distract from professional tasks at hand.
Maintain formality
One of the key tips for navigating the business casual dress code is to dress slightly more formal than necessary. This means being mindful of your outfit's level of formality and making small adjustments as needed to ensure a professional appearance.
Another way to implement this tip is by opting for tailored pieces that are appropriate for both formal and business casual settings. A classic blazer paired with chinos or a pencil skirt can instantly elevate an outfit while maintaining the right level of comfort and flexibility required in a business casual environment.
Stay professional
To navigate the business casual dress code successfully, it's essential to stay professional and polished. This means choosing clothing that presents a professional image while maintaining a sense of style and comfort.
For women, this might include tailored pants or skirts paired with blouses made of high-quality materials like cotton or silk.
For men, dressing professionally means opting for dress slacks or chinos paired with a button-down shirt, dark socks, and dress shoes. While it's tempting to add personal touches like bright ties or bold accessories, keep in mind that less is often more when it comes to business attire.
Understand which outfits to avoid
Generally, a business casual dress code allows a little wiggle room for an employee's personal fashion taste to come through, while maintaining professionalism as the priority. The prehistoric notion of exclusively wearing ties and dress suits is a thing of the past, but an outfit should never look fully out of place in a professional environment.
To ensure you look professional and polished in a business casual attire, it's crucial to understand which outfits to avoid.
Unacceptable attire might be a bit of a gray area if there's no pre-established company dress code or policy. As remote work has increased in popularity, this has only become less clear.
What is unacceptable may be dependent upon the specific industry (restaurant vs. office vs. warehouse), along with the role within the company (junior vs. senior staff member). It is always better to err on the side of caution if you approach things from an employee perspective. Overdressing is preferred to underdressing in almost all industries.
After speaking with countless business owners, we've generated a general list of clothing pieces you will want to avoid.
Steer clear of anything too revealing, such as low-cut tops or short skirts/dresses – keep the hemline above the knee
Avoid anything you would wear to a club, concert, beach, party, gym, yoga class or picnic.
More generally, avoid:
Tank-tops
Shorts and skirts with a high hemline
Loud jewelry or gaudy accessories – gold watches, sunglasses, etc.
Flip-flops, Crocs, or Birkenstocks
Low-cut or transparent tops
Ripped or torn clothing and denim
Additionally, well-worn athletic sneakers or tennis shoes are also not suitable for this dress code as they may appear too casual. It's important to make sure your clothing is clean and pressed, avoiding stained or wrinkled pieces that give off an unkempt appearance.
Business Casual for Specific Occasions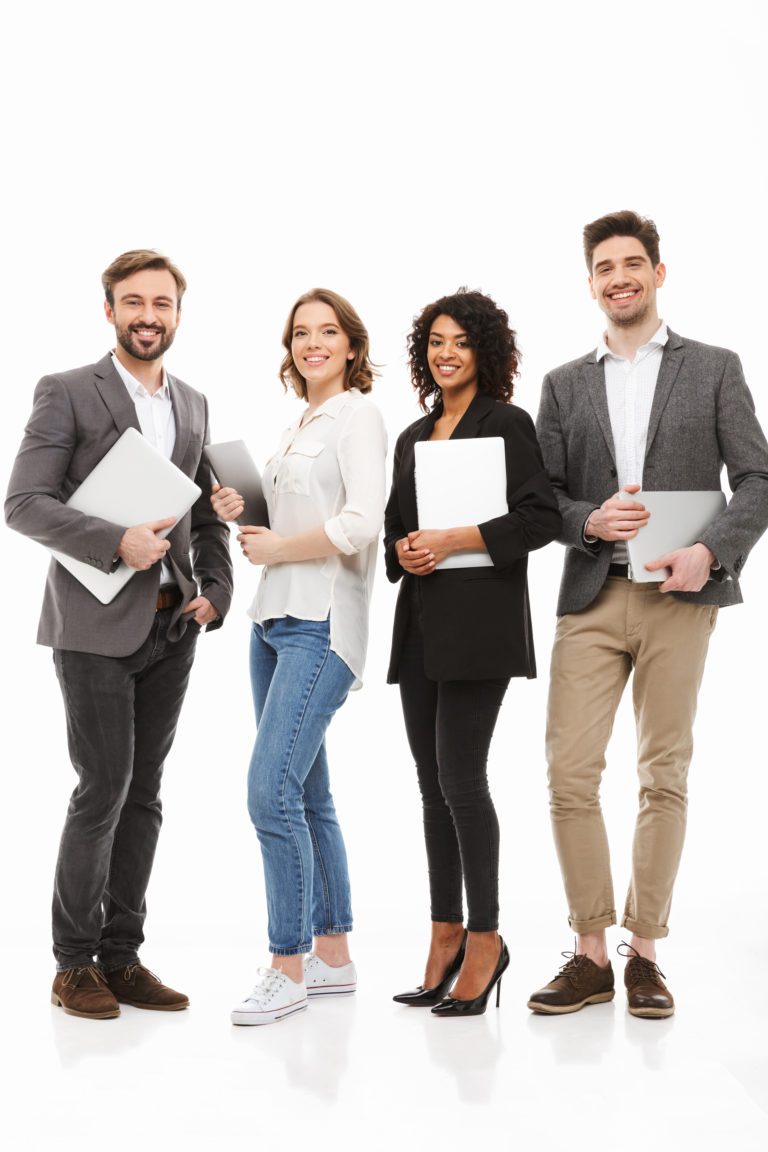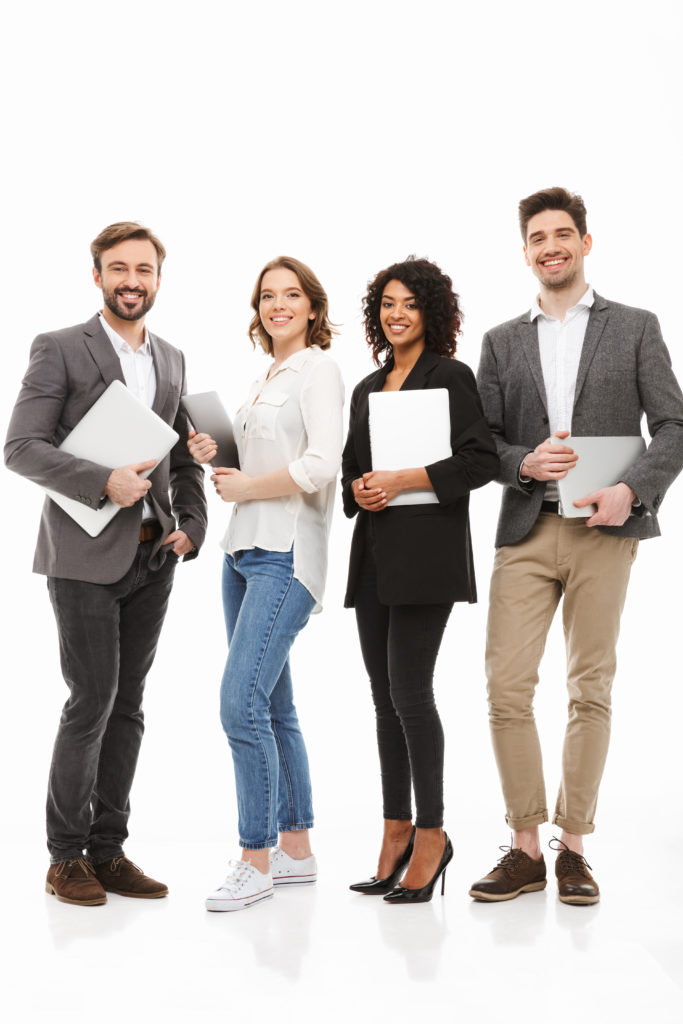 For interviews and client-facing job positions, business casual attire and office policy should err on the side of formal, with polished shoes and minimal accessories.
Business casual for interviews
When it comes to dressing for an interview, business casual attire can be a bit tricky to navigate. Women should opt for conservative yet stylish pieces such as blouses paired with dress pants or skirts that hit below the knee.
Avoid anything too revealing or flashy, as well as jeans and shorts. Men should wear well-fitting dress slacks or chinos paired with a button-down shirt and dress shoes, opting for sleek ties if they want to elevate their look.
It's also important to note that different industries have varying expectations of what "business casual" would look like in an interview setting.
Business casual for client meetings
When it comes to client meetings, dressing appropriately can play a huge role in making a good impression. Business casual attire is usually the only way to go for these types of occasions.
Women should opt for a dress or blouse and skirt combo with comfortable but polished shoes. Men should opt for slacks paired with a button-up shirt and dress shoes, like a cap-toe oxford.
It's important to understand company culture and industry when deciding on what to wear, as some industries may have stricter dress codes than others. Presenting oneself also means presenting the entire image of the company. Remember that as an employee or company, you want to look professional while still remaining approachable to clients.
Those working in client-facing roles may want to avoid wearing jeans, for example. A tech start-up may be a little different in terms of internal environment, and a more causal approach (including slim fitting blue jeans) might be more appropriate.
Foster an appropriate business casual environment
While fully formal wear may be a thing of the past for contemporary office workers, science reinforces the notion of "dressing for success." Understanding what business casual attire is and how to navigate dress codes can be essential for success in the workplace – or for HR managers looking to implement regulations.
While there are certain broad guidelines you can follow, your organization or company will ultimately dictate the the degree of formality. Job function or normal day-to-day activities may end up having a significant role in determining what is considering appropriate.
HR managers or team leaders should always aim to create a dress code related to the company's specific needs, rather than building open established conventions. Setting a standard can also help employees understand clearly what's expected of them. With clear guidelines in place, everyone can prioritize what matters – the quality of work.