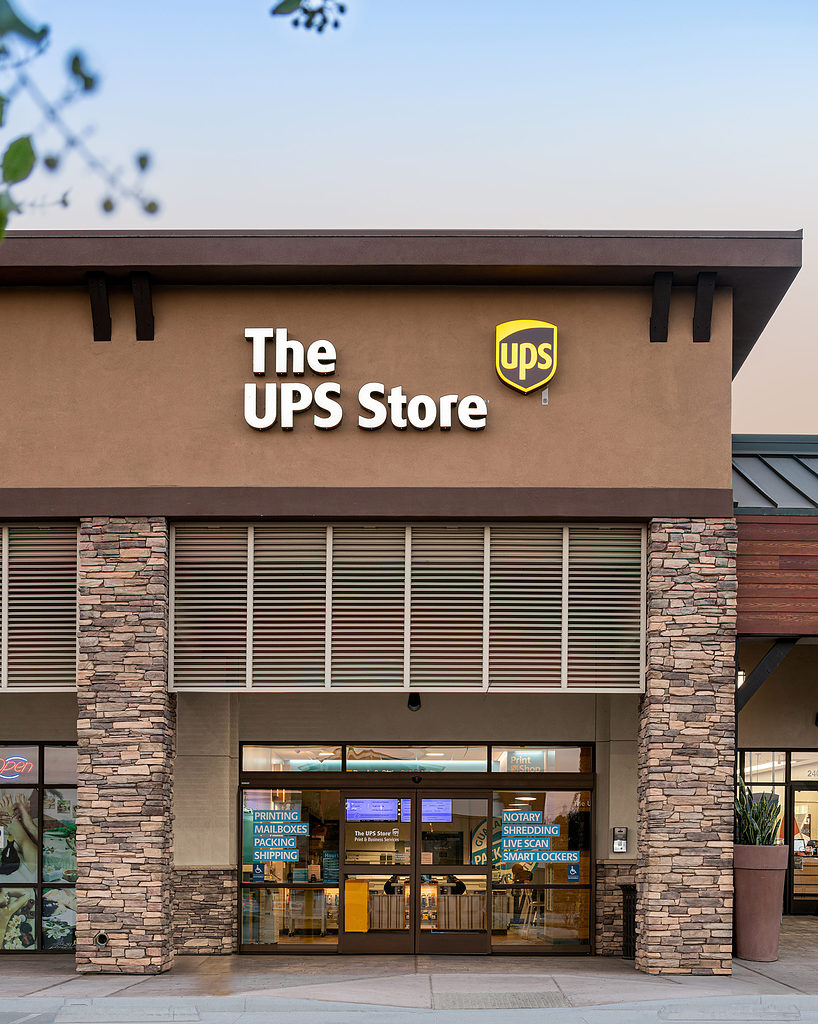 With a presence in over 200 countries, UPS is one of the largest shipping services in the world. This Fortune 500 company has been around for more than a hundred years and is always looking for new ways to grow.
In 2001, UPS bought Mail Boxes, Etc, and turned this retailer's location into its network of UPS Stores. Here's what you need to know about becoming a UPS franchisee and the UPS Store franchise cost.
How Much Does a UPS Store Franchise Cost?
The cost of opening a UPS Store varies in function of the type of store. UPS offers three different models:
Traditional locations offer retail shipping and delivery services to consumers and local businesses.
If you're looking for a more affordable alternative, the Main Street model allows you to open a UPS Store location in a rural community. 
Non-traditional locations include the store-in-store model where you operate a UPS Store from within an existing business. This category also includes UPS Stores on college campuses and military bases.
Here's a detailed breakdown of the UPS Store franchise cost for these different models:
| | | |
| --- | --- | --- |
| Traditional UPS Stores | $200,000 to $500,000 | The size and location impact the cost. |
| Rural UPS Stores | $200,000 to $450,000 | The location, size of the market, and size of the store will impact the cost. |
| Non-traditional UPS Stores | $80,000 to $200,000 | The store-in-store model is the most affordable at around $100,000. |
UPS Store Franchise Fees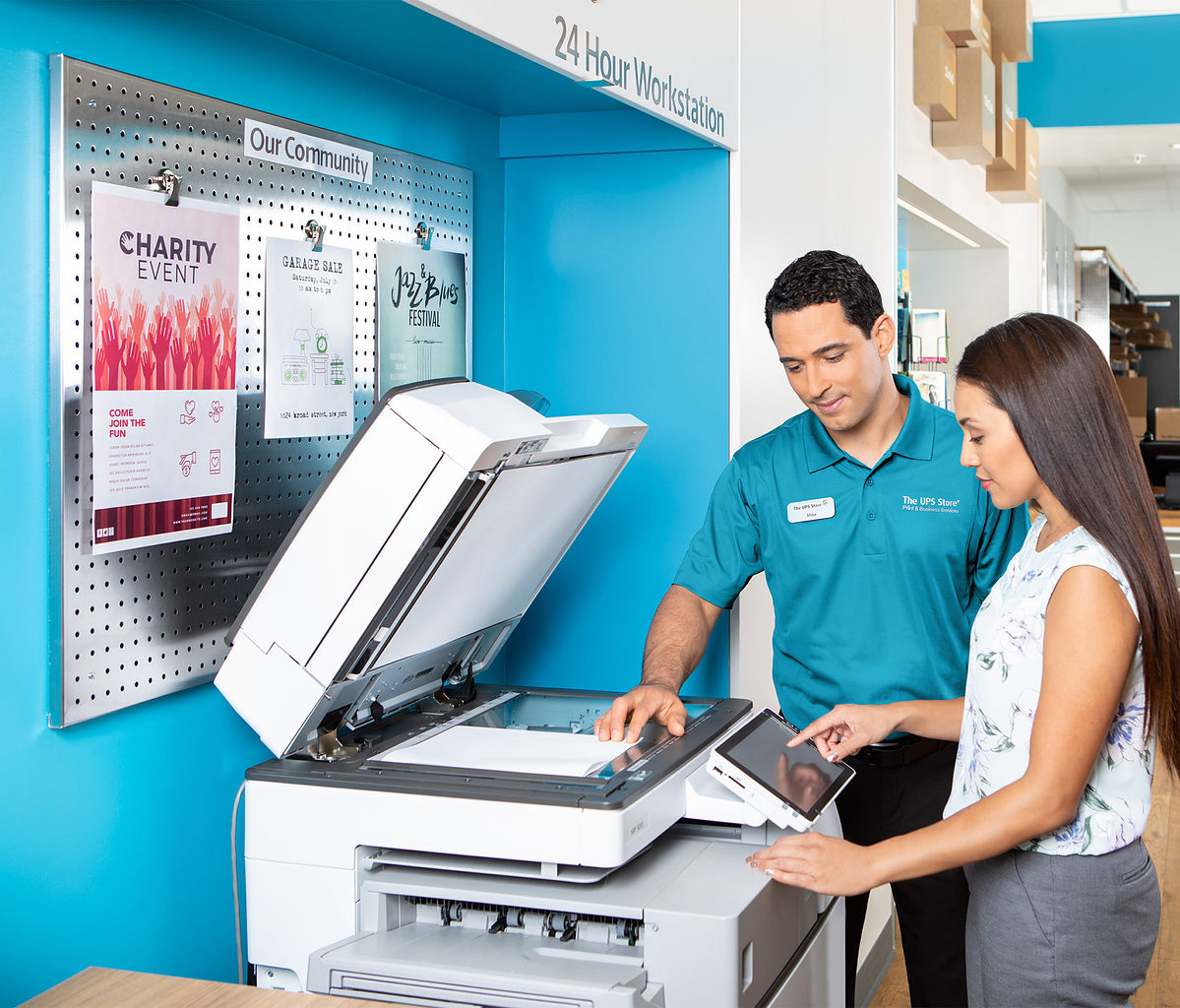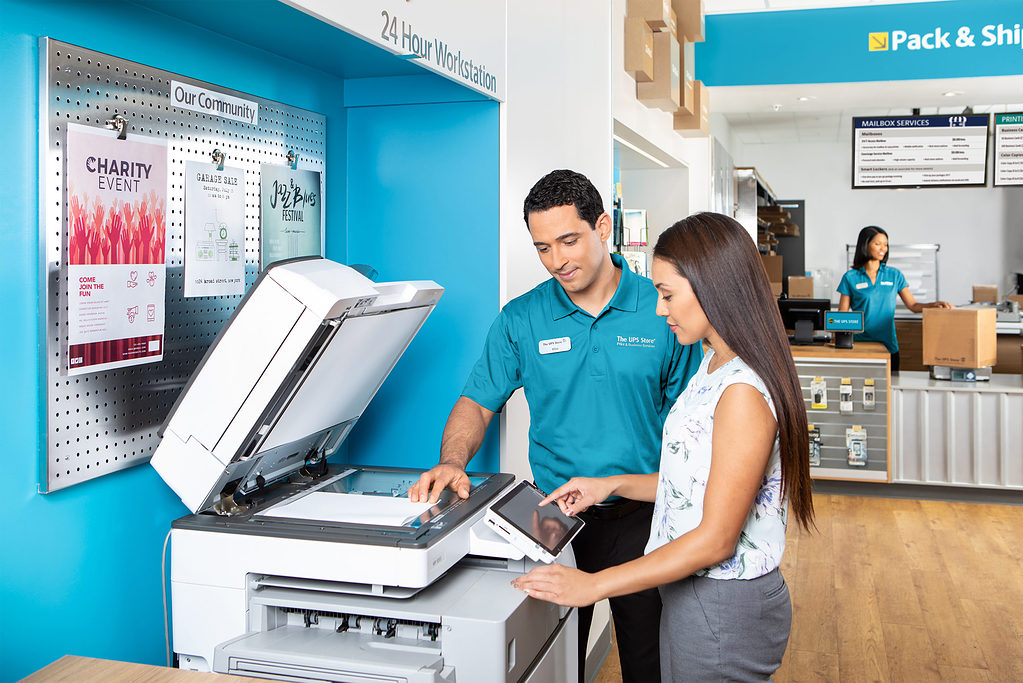 Let's take a closer look at the different fees UPS Store franchisees have to pay:
The initial UPS Store franchise cost ranges from $10,000 to $30,000. Count on spending $10,000 for a rural location and $30,000 for traditional locations.
You'll get a discounted rate if you're opening your second UPS Store Franchise. This initial franchise fee is good for ten years, and you'll only pay 25% to renew your franchise agreement.
Note that you can receive $10,000 off your initial franchise fee as a veteran or get $15,000 off this fee if you qualify for the UPS Store franchise's minority program.
UPS will charge you a processing fee of $1,000 to $4,000.
Your initial marketing plan will cost $7,000 to $8,000.
If you're buying an existing location, there is a $5,000 transfer fee.
The UPS Store franchise cost includes a $1,000 to $2,000 design fee to get your store ready.
If needed, a site survey can cost up to $1,500.
Leasing printing equipment comes with an upfront fee of up to $3,000.
Plan on spending $8,000 to $12,000 on hardware for processing packages, business centers, passport photos, and more.
UPS Stores use advanced software that comes with a $3,000 to $5,000 price tag.
If your new UPS store offers mail boxes or a locker service, you'll have to spend $10,000 on fixtures.
Lastly, signage, décor, and building improvements can range from $50,000 to $150,000 to make your location look like a UPS Store. The store-in-store model is much more affordable on this point.
The UPS Store franchisee training program costs around $5,000. You'll incur additional fees as you travel or pay for accommodation while you complete this program.
Other Financial Requirements
Before you qualify as a UPS Store franchisee, you'll have to prove that you own at least $75,000 in liquid assets. These assets can include cash, stocks, retirement accounts, and more. Note that you can't borrow the money.
You don't need a specific background to open a UPS Store, but you'll have to complete a training program.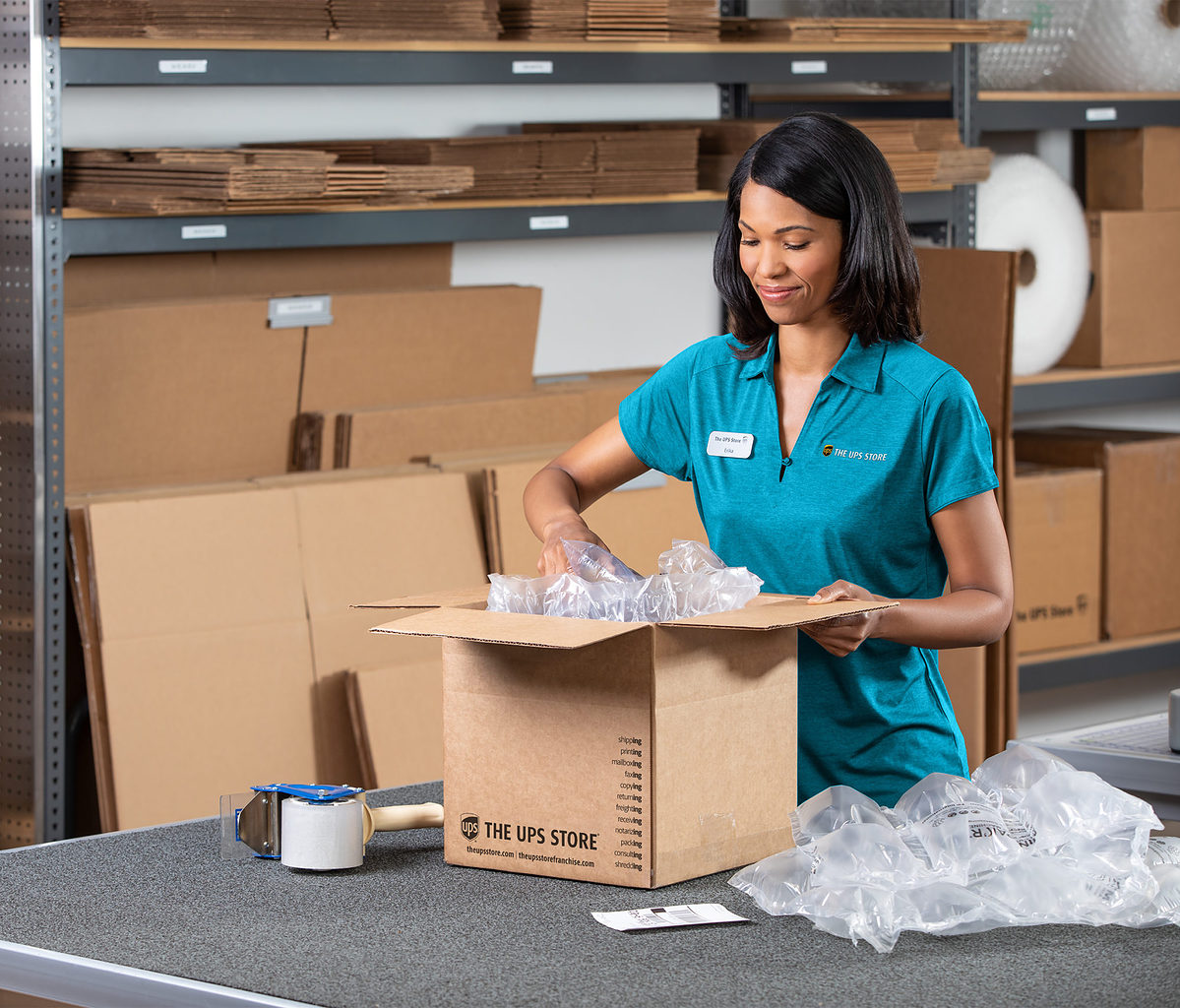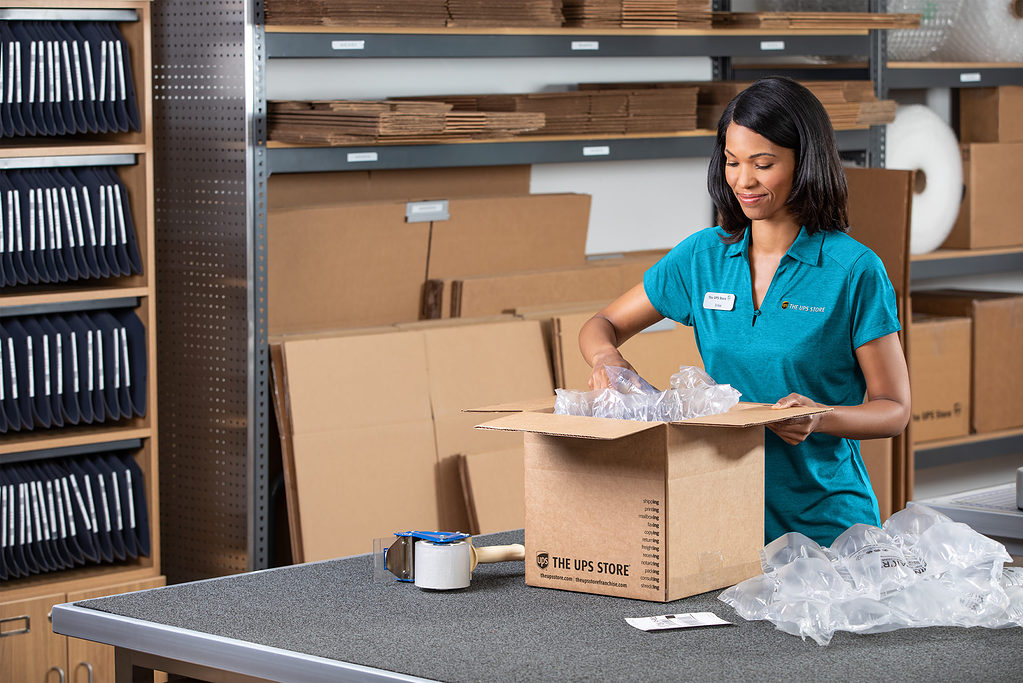 There are other ongoing expenses you should know about:
UPS will collect 5% of your revenues as royalties.
You will pay 1% of your revenues to a national advertising fund. Some stores belong to local co-ops with a yearly marketing fee that can reach $500.
UPS offers tech support for $2,000 a year.
Estimated Investment
The total initial investment for a UPS Store is $300,000 to $350,000 on average. This amount can vary a lot depending on your location.
The store-in-store model is the most affordable option for new franchise owners since you're adding a UPS counter to an existing business. It's possible to open a store-in-store location for around $100,000.
On the other hand, a large store in a busy urban market can reach and even exceed $500,000.
The liquidity requirement of $75,000 is fairly low compared to other franchising opportunities. Plus, you only need to prove that you're holding this money and won't have to invest it.
Advantages of Owning a UPS Store Franchise
There are several advantages to investing in the UPS Store franchise:
The UPS Store brand is highly recognizable with over 1.7 million shipping customers daily. Consumers and business owners trust UPS.
UPS is a Fortune 500 company that stands out thanks to the innovative technology it uses. As a UPS Store owner, you will have access to groundbreaking tech that makes several aspects of your job easier.
There are multiple revenue streams for UPS Store owners beyond shipping. You can earn revenues with faxing, printing, design services, selling supplies, notary services, and more.
As a UPS Store franchise owner, you can add business service centers to your store. Services like accounting, HR, marketing, and more are a great way to connect with your local small business community.
It's an industry with a strong potential for growth. E-commerce sales will exceed $1 trillion in 2022 and the need for shipping will keep growing.
UPS offers training, marketing, and tech support.
The store-in-store model can boost the revenues of your initial business by increasing foot traffic.
UPS offers veteran and minority incentive programs with lower fees.
Disadvantages of Owning a UPS Store Franchise
There are some significant disadvantages associated with the UPS Store model:
Profitability is questionable. Many store owners report not breaking even or seeing low average adjusted gross sales given the money and time they invest in the project. Between corporate setting prices and charging royalties, your profit margin can shrink.
Earning opportunities can vary a lot from one market to another. A UPS Store traditional franchise in a busy area has a strong potential for growth, but some rural locations can struggle.
UPS won't protect your store's territory. Sales can significantly drop if new UPS store locations open in your area.
There is competition between UPS and its stores. With services like at-home delivery and at-home pickups, many UPS customers have no reason to visit their local store.
Additional services aren't unique or competitive. Most people have access to printing at home or can go through other companies to get better prices on supplies.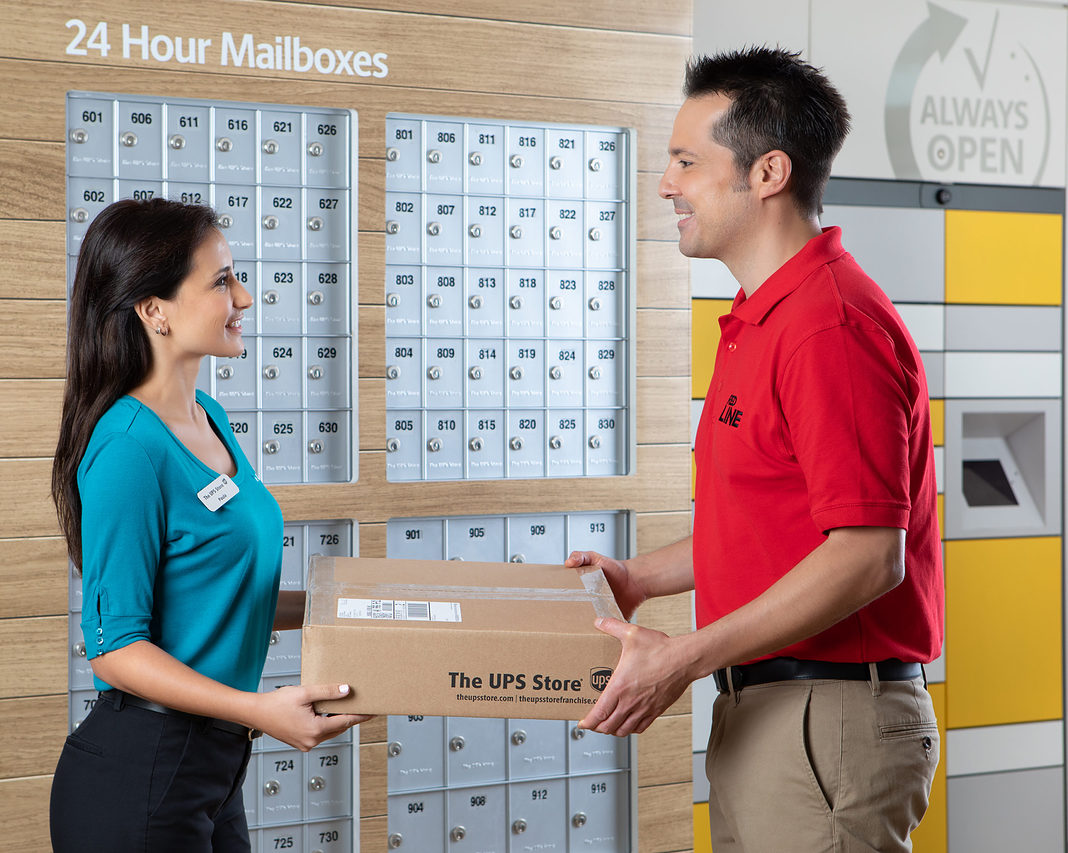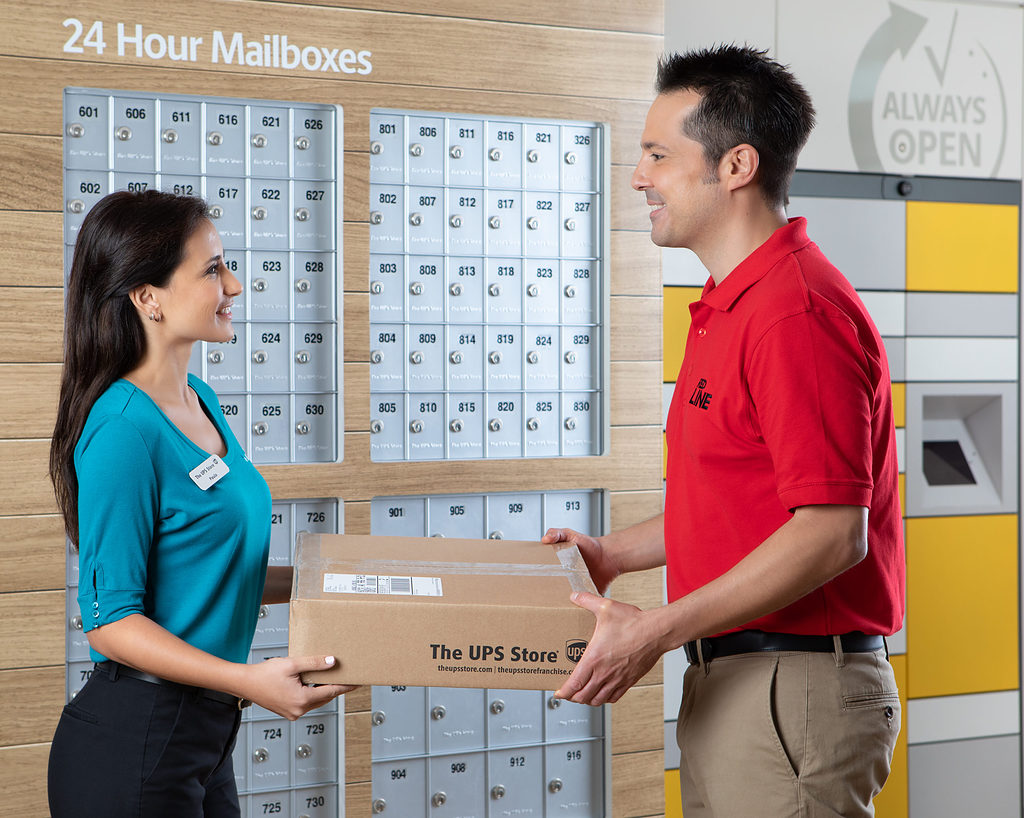 Frequently Asked Questions
Read on to learn more about franchising with UPS.
How do UPS Stores make money?
As a UPS franchise owner, you can make money by selling a mix of shipping services, printing, business services, and more. Profits can vary from one revenue stream to another.
Who are UPS Store franchises best for?
This franchising opportunity can be a good fit for anyone with an interest in the courier and shipping industry. The store-in-store model is also a good option for current business owners looking to broaden their horizons.
Are UPS Store franchises a good investment?
Between corporate setting prices and UPS's shipping and picking service competing directly with its store network, profit margins can shrink. Plus, ongoing fees like leasing equipment or paying royalties and marketing fees can reduce profits.