From the pandemic changing how we work to the post-pandemic focus on work-personal life balance, now is one of the best times to start your own business. The question is, what type of business makes the most sense to start?
If you're wondering "what business can I start with 10k," we have you covered. Read on for information about 50 home-based businesses that cost under $10K to start. You don't need to be rich to start a business. There are plenty of great businesses to start for under 10k.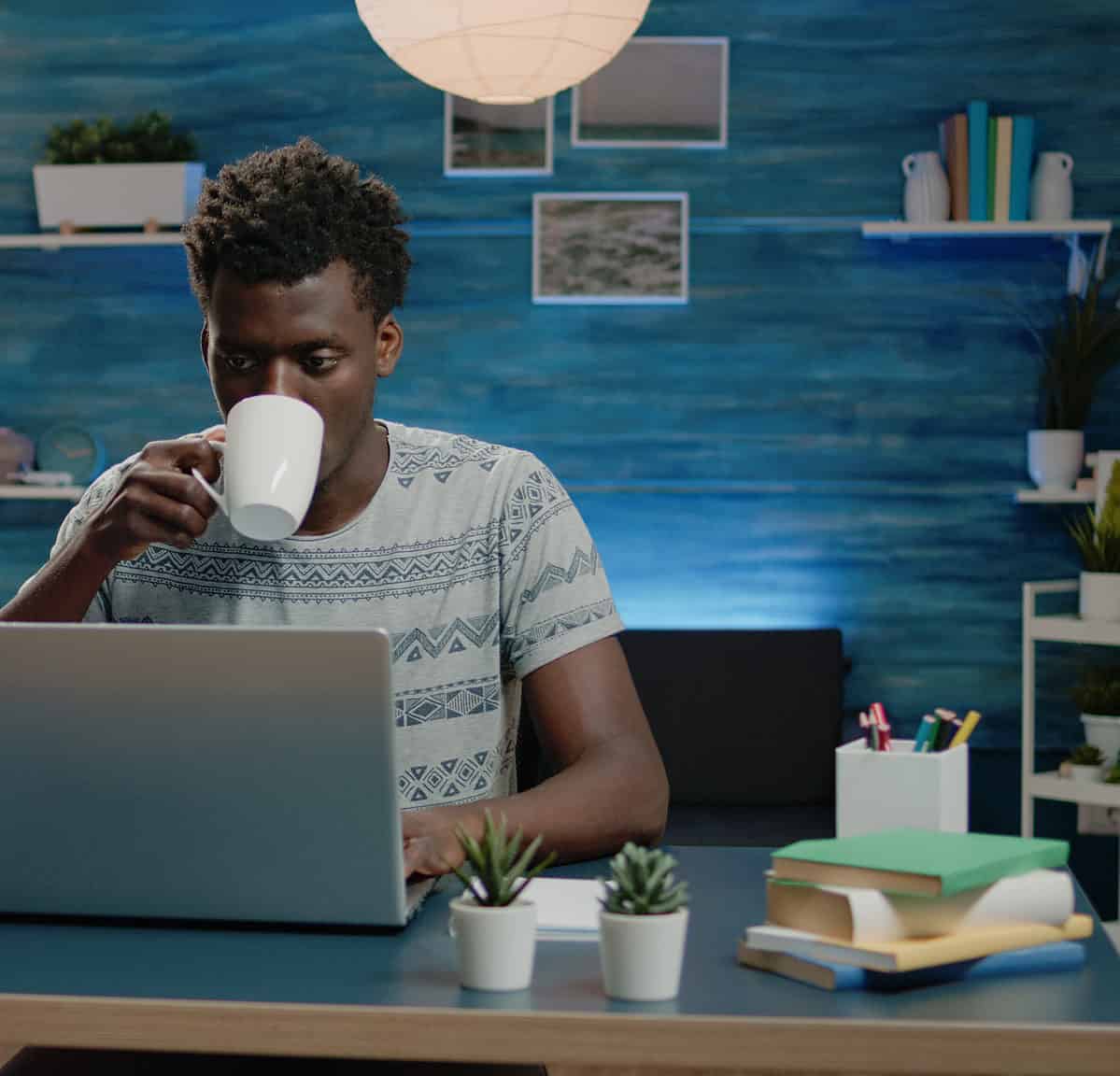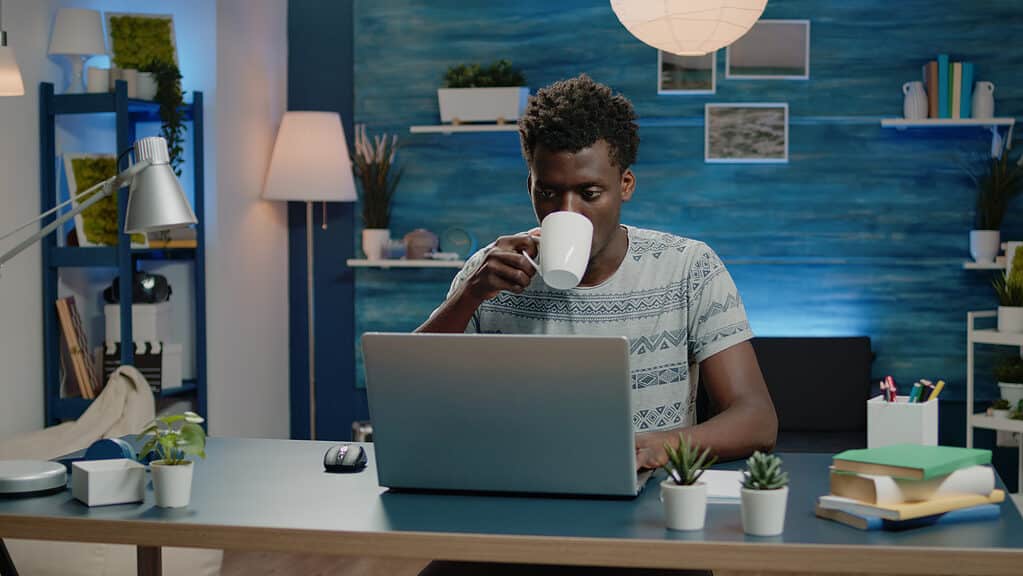 Bookkeeper
If you have community college courses, professional training in bookkeeping, or specialized certification, offer your services to businesses that do not want to pay for a full-time accountant. You have to understand basic accounting software, but once you get established, you can bring in several thousand a month.
Professional Organizer
Organizing for a living is something small businesses frequently need. The potential clientele is immense and can be very profitable with little investment. This is a great idea for businesses to start for under 10k.
Translator
Our global economy has changed the face of business and the economy. One of those changes is a more diverse workforce and client base. If you are bilingual or know several languages and can translate them, you can quickly build a clientele that pays real money for your talents.
Errand Runner
Anyone with a business that has to deliver parts or products needs drivers. If you have a great driving record and are dependable, you can quickly build a clientele by running errands for businesses or delivering customer parts and products.
Court Transcript Proofreader
Accurate court transcripts are in demand virtually anywhere there is a court proceeding. You have to invest in editing and proofreading software and visit your local courthouse to let them know you are available, but once you get a contract, you will have more work than you can handle.
Consultancy
Consultants are the butt of many a joke, but they play a vital role in many businesses and industries. If you are an expert in or specialize in an aspect of your field, providing advice is a great way to earn a living without being tied down to a 9 – 5 job.
Businesses are often on the lookout for dependable consultants in:
Social media management
SEO management
Setting up training and safety programs
Financial management
Growth and change management
Virtual Assistant
There is almost always at least one business looking for virtual assistant work. Examples of the type of work you can find include, but are not limited to, managing appointments, updating websites, or handling bookkeeping or data entry.
Grant Writer
Your smartest strategy to get into grant writing is to take a grant writing course. After that, search for grant writing opportunities online.
Online Researcher
Just about every business needs some research done. It might be scoping out competitors or helping to assemble information for reports. Regardless, you can always find customers if you know how to search various topics.
Medical Claims Billing
Another area where there is a lot more work than workers is in the field of medical claims writing. Investing in a class that teaches medical coding will help you find clients is the best approach. You will have to make some software purchases, but they are minimal to start.
App or UI/UX Designer
For developers, there is always an opportunity to start your own business. You might want to go through a temp agency at first, but finding clients is easy once you have some experience under your belt. You also can advertise your skills by creating your online marketing presence.
App Tester
Testing apps is another IT-related job, although IT technical experience is not always necessary. Search online for tester opportunities. You might have to start working for a company or agency, but once your feet are wet, finding work on your own is not difficult.
Test Prep Business
For the academically inclined, there is always a market for teaching high school and college kids how to succeed in various aptitude and proficiency tests. Test prep opportunities are available for the following:
SATs
ACTs
GED
Classic Learning Test (CLT)
English as a Second Language
SAT Subject Tests
If you have a higher degree, there are opportunities to help students prepare for law and medical school and many industry tests.
Etsy Business
If you specialize in an art-related field or make artistic pieces like jewelry, Etsy or another online selling platform might be your avenue to being your boss. Costs are extremely minimal and usually confined to the cost of your materials and time.
Create or Sell Online Courses
This type of business works well with the test prep business idea. If you have special knowledge or expertise in demand, you can create your curriculum and market it on your website or through other websites.
YouTube Channel
To start your own YouTube channel, you need a specialty people want to watch or learn. You then need to learn the marketing techniques to promote your product. Once you get established, revenue can come from multiple sources.
Affiliate Marketing
Affiliate marketing is passive income. Sign up with an affiliate company and use your online presence to promote that business. The key is to be careful with your affiliates and orient your content to their interests.
Start a Podcast
The key to getting subscribers is your content. A podcast works much like a YouTube channel. You must build your support and grow your customer base to attract affiliates to advertise on your site.
Ebooks
Ebooks might be worth exploring if you can write, market, or have specialized knowledge. You will have to find a platform to sell your ebooks, but if your content is desired, ebooks are a great source of passive income.
Blogger
Blogging is easy, although it takes discipline and commitment. The trick is getting a platform that attracts readers and provides quality content with each blog post.
Informational Product Sales
To excel at this, you need a specialized skill or knowledge. You market that skill on sites like Vimeo, YouTube, etc. Once you have established your content as reliable and high-quality, passive income opportunities usually arise.
Pet Sitting
Everyone with a pet needs a sitter at some point. For many people, family or friends are not reliable enough. Start your pet-sitting business by advertising locally wherever there is an opportunity.
Dog Walking
Every dog needs walking and play. In many cases, professionals do not have the time to walk or play with their dog like the animal needs. You can fill that need and provide support to both owners and pets by starting a dog walking business.
Non-Medical Home Care
The USA is aging, with most baby boomers at retirement age. That means many elderly people have needs beyond medical that friends and family cannot always meet. Driving them on errands, helping clean the house, etc., are just a few ways you can help and make money.
HandyPerson
Most people like to think they are handy, and very few are, which creates a need for everything from assembling furniture to hanging pictures to making simple repairs around the house.
Cleaning
Homes and businesses need cleaning, and cleaning services can be pricey. Whether you are providing residential or commercial cleaning services, the expenses for supplies are minimal, and the key to getting customers is advertising and reliability.
Trash Removal
You need a reliable truck and the willingness to work. Advertise locally to haul away junk and offer referral discounts. A side benefit is many items people toss can be repurposed, resold, or sold for scrap.
See Also: How to Start Trucking Business with One Truck
Bicycle Repair Service
Many people are rediscovering biking with gasoline prices through the roof and inflation out of control. That means more bikes than ever need maintenance and repair. You will have specialized tools to buy, but if you know your way around a bike with a little advertising, you will quickly build a reliable source of income.
Courier
Businesses have documents and packages that need delivering all year long. Offer to make short deliveries to help them save on delivery costs. You will need insurance and a reliable means of transportation.
Furniture Repair and Refinishing
Offices and residences always have furniture that needs repair. Many second-hand stores have furniture that can be refinished and resold.
Driver Service
Your costs are insurance, vehicle maintenance, and putting up with strangers in your vehicle. However, driving for companies like Uber or Lyft can be a great source of income.
Diaper Service
There is a huge market for cloth diapers. Many people that use cloth diapers love diapers but hate cleaning them. You can quickly build a client base if you can offer to clean and deliver new diapers to people regularly.
Aerial Photography and Videos
Buy a dependable drone and learn how to use it. Take photos and videos of your surrounding areas and advertise your services. You will be surprised how many people will be interested.
Vending Cart
If you live near a high-volume tourist trap, you can sell everything from t-shirts and souvenirs to crafts, jewelry, and other wholesale products. You will have to buy permits to sell and adhere to site rules. You could also look into owning vending machines.
Lawn Care
If you like mowing and caring for lawns and are willing to hustle, you can make a lot of money with a modest equipment investment.
Apartment Preparation
Many landlords swap out appliances, flooring, paint schemes, etc., every time a tenant moves on. Advertise cleaning services wherever rental properties are advertised.
Sewing and Alterations
With everyone looking to save money, altering or making clothes has become an alternative to paying premium prices.
Essential Oils, Soaps, Home-Based Products
Saving money extends to most areas of living and for many, making it yourself or buying local is preferable to throwing money at huge corporate manufacturers. Tie this in with tutorials and selling online, and you have a genuine business opportunity.
Expense Reduction Consultant
Everyone is looking to downsize, trim and save money. If you are in the former category, you have a skill those in the latter need and want. Some people are better at it than others.
Inventory Sales
Buying liquidated or overstock items or government surplus and selling them online at a markup is a great way to score quickly and regularly. Savvy sellers can score big on Amazon, eBay, etc.
Tutor
Some kids need a little help with basic academics. If you still remember how Algebra works or have other obscure educational knowledge, tutoring struggling kids is an easy paycheck.
Third-Party Sales
With the rise of Avon and Tupperware, there are many sales opportunities looking for a natural salesperson who is not afraid to seek out buyers.
Dropshipping
Dropshipping is one of the quickest and least expensive businesses to start. You sell items and have your supplier handle the shipping.
T-Shirts, Hats, Etc.
Dropship via online sales or selling "hardcopy" items at flea markets or high-tourist areas, printing your own T's requires a printer, and selling requires a website and great personal skills. If you have both, you have a business.
Childcare
Every busy single parent or young couple is looking for daycare. If you love kids and are willing to keep your facilities up to spec per state requirements, you are sitting on a money-making opportunity.
Investment in Vending Machines
Vending machines used to be huge money. You maintain the stock and machines, and if you locate high-traffic areas, you are almost guaranteed to make sales.
Resume Service
Post-pandemic, it seems everyone not starting their own thing is looking to change their current thing. That means they will need resumes. Take a class to learn the basics, advertise online and produce a quality product promptly, and you can make a lot quickly.
Personal Shopper
Personal shopping is a unique skill, but providing shopping services to the wealthy or those who cannot get out of their homes is an easy way to make money doing something you love.
Children's Event Planner
For birthdays, graduations, and other major events, parents are looking to throw parties for their kids while hating setting them up.
Personal Chef
Are you a trained chef or someone that routinely makes food and meals your family and friends love? Turn that into a business with creative marketing.
Final Thoughts
Any of these ideas can be lucrative if you are resourceful and creative. Figure out the marketing angle first for your skills, and you can create a rewarding, fun, and profitable business at nothing cost-wise.