Starting an ATM business can be lucrative. However, do your research first. There are items to think about before getting started. For example, think through the cost of setting up and running your business, the required regulations, and how to find locations for your machines.
In this article, we will show you how to start an ATM business, as well as some of the mistakes to avoid.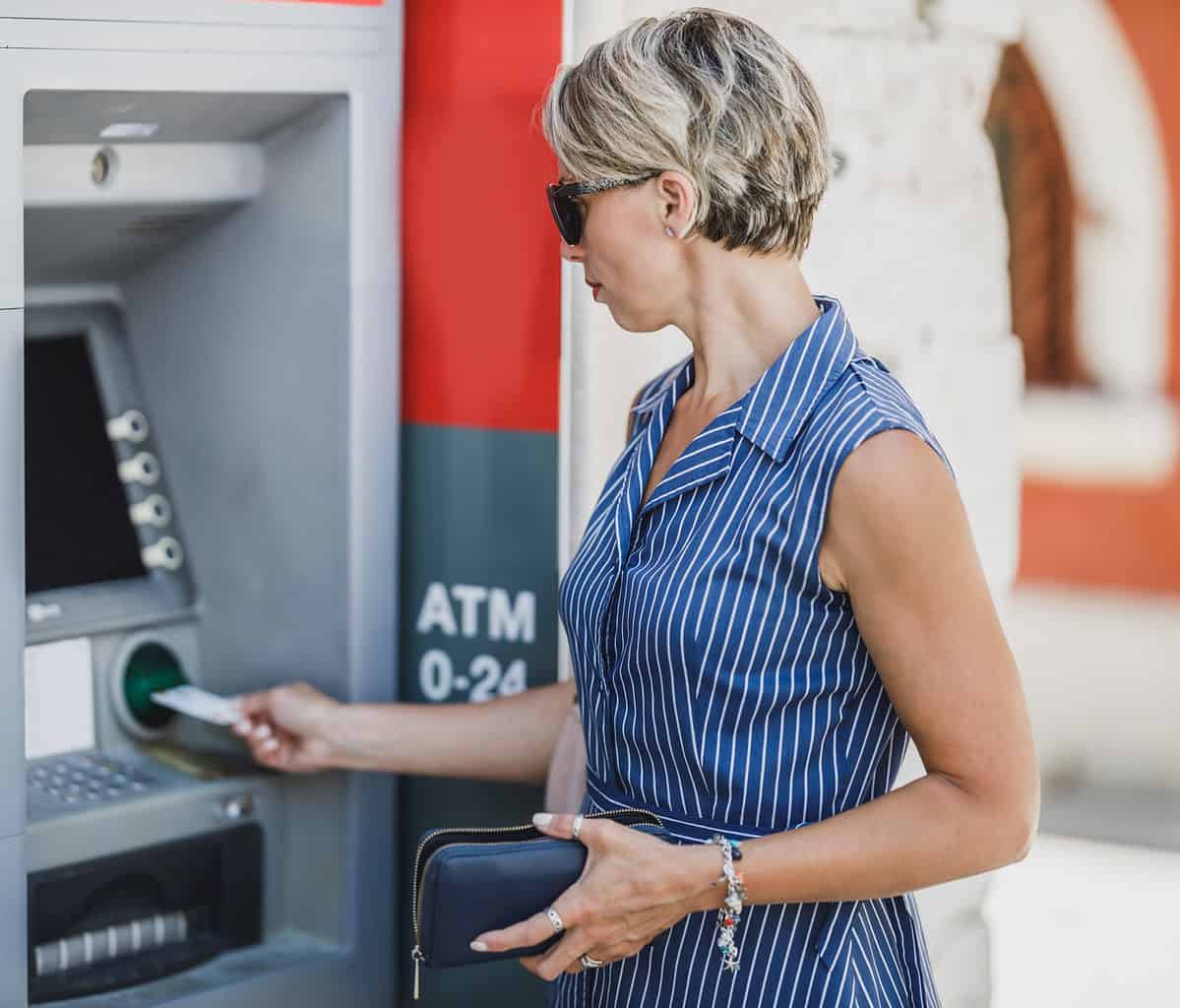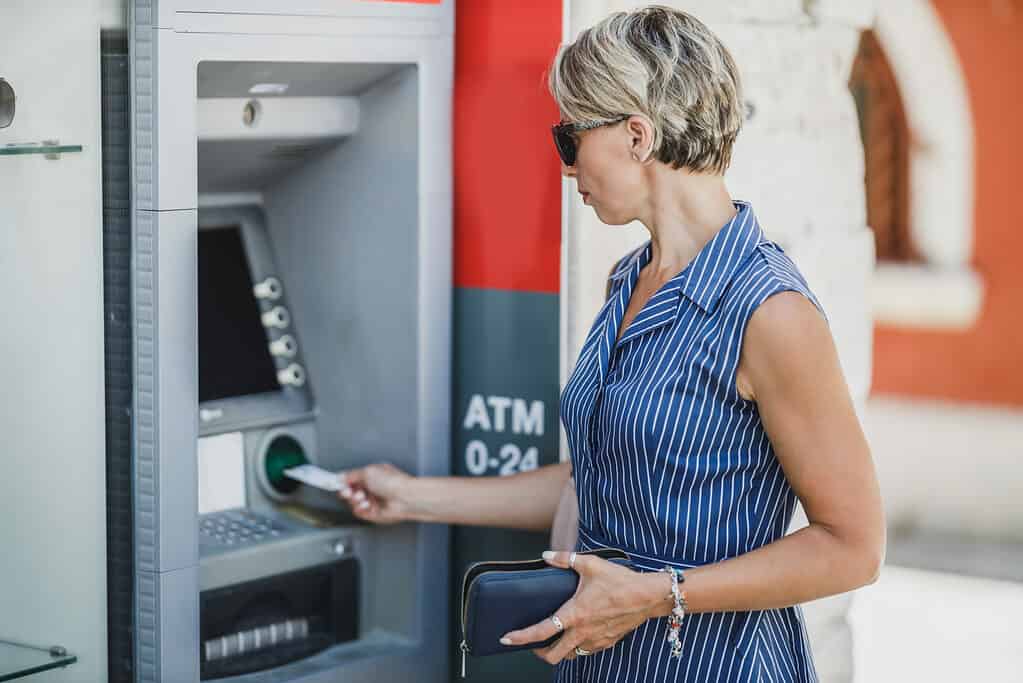 Overview of an ATM Business
An ATM business involves owning and managing a network of automatic teller machines (ATMs). These machines offer cash withdrawals to customers. As the owner, you will be responsible for setting up and maintaining the ATMs in locations where people need access to cash.
You will have to look into how to accept different types of payments. The security and safety of your machines become vital. The maintenance of your ATMs is also crucial, as they will need regular repairs and updates.
Start an ATM Business by Following These Steps
Here are the steps to take to get started with your ATM business.
Plan Your Business
Creating a business plan is one of the most vital steps in starting any business. Your plan should include your goals, how you intend to achieve them, and how much money you'll need for the venture.
Form a Legal Entity
Creating a legal entity for your business is a step that will help you protect yourself and your assets. You might consider forming a Limited Liability Company (LLC) or a corporation. Consult with your lawyer and CPA to understand how each type works and how it can benefit your business.
Open a Business Bank Account
Opening a separate business bank account will allow you to keep personal and business finances separate. It'll also help you easily track income, expenses, and other financial transactions related to your ATM business.
Register for Taxes
Register with the IRS and obtain a tax ID to start an ATM business. Depending on how you set up your business, you might also need to register for state and local taxes.
Choose the ATM Type
You'll need to decide which type of ATMs you want to use in your business. Consider whether you will operate a wall mount, a through-the-wall, or a free-standing ATM.
A wall-mount ATM is typically installed by attaching it to a shop or commercial building wall. You can also mount it to a table or other structure.
A through-the-wall ATM offers more security because it extends into a wall. You might feel safer during the money-replacement activities when using a through-the-wall ATM. You can place a free-standing ATM easily because they don't take up much space.
Gather the Required Documentation
You need to gather certain documents before installing and operating an ATM. These forms include a merchant agreement, a cash-load authorization form, and a Certificate of Insurance (COI). Some states might require additional documents. Make sure you check with the authorities in your area to know what other documents you need.
Other forms of paperwork include the following.
You will need an ACH form to set up and manage the electronic fund transfer from your bank to your ATM. An equipment order form is necessary when purchasing an ATM. You'll need an ATM operator agreement if you plan to partner with another company for services such as processing or maintenance.
Finally, an ATM processing agreement will help you select a processor and define how you wish to manage the money transfers.
Select Your Target Market (Location)
Choosing the right location for your ATM business is an important decision. You'll want to find places with high foot traffic, such as convenience stores, malls, and airports. Consider how much competition there is in each location you will operate. If there are too many ATMs in one area, it could affect how profitable your business will become.
Set Your Surcharge Fee
Your surcharge fee is how you generate revenue from your ATM business. Determine how much money you want to make per transaction and how much of it will go back into maintaining the business.
How Much Does It Cost To Start an ATM Business?
Before you get your ATM business kicked into gear, take stock of how much it costs to lift the business off the ground. Here are a few cost estimates to keep in mind.
Cost of ATM Machines
The cost of the machines is the biggest expense you will incur when starting an ATM business. Every machine will vary in price based on its features. Expect to pay anywhere from $2,000 to $10,000 per unit.
Business Structure
As mentioned above, you'll have to decide how you want to structure your business before you can get it up and running. Sole proprietorship, LLC, or corporation are the most common business structures used in ATM businesses. Each structure has its advantages and disadvantages, so you should research them carefully before making a decision.
The costs involved can vary depending on how you set up your business. For example, it might cost more to open a legal entity in California than when operating in Nevada.
Licenses and Permits
Most states require licenses and permits before launching your ATM business. The requirements vary from state to state. Check with the local authorities in your area so you have all the necessary paperwork. Depending on where you're located, the cost for these can range from $50 to over $1,000.
Business Insurance
Consider buying business insurance to protect your ATM business from potential liabilities and losses. Insurance costs will depend on how much coverage you need and how many machines you have. The average price for a basic policy might arrive at around $500 per year.
ATM Parts and Replacement Costs
Budget for any parts and repairs that might come up while running your ATM business. It includes paper rolls, receipt rolls, power supplies, and even software upgrades. The cost of these can vary depending on how often you need them and how advanced your machines are.
Ongoing Smaller Expenses
Apart from the costs mentioned above, there are many other small expenses involved when running an ATM business. Examples include fees for marketing and advertising, managing customer service complaints, and training your staff. These smaller expenses can add up over time. Take them into consideration when budgeting for your business.
Don't Make These Mistakes Inside Your ATM Business
Now that you know how to start an ATM business, let's look at some potential mistakes. The ATM business comes with the possibility of making costly mistakes. Make a plan to avoid mistakes in the following areas.
Poor Location
To make your ATM business profitable, you must set it up in a location with high foot traffic. Customers should be able to spot the machines from the street or sidewalk. Make sure customers feel comfortable visiting the area and know that their transactions are secure.
Failing To Set Up Bank Relationships
Establishing a relationship with a bank is one of the first steps to starting an ATM business. Without a bank relationship, you cannot access the cash needed to fill your machines. Additionally, banks provide support and services that help your business operate smoothly and efficiently.
Overestimating Your Cash Flow
When starting an ATM business, it is easy to overestimate how much money you'll make from each transaction. Make sure to calculate how much money you can reasonably expect to make from each transaction and how often customers will use your machines.
Not Getting Contracts Signed
When dealing with vendors, suppliers, and other partners for your ATM business, it's important to have legally binding contracts in place. A contract provides a layer of protection that safeguards both parties from any potential issues that may arise in the future.
Setting Low Margins
Set a margin that allows you to make money while still providing customers with a competitive fee. If you set your margins too low, you won't generate enough revenue to stay afloat.
Underestimating Capital Requirements
Starting an ATM business requires significant capital for purchasing machines, securing locations, and establishing bank relationships. Make sure you have enough money to cover the cost of getting your business up and running.
Buying Used ATM Equipment
When starting an ATM business, it's important to invest in new machines. Used equipment may be cheaper, but it can come with many problems that could cost you time and money.
Tips for Buying Used ATMs
If you do decide to buy used ATMs, make sure you check them out thoroughly before making your purchase. Inspect the machine for any signs of wear or damage and make sure it works properly. You should also perform a background check on the seller to ensure they are reputable and trustworthy.
Conclusion
Starting an ATM business is both an exciting and challenging venture. The steps outlined above, can teach you how to start an ATM business properly and can get off to a good start, avoiding any potential risks or mistakes. Before you begin, make sure you do your research on how to operate a successful ATM business and how to maximize your profits.