Box Truck business accounts for approximately 72.5% of the freight by weight showing its popularity in the economy. Therefore, it is an exciting business to start and master to make extra cash. If you're researching how to start a box truck business read on to learn how you can get started.
A box truck is a chassis cab truck of about 10 to 26 feet long and between class 3 and 7 for gross weight. Engaging in the box truck business means using these trucks to transport items from one point to another. Find the step-by-step guide on how to kickstart a box truck business.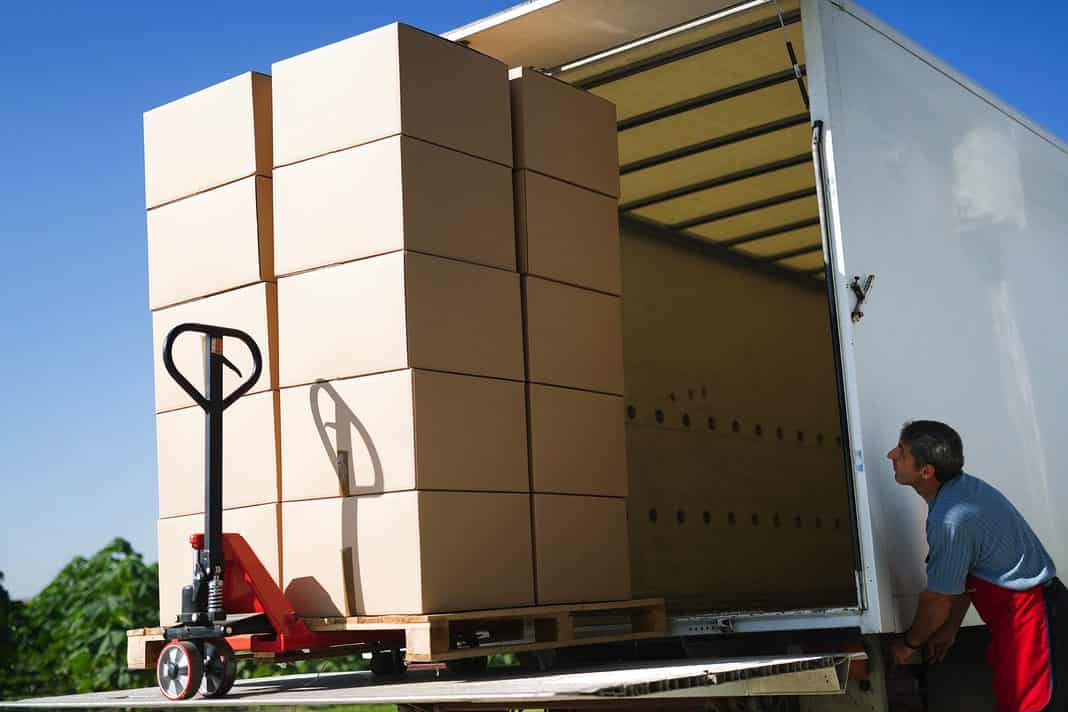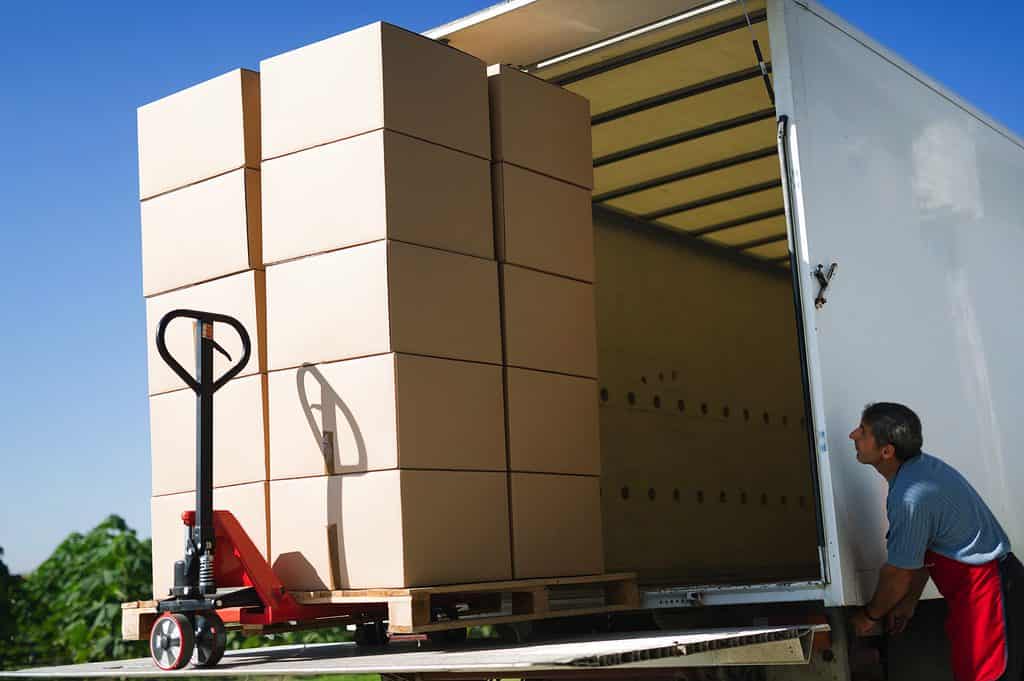 What Is a Box Truck Business?
A box truck business involves using a box truck to transport cargo from a given region. You only need to understand the basics and rules of the company. Box truck businesses are best for urban areas. The firm focuses on delivering large packages like furniture or bulky items within the local area.
With the improving online trading and deliveries, these trucks' delivery services continue to grow, increasing your business's profitability. If you intend to start this business with a single or couple of box trucks, aim to understand how to tap into the market, lay a good foundation, and increase its presence in your area.
The Cost of Starting a Box Truck Business
The startup cost of a box truck business could be an average of $ 9600 when considering a used truck. New trucks will cost you between $25000 to $40000, which is five times higher than used trucks. Before you decide to own trucks, have a set budget and consider the cost of each item in your budget.
The bulk of the starting capital goes to the down payment or purchase of your truck. Whether you choose a new or old truck, have a long-term approach in mind. Your take-off will set you out on a good run of delivery.
Survey and analyze the cost of these essential items when starting your box truck business:
License and permits
Insurance
Marketing
Setting up your business name and branding
These items may cost, on average, $2150 and will cater mainly to the setup and creating a brand name for your company. Don't compromise on the quality of your marketing campaign but find ways to break down the costs for a lower startup budget. Strategize along your budget limits to get a reliable box truck for your business.
11 Steps To Starting a Successful Box Truck Business
A business venture requires a working strategy and consistency to succeed. Base your strategy on the knowledge and information about the business to fine-tune the plan. To learn how to start a box truck business, follow this 11-step guide.
Step 1: Develop and Write a Business Plan
A business plan helps you or an external party understand the gist of your business. It has different sections like:
Marketing
Financials
The executive summary
Market research and analysis
Management
Operations, and business overview
It elaborates on your business vision, strategy, and goals by constructively laying down your thoughts and ideas. Also, it should convince investors and financiers to invest or partner in your business which acts as a guide in your industry.
Step 2: Establish Your Box Truck Company Legally
Start thinking about legalizing your business. There are numerous forms to complete registration.
First, choose the business name and structure for registering your box truck business. Then, verify your business name in your state entity search.
For example, in Texas, you'll look at the Texas department of licensing and regulation. But you needn't worry, as the search is automatic and won't take long to get your results.
Next, register your company name in the entity.
Consider the type of corporation you'd like to register, member- or manager-managed. Also, provide the Texas registered agent's information when filing the form of the certificate of formation. Get the Employee Identification Number to verify your limited liability status.
Use the registration from the Federal Motor Carrier Safety Association to show your compliance with federal regulations. Finally, fill in the BOC-3 form and present it to the processing agent, who'll notify you of the registration progress.
Step 3: Partner With Investors, Secure Funding, and Open Business Bank Accounts
Looking for financiers in your business can be an overwhelming task. However, having a good business plan can convince investors to invest in your industry. You can use numerous alternatives to get your box truck business expenses covered.
Compare the loan facilities and bank terms before deciding which facility you'll partner with your business. For example, some banks that offer box truck loan facilities include the US bank truck loan or Bank of America business auto loans to purchase your truck.
Inquire about the time limitations on getting the money and paying back your loan. These factors should help you decide which financing option is best for you.
Look at your credit when exploring other financing options like quick bank loans. Ensure you have a loan repayment plan in your business plan if you plan to use loans.
The best approach is to fund the box truck business set, look for investors and have them chip in the truck's purchase.
Step 4: Acquire Business Permits and Licenses
When registering your business entity, you'll likely have to present different registry requirements like verification and clearance from the Federal Motor agency. However, it shows the agents and investors that your vehicle can be an asset in your business.
Have updated licenses that verify your truck's compliance and ability to work within or beyond state lines. In addition, get the health insurance policy that ensures your truck and employees are up-to-date with the latest OSHA laws.
Step 5: Develop a Business Website
An online presence in the modern world is the best place to start your box truck marketing. Start by developing a website that outlines your services, history, or resources in the business. Then, it lets potential clients understand and gain trust in your services.
The internet is evolving, and you can get various web builders like Wix or WordPress to jumpstart your web development. Then, follow up with online tutorials or videos to create art. First, however, you must have background information on web development. Then, remember, you'll have to include other elements as you grow in the business.
If that isn't possible, consider outsourcing the task. Get an expert who understands your needs. If you'd like to include trackers, payment options, or When choosing your web layout, colors, fonts, and themes, get mobile-friendly versions that can fit various users to increase its visibility in your area.
Step 6: Purchase or Lease Operational Equipment
The bulk of your financial capital goes towards purchasing or hiring the truck. Getting a good truck for business affects the success or failure of the company.
Purchasing a Truck
You'll have high initial capital when purchasing a truck, but it can translate into fewer maintenance costs if well-maintained.
Hiring Trucks
Hiring trucks have fewer responsibilities and could reduce your costs significantly. While its availability could become a problem, you can lease the truck for an extended period. Do this to avoid external factors which create uncertainty and confusion.
Buying Used Trucks
Buying used trucks could be another thorn in your business if not properly handled. Get an expert to analyze the used truck for any possible issues before paying for it. This option could be a good alternative if you understand how to purchase it.
Step 7: Select and Acquire Proper Business Insurance
Get your vehicle and personal insurance to protect you from harm when operating the box truck. The truck should have comprehensive liability insurance to protect against damages to the truck, and the cargo carried.
The driver's insurance protects their well-being in case of accidents. It puts the driver at ease because of the protection and compensation in accidents. Countercheck their driving licenses to ensure they have Commercial Driving Licenses.
Step 8: Find an Operating Location
Start looking for a viable location where you can thrive in business near its potential customers. You can choose to do junk removal jobs. Next, consider the safety and space of the area where you can monitor the activities. Finally, ample container storage space is vital if you have to park or store trucks on location.
Step 9: Hire Employees
You must assemble a team to help market the business, attend to the customers, and deliver the packages. These three positions help you bring in more customers and generate revenue during its starting phase.
The marketing team could help you keep tabs on your online presence, which will bring more people into the business. Consider the strengths you need in each position and the work culture you desire to have within the company. Their skills and qualifications are vital indicators, especially when you want to hire drivers.
Step 10: Begin Acquiring Contracts
Box truck business mostly thrives in areas with retail stores. Since most of its activities are within the state, the company fills the delivery gap.
Retail stores such as furniture stores could benefit a lot from your business. Try cold pitching your business to such markets and the transportation industry.
Utilize online and offline interaction to improve your presence in the industry. Create networks that'll help you to interact with potential clients and customers.
Step 11: Remain in Compliance With Local, State, and Federal Regulations
After setting up and starting your business, ensure you keep in line with state and federal laws. If you intend to cross the state orders, get the necessary business licenses to the other state without legal problems.
Ensure you renew your business and personal licenses and permits to keep your company in business. Consult legal experts to be abreast of what's happening within the transport field. If in doubt, visit your state's website for licensing and regulations.
Is Starting a Box Truck Business Right For You?
Do you still need to figure out how to start a box truck business? A box truck is a promising money-making venture that could help you offset your financial demands. Look at these pros and cons of the box truck business.
Pros of Starting a Box Truck Business
Flexible startup costs
Good profitability
Increasing demand
Cons of Starting a Box Truck Business
Fluctuating gas prices
Truck maintenance costs
Close supervision and management are required
Box Truck Industry Trends and Outlook
Experts expect the box truck industry to continue growing because of the increasing demand in e-commerce. In addition, more investors are taking to trucking because of the projected increase in the business profits to millions. However, operating costs in the business prove challenging because of the rising gas prices.
The online influence on the business's success could also influence the growth or decline of the company. Therefore, through consultations with industry experts, truck owners should get updates on these changes to stay caught up, which can affect the business.
Final Thoughts
Consider the box truck business if you want to increase your financial streams before the year ends. It doesn't take much to start your business.
You can start your business with at least $10,000, which you can pool from friends and family or get a loan. It is a fruitful venture that'll continue to grow as predicted.