A business plan is a common language in the entrepreneurship world. You've likely interacted with these words severally while researching how to start a trucking business, looking for ways to improve your operations, or seeking funding for your company.
It's no surprise, given the benefits a business plan can add to your trucking trade. First, no investor is ready to inject funds into your business unless you demonstrate what the business entails, chances for growth, and potential profits.
Also, having a comprehensively detailed and organized trucking business plan gives you a clear road map of how to run your enterprise, what to expect, and the general profit potential of your operations.
This article will help you define a trucking business plan and give you the steps to create one. Buckle up for an exciting drive to create a trucking business plan.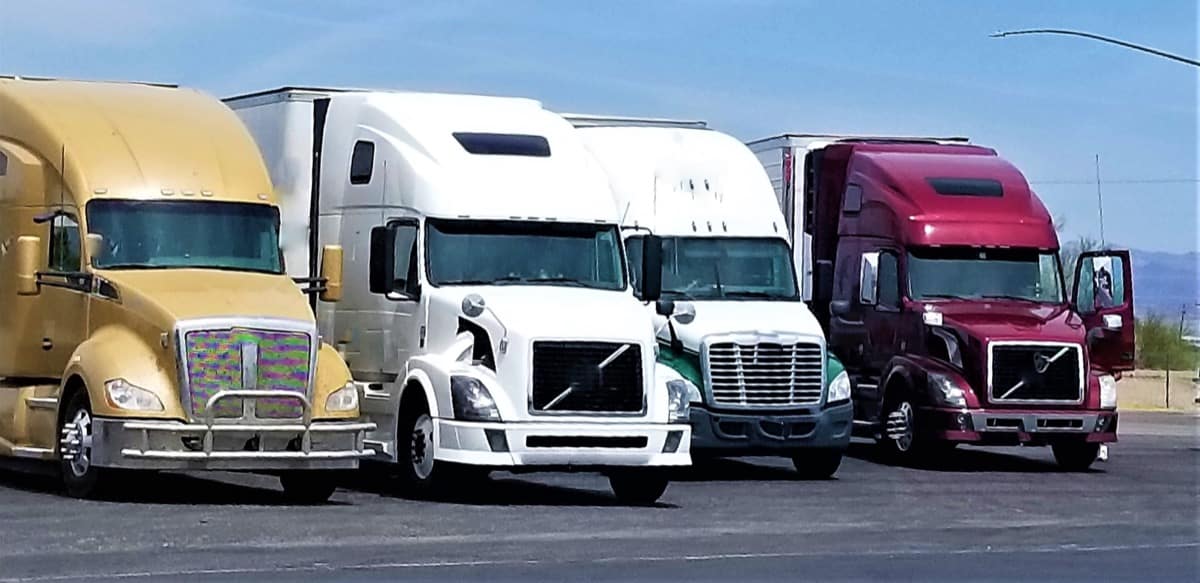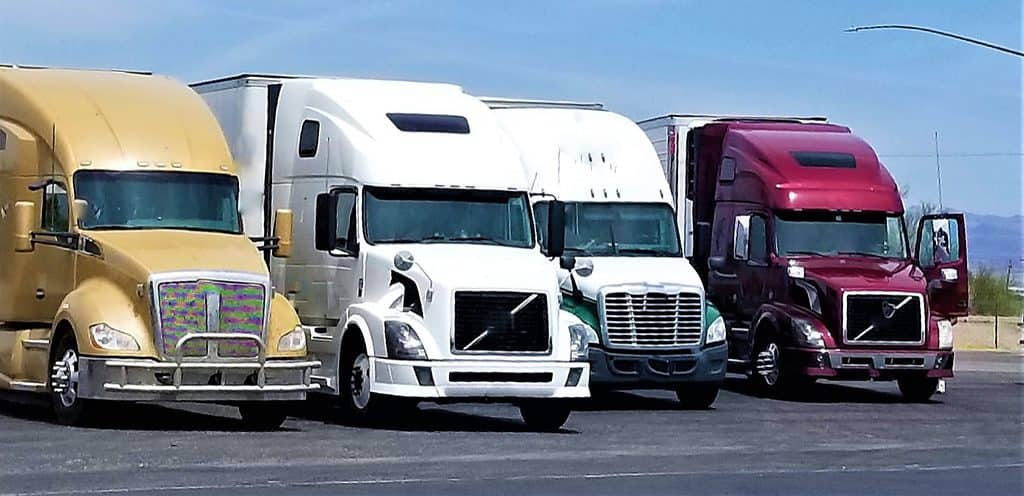 What Is a Trucking Business Plan?
A business plan is just what it sounds like: a document detailing what your business entails, the services you offer, your team, processes, and financial projections. A trucking business plan provides all that information, focusing on the freight industry and operations.
This document is an essential part of your operations even as you seek advice on how to start a trucking business.
Why Do I Need a Trucking Business Plan?
At the phase of research and experimentation of how to start a trucking business, it's normal that most to-be freight entrepreneurs don't understand why they need a trucking business plan.
A well-structured trucking business plan will give your investors (and anyone else) a snapshot of your company's current state, future expectations, goals, and strategies to achieve them. These include operating costs, profits, milestones, market analysis, etc.
Also, a trucking business plan gives you a clear road map on how to run your business and plan your strategies for success.
How To Create a Trucking Business Plan
Ensure that you're as comprehensive as possible while creating a trucking business plan. Also, customize the tool to capture an accurate picture of your company, your operations, and why you differ from your competitors. It's also important to remember that a business plan should include specific information.
The information you include in every section will vary depending on the freight operations you want to focus on. But be as detailed and accurate as possible. Here are the steps to follow.
Executive Summary
The executive summary entails a brief description of your trucking company and yourself. Talk about who you are, why you're starting the business, and why you're different.
The executive summary is a brief but essential part of any trucking business plan. It's your chance to make a striking first impression, convince the investor to read the entire piece, and ultimately buy your idea.
You don't want to make any mistakes with this part of the trucking business plan. If you're unsure what to write, hire an experienced business plan writer to help. If you choose to write it yourself, consider penning it last when you have all the basics.
Company Outline
The company outline section tells more about your business, experiences, specifications, etc. It's like an extended version of the executive summary.
Demonstrate your business knowledge, what's unique about you, your management team, your background, the company owners, experience, specifications, and why you're different from your competitors.
Among the details you may want to focus on include the following:
If you wish to specialize in a particular freight area
Whether your operations are targeting a specific geographic location
Any unique partnership opportunities you have
Whether the business is a one-person show or you have employees
Why your team is unique and valuable

Operational Structure
The company outline section above discusses the "who" in the business. This section explains the "what" and "how" parts of your trucking business operation. Explain how you want to structure your company and the critical roles of everyone in the business.
Illustrate how you'll operate routing and shipments, whether you'll have managers or you'll be running the show solo, and how you intend to keep everything streamlined. If you have a team, talk about what makes them valuable: their expertise, experience level, exceptional skills in a given niche, etc.
Also, you should include information on your office staff and how you plan on leveraging technology to your advantage in your operations.
Your Services
Use this section to discuss what your trucking business offers your customers and demonstrate why the services are necessary. This part focuses on your business's services and the specific market you're eyeing.
Emphasize the customer's perspective and how your services solve their problems. Then, explain how solving the customer's problem will be profitable for you and the business. Also, give a clear picture of how and why you think the services will reach the customers efficiently.
While explaining profitability, discuss the price points, the business materials, and how you arrived at the pricing.
Market Breakdown
With a clear picture of your business's products and the problems it solves, it's time to analyze your market and pave a clear way for your success. There are many businesses in the trucking industry, so your business plan should clearly illustrate the need you want to meet and your understanding of your target market.
Talk about the problem you're solving, your target market, its size, and your competitors. Your investor is also keen to see how much you understand the market factors and what strategies you have to sail ahead.
Also, indicate the market size you expect to capture and how you plan to make consumers. Your investor also needs to know your understanding of legal regulations and industry overview.
The more information you include in this section, the more it will show your investors that you understand the market and are on the path to success. Here are some sub-sections to include.
Competition Analysis
Explain who your competitors are, their strengths and weaknesses, their customers, and how you plan to beat them in the business.
Industry Regulations and Analysis
Talk about the current trends in the industry and your predictions on future changes. Also, talk about how you're preparing for future trends in the market and industry as a whole. A comprehensive review of any legal requirements in the niche you're targeting will also show the investor that you're knowledgeable and capable of running the company.
Pricing and Margins
Paint a clear picture of your pricing strategies, a comparison between your prices and your competitors, and your projections on the margin you need to make a profit.
Management Structure and Onboarding Process
Under this section, talk about your management structure and personnel. How do you hire and onboard new staff? Do you adhere to the compliance standards during your hiring process? Do you understand the industry standards and safety records?
Understanding all these aspects will help you do the right thing and secure your business. Also, adhering to them and showcasing your process in the trucking business plan indicates how professional and grounded you're in the venture,
Sales and Marketing
Sales and marketing are essential considerations even before you begin your operations. In your plan, indicate whether you have a sales strategy and execution plan.
Explain whether you have a team marketing your services, you'll be using brokers, or you want to advertise using online platforms. Also, document how you plan on paying your sales team and the measures you have placed to ensure balance in all your sales and marketing efforts.
Funding Request
This section is only necessary if you're writing the plan to request funding. Under this section, tell the potential partners and investors how much funding you require and how you intend to use the money. The aim is to demonstrate to your investor how much money you need, how you intend to use it, and why they should offer you the cash.
To arrive at the actual amount for funding, subtract all the cash you have from the total cost of the project or equipment you want to purchase. Remember to list all the financial assets you intend to use to kick-start your project, including the business' financial statements.
Financial Predictions
A trucking business plan isn't complete without financial projections. Your investors want to know your financial dreams for the business and how far you can predict its growth. Include financial projections (typically five years) in your trucking business plan.
This statement typically includes your business assets, liabilities, and equity. Also, have sales forecasts, profit-loss reports, and cash flow information.
The financial projections can change as frequently as your business growth increases. Be ready to adjust and capture any developments in your business income.
The Appendix
The last part of your trucking business plan would contain all the documents that support the entire piece. The appendix can include your tax returns, contracts, licenses, credit reports, and lease agreements.
While most business plans don't include this section, some investors will need to see these documents. Thus, it's better to have them from the start.
Wrap Up
Were you looking for advice on how to start a trucking business? Tap yourself on the back because you now have essential information to help you build your trucking business and set it up for success. Also, a business plan will make it easier for you to source and receive funding from different investors and partners.
Ensure that you get it right. If you're unsure of how to write your business plan, hire an expert to do it for you.