Dutch Bros. is quickly becoming one of the top coffee chains in the United States. From its humble beginnings as a two-man coffee cart to its more than 670 locations today, it's no wonder potential franchisees are attracted to the brand.
But entering the highly competitive quick-serve coffee market comes with considerations. You need to know what a Dutch Bros. franchise costs, where they plan to open, and what the company sees for its future.
Below, we walk you through all you need to know about Dutch Bros. and its franchises. We'll explain how you can invest in this up-and-coming company. Then, we'll briefly run through a few other coffee chains you might be interested in franchising.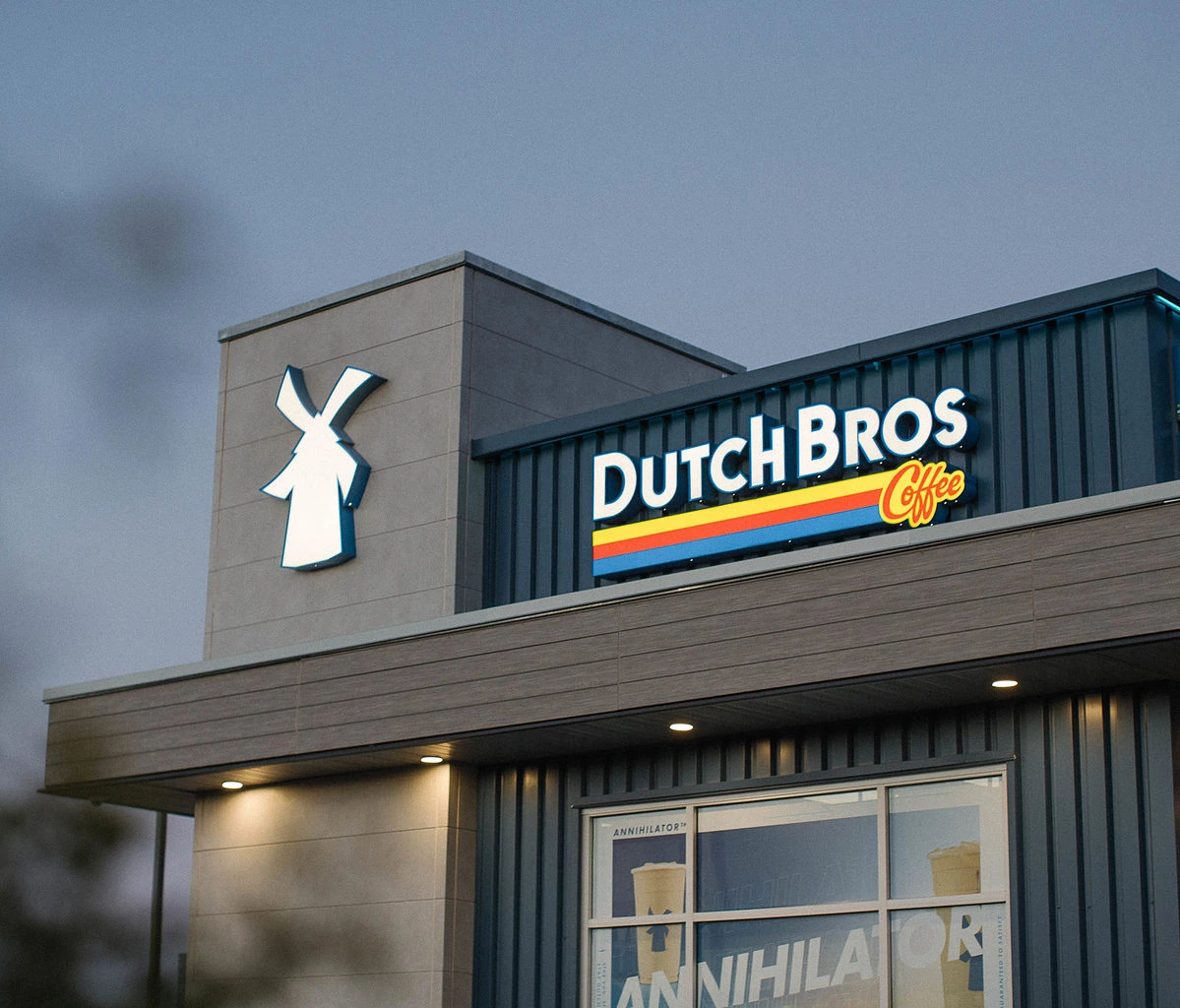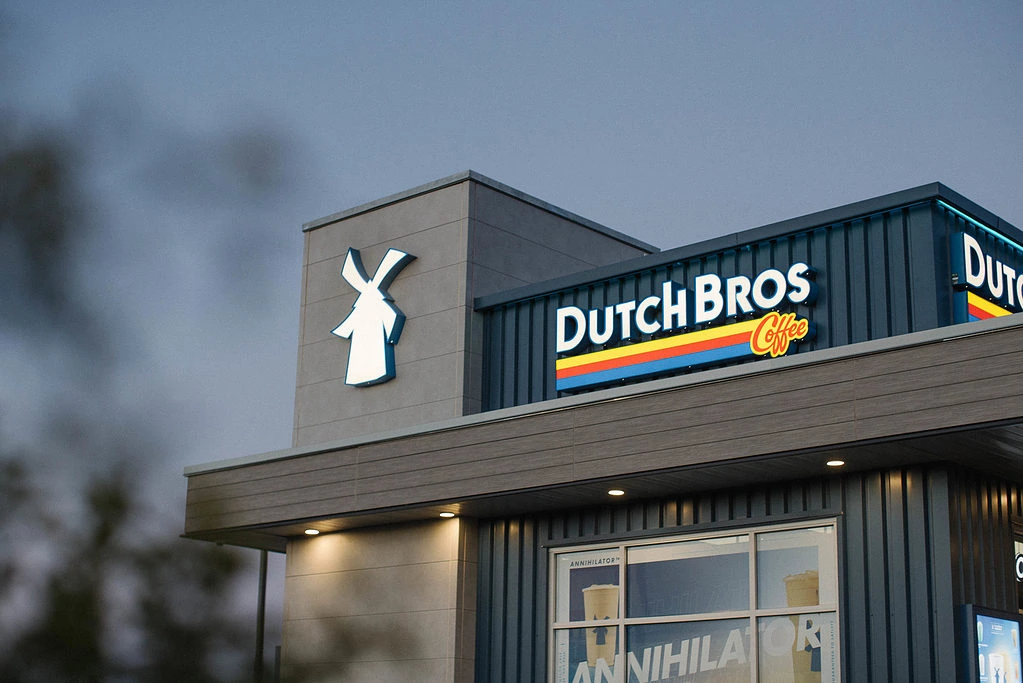 About Dutch Bros. Coffee
Dutch Bros. Coffee is a well-loved beverage chain focusing on speedy drive-thrus with incredible service. Started in 1992 by brothers Dane and Travis Boersma, this fast-growing coffee company has a massive following. What was once a single push-cart with a simple espresso machine in Grants Pass, Oregon, has grown to over 600 locations.
The Boersma brothers started selling coffee when their family dairy farm hit hard times in the early 90s. They quickly made a name for themselves in the local community and grew from a single push-cart to a brick-and-mortar store.
In 2000, they sold their first franchise, and the chain began to spread across the Pacific Northwest. Not long after that, Dutch Bros. expanded down the California coast. Now you'll find them in 14 states, from Washington down to Texas and across to Tennessee.
Today, Dutch Bros. sells more than just coffee. They have a broad beverage offering, including teas, smoothies, and even Italian sodas. Some of their top sellers are their frozen coffee drinks, Dutch Freezes. These come in various creative flavors, from caramel to coconut to cotton candy. 
Customers can ask for any of these sweet drinks to be "picture perfect," meaning the barista (or "broista" as Dutch Bros. calls them) will add an eye-catching caramel or chocolate drizzle. This makes the drink ideal for sharing on social media and only helps Dutch Bros. build its brand image.
Another way Dutch Bros. builds brand equity is by hiring customer-oriented people. Their focus on serving the community with a smile separates them from the competition. They also offer a customer rewards program, speedy service, and, of course, delicious coffee.

Dutch Bros. Coffee Franchise Cost
Altogether, it's no wonder that Dutch Bros. Coffee is growing fast, and many people want to be a part of their rise. So, there are many would-be franchisees.
Owning a Dutch Bros. franchise is no small investment, but it's also much more affordable than other big-name coffee shops. The franchise fee is $30,000. There's also a royalty fee that varies by location.
On average, A Dutch Bros franchise costs between $250,000 and $350,000 initially. Compared to their competitors, this is pretty affordable. There are 271 franchised locations, and many do very well. So, you can expect to make a profit within the first few years.

Opening a Dutch Bros. Franchise
Sadly, though, Dutch Bros. is no longer offering franchising agreements. As of 2017, Dutch Bros. closed its doors to would-be franchisees and switched to a company-operated model. Jump to other coffee shop franchises you can open in 2023.
That means you have to work your way up through the company if you want to open and run a new Dutch Bros. store.
Competition for a retail operator position is steep. Though Dutch Bros. has plans to open many more locations in the coming years, as of the end of 2022, they also have 275 trained operators in the queue. In other words, almost 300 soon-to-be Dutch Bros. store operators are just waiting for a location to run.
So, you can't open a franchise, and working your way up in the company might take some time. However, you can invest in Dutch Bros. Coffee through stocks. And it may be possible to take over an existing franchise location.
If you're interested in either option, read on. We'll give you all the details regarding Dutch Bros.'s current operation and market performance.

Current Operations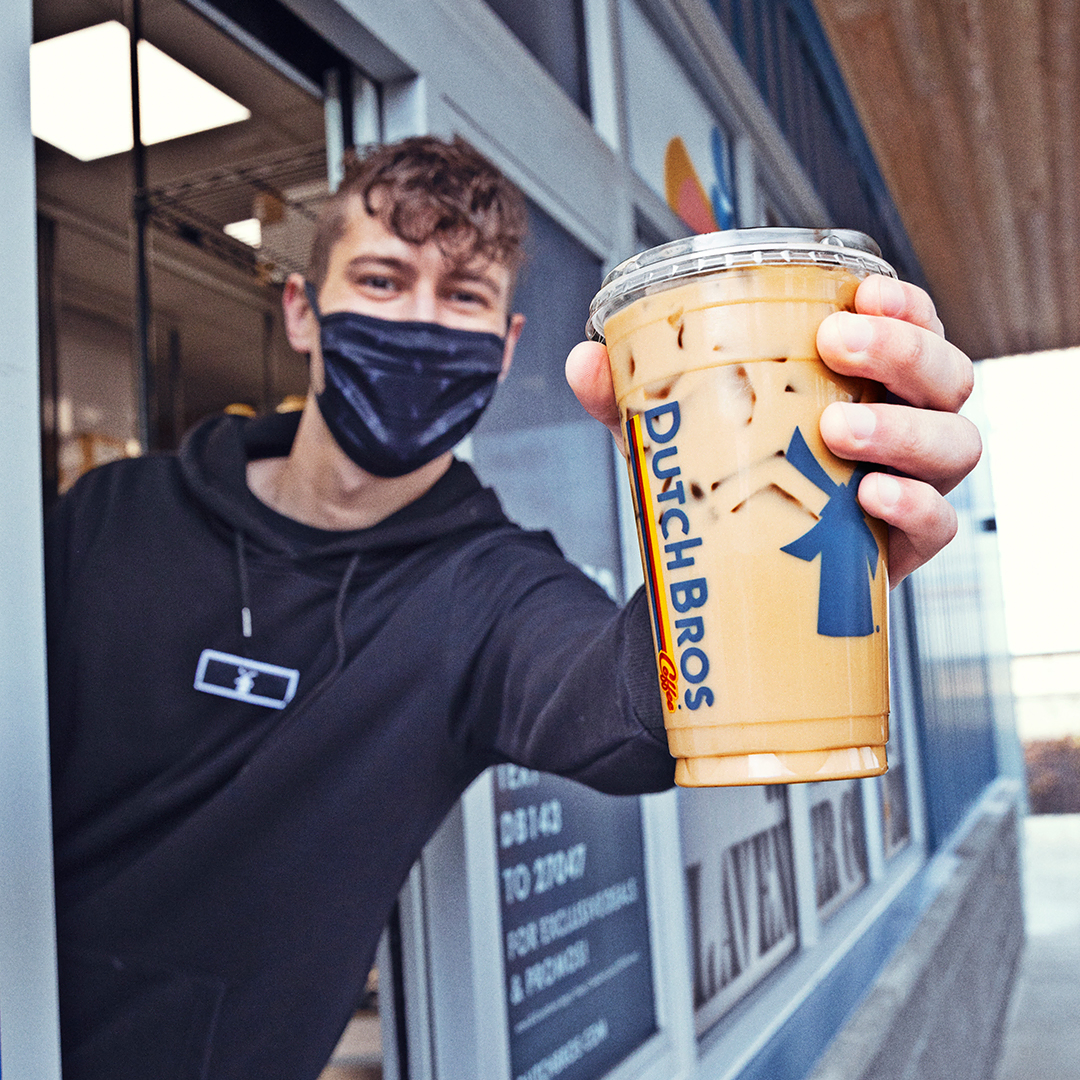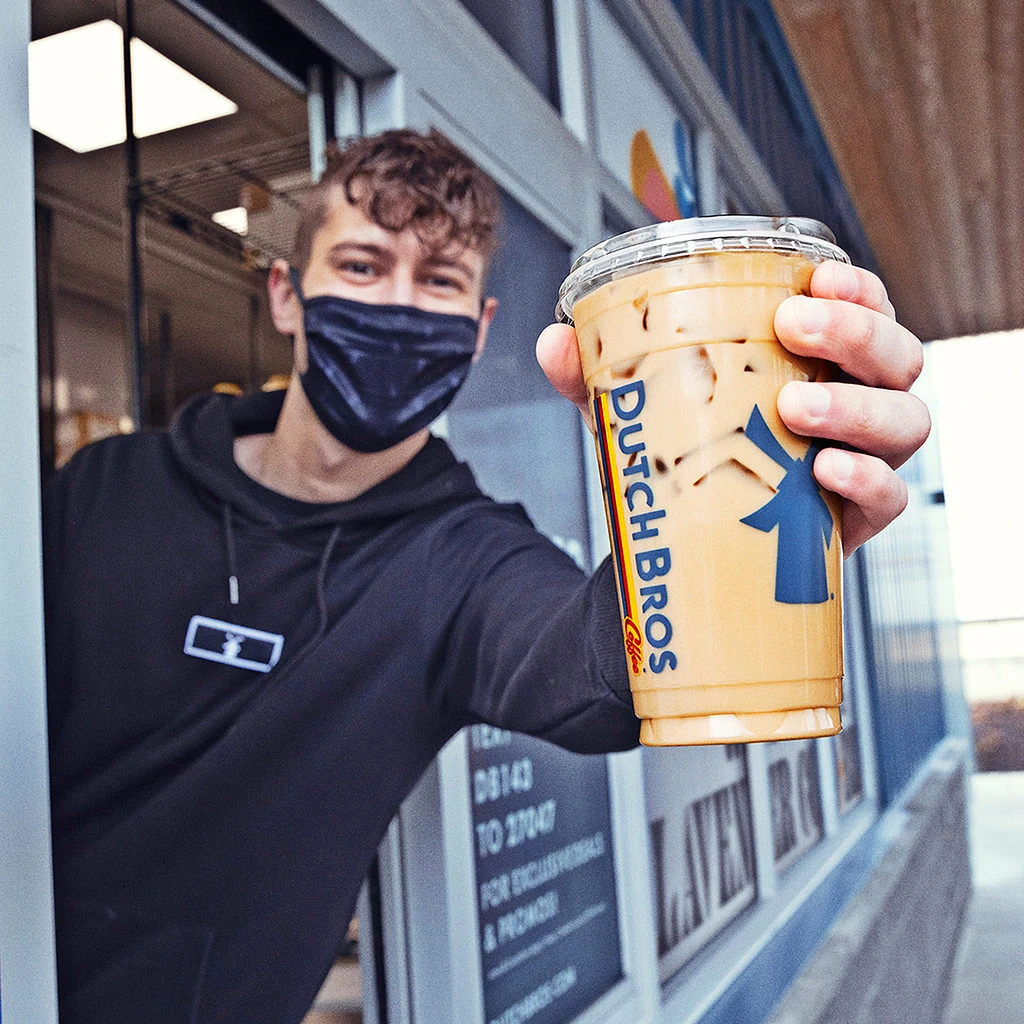 In 2022, Dutch Bros. opened 133 stores. That means since 2019, the company has doubled its store count. In the same timeframe, they also tripled their revenue. 
In 2023 they plan to open 150 stores, which will put them on track to surpass their 800-store goal. And, over the next decade, they hope to eclipse 4000 locations. This means they'll be on par or bigger than coffee giants like Starbucks and Dunkin' Donuts. 
Dutch Bros. is using a "smiley face" strategy for expansion. That's not a reference to their emphasis on great customer service. Instead, the smiley face refers to their growth pattern that stretches from the Pacific Northwest, down through Texas, and up into the Mid-Atlantic. On a map, this creates a curve reminiscent of a smile.
They're doing this because market research shows they do best in warmer climates, where the average temperature is over 61 degrees Fahrenheit. That's not to say they do poorly in cold areas, just that they show the strongest growth in places with a preference for frozen beverages.
Given their continued growth, it's likely that Dutch Bros. will pass the $1 billion revenue mark by late 2023. And given their future plans, the next decade will likely only grow their operations. 

Market Performance
It may not be possible to own a Dutch Bros. franchise, but If you want to invest in Dutch Bros. Coffee through the stock market, you can. The company went public in 2021 (NASDAQ: BROS).
Since their initial IPO, their stock price is up 40%, which makes sense. Investors feel confident in Dutch Bros.'s rapid growth plan given the company's cult-like following.
Increasing costs and a tough market for restaurant companies, in general, means Dutch Bros. has and will continue to face challenges with its growth plan. However, their optimistic spirit, fantastic service, and exciting menu should help them through the rough market climate.
Other Franchises You Could Open
Opening a Dutch Bros. franchise isn't possible anymore, but you can own and operate similar coffee shops. So if you're interested in running a coffee-focused restaurant, consider one of these options instead.

Black Rifle Coffee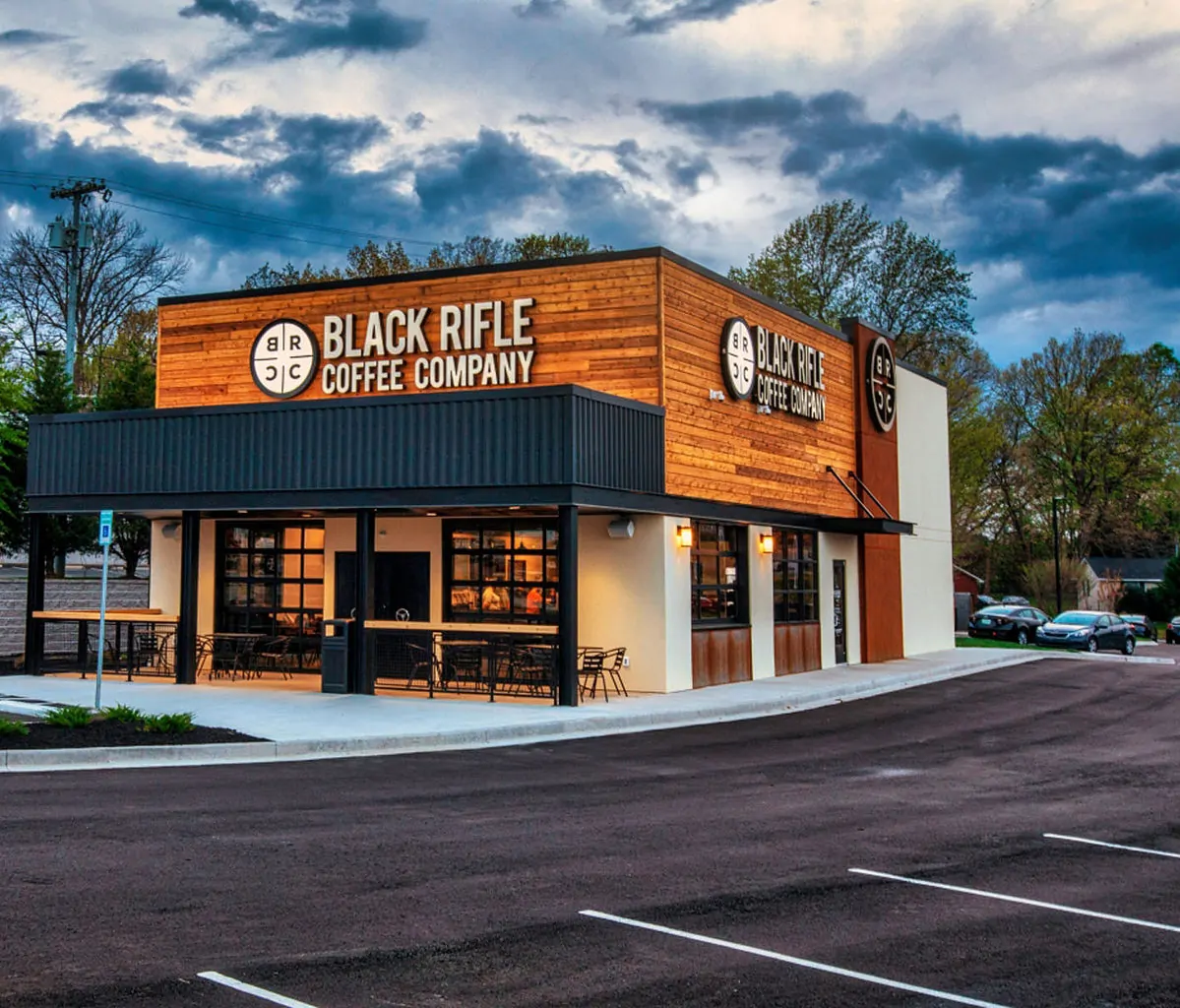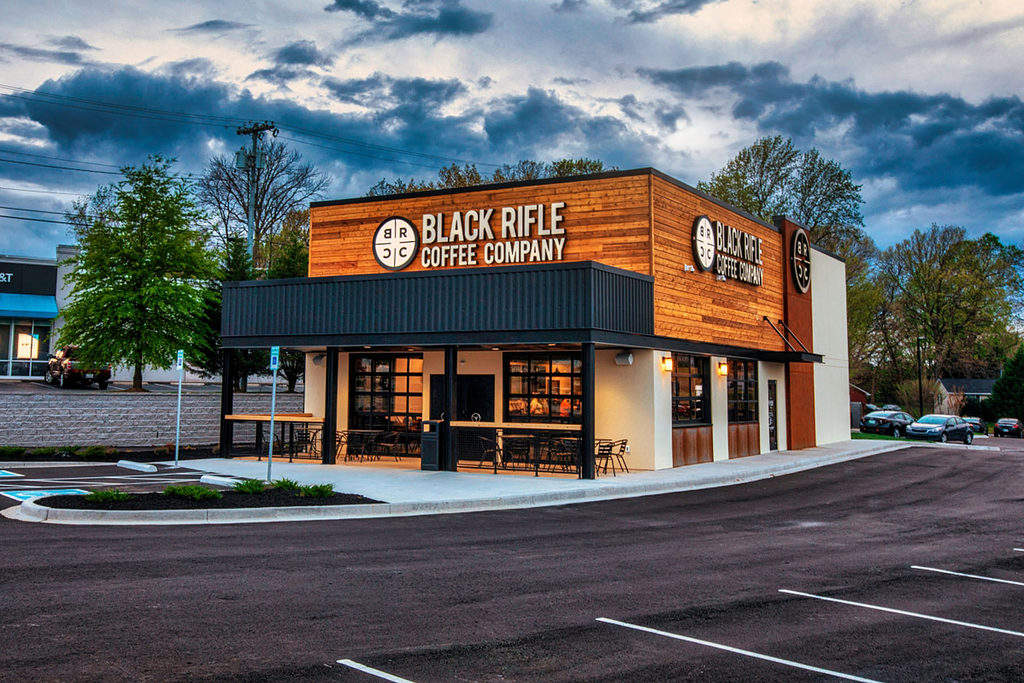 Black Rifle Coffe Company, aka BRCC, is the go-to coffee spot for those who like their java with a side of conservatism and a break from Starbucks.
If you're considering opening your own BRCC franchise, it's worth knowing that the start-up costs reportedly range from $1.12 million to $2.51 million. That might seem steep, but let's break it down: BRCC requires a minimum of $250,000 in cash on hand and a net worth of at least $500,000 to get started. You can learn more about starting a black rifle coffee franchise on our blog.
Dunkin' Donuts
Dunkin' Donuts is one of the largest coffee chains in the U.S. and maintains popularity around the world. There are over 12,800 units worldwide.
Customers love Dunkin' Donuts for its varied menu of coffee, sweet drinks, and over 70 flavors of doughnuts. The chain also sells breakfast sandwiches and other baked goods.
Depending on the location, the franchise will cost you an initial investment of $438,000 to $1.8 million. There's also a $500,000 net worth requirement, and you'll need at least $250,000 in cash.

Tim Horton's
Tim Horton's is Canada's largest coffee company. It has many locations in the U.S. and has plans to grow into Latin America, making it an excellent choice for coffee-minded entrepreneurs in the western hemisphere.
At their standard shops, Tim Horton's sells delicious coffee and other non-alcoholic beverages alongside simple lunch items, like soups and sandwiches. The company also operates non-standard franchise locations that range from drive-thru-only stores to stand-alone push-carts.
The initial investment for a Tim Horton's franchise will range from $680,000 to over $1.9 million, depending on the location. They require a net worth of at least $1.5 million, and you'll need at least $500,000 in liquid assets.

Scooter's
Scooter's Coffee offers specialty drinks throughout the U.S. They started in Nebraska in 1998 and have been offering franchises since 2001.
The company specializes in organic teas, single-origin coffee, and a range of pastries. Their emphasis is on speed. You can "scoot in" and "scoot out" of their drive-thru lines quickly without sacrificing the quality of your morning joe.
The initial investment for a Scooter's Coffee franchise ranges from $512,000 to $861,000. You'll need $200,000 in cash and at least a $500,000 net worth.

Biggby Coffee
Biggby Coffee is a smaller chain with just over 300 locations, but they're looking to expand. With franchise opportunities throughout the U.S., this might be the perfect venture for a java-minded entrepreneur.
Biggby features a community-centric brand image. Their goal is to make everyone who walks through the door feel special, as any good small-town coffee shop should.
The initial investment for a franchisee is relatively affordable, ranging from $218,000 to $518,000, depending on location. The franchise fee is only $20,000, and veterans get 50% off. Biggby has a few additional requirements, making it a great option for first-time franchisees.

Final Thoughts
A Dutch Bros. franchise costs between $250,000 and $350,000, but you can't become a franchisee anymore. Dutch Bros. closed the door on that opportunity in 2017. That doesn't mean you can't invest in the company through stocks, though. And doing so could be lucrative given Dutch Bros. growth plans.
If you want to be a coffee-based franchise owner, it's best to look at other brands. Black Rifle Coffee, Tim Horton's, Biggby Coffee, Scooter's, and Dunkin' Donuts all offer franchising opportunities that let you get into the world of quick-serve coffee.