Designing a beautiful and functional landscape requires careful planning and attention to detail. Whether you're a homeowner or an expert landscaper, a good landscaping app is essential for making this process easier.
With so many apps for landscaping out there, it's hard to know where to start. That's why we've tested 12 of the best landscape design apps. From 3D modeling tools to plant identification and selection, these apps can help you bring your landscaping ideas to life.

What Does a Landscape Design App Do?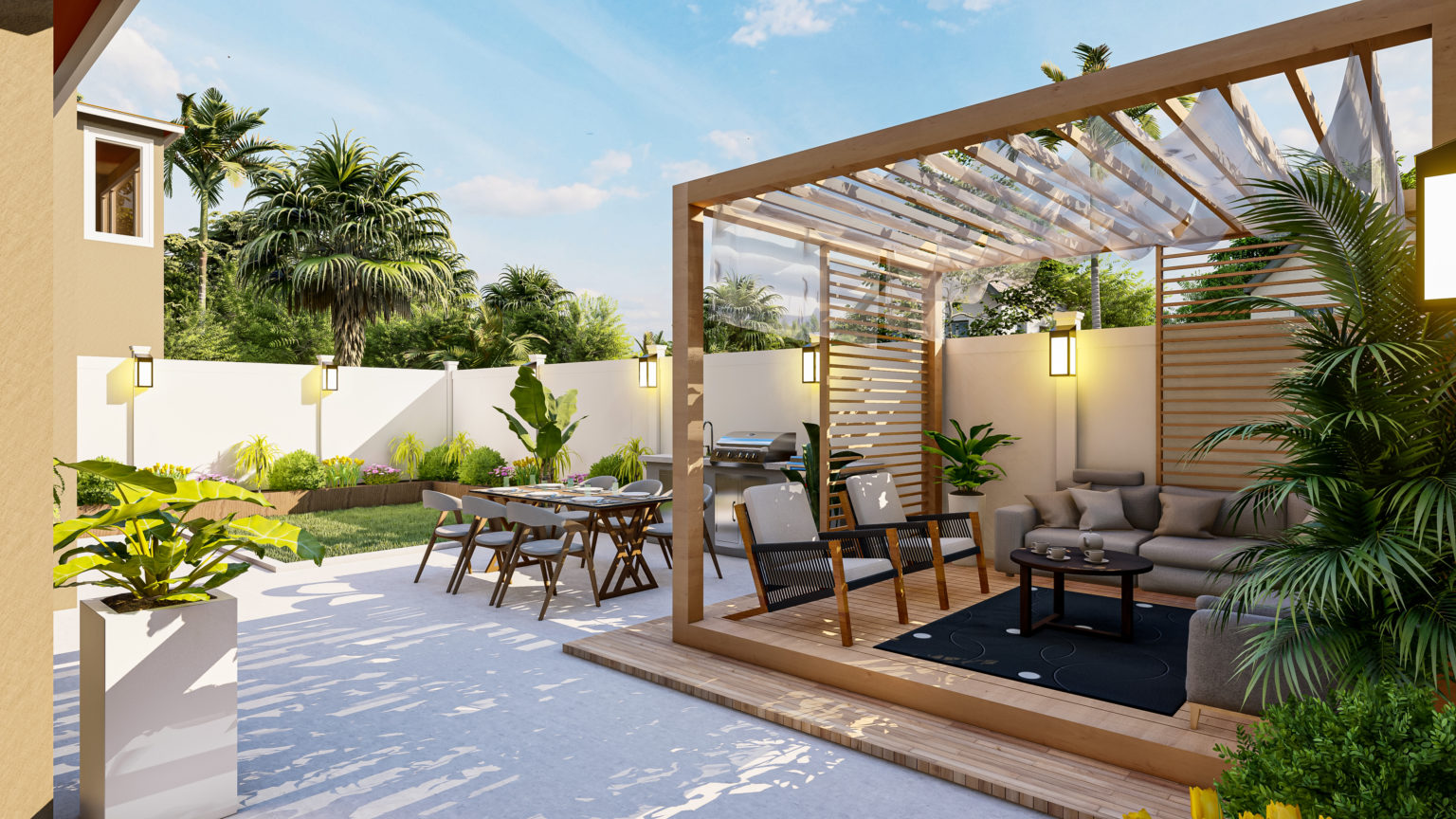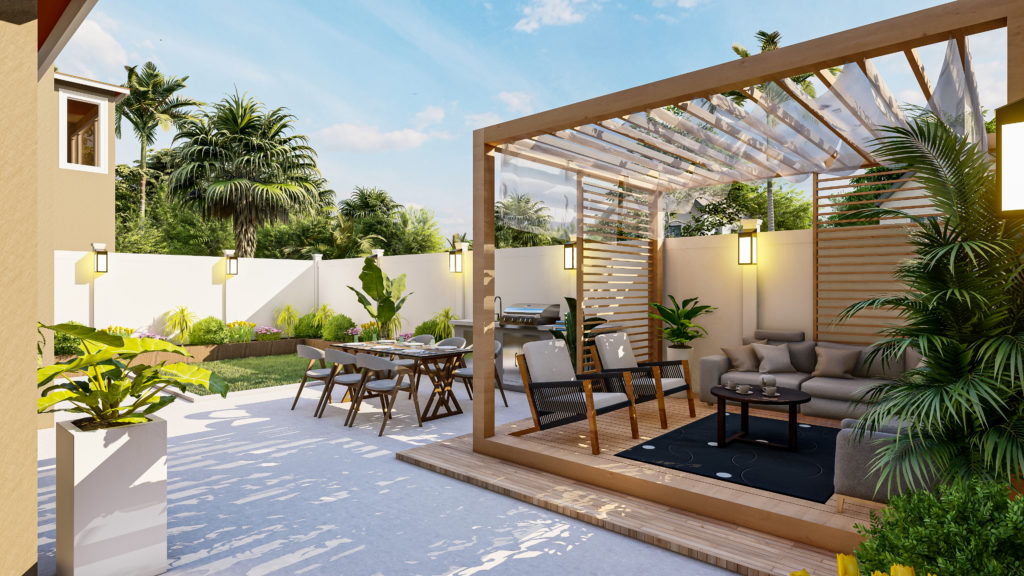 A landscape design app is software that allows you to visualize and design landscaping possibilities, from outdoor gardens to flower bed designs.
These apps offer tools and features that help you create the desired layout, such as virtual models, time and budgeting guides, and maintenance tips.

Why Do I Need a Landscape Design App?
With a landscape design app, you can access tools that help plan and execute your landscaping project more effectively.
Here are some reasons why a landscape design app is beneficial:
Homeowner Benefits
A good landscaping app makes it easy to submit a professional-looking landscaping plan for approval by your homeowners' association or local code. With the app's help, you can create a detailed plan that meets all the requirements and guidelines.
And if you need to make changes or updates, the app makes it easy to do so quickly and efficiently, allowing you to stay on top of the approval process and get started on your landscaping project as soon as possible.
Benefits for Professional Landscapers
Landscaping design apps help you streamline your workflow and deliver outstanding customer service. With the app's help, you can develop multiple designs to meet a client's needs. You can give your clients a clear sense of what to expect and ensure their satisfaction with the result.
In addition to enhancing customer experience, a landscaping app can help you address potential issues during construction.
Using the app to factor in lot sizing, existing trees or structures, and limited resources, you can ensure your plans are realistic and achievable. This means you can avoid costly mistakes and delays and deliver top-quality landscaping services to your clients.

The Best Apps for Landscape Design
1. Punch! Landscape Design
Punch! Landscape Design is an intuitive and user-friendly software suite for designing your indoor and outdoor landscape, suitable for both homeowners and professionals.
Its drag-and-drop feature makes creating your design a breeze, while its enhanced 2D engine offers high-quality rendering for customized line, fill, and pattern colors. With easy-to-use alignment, editing, and distribution tools, this software is perfect for professionals and homeowners.
Punch! Landscape Design is available in different versions to fit your needs and runs on Windows 10 and Mac OS X v10.12 or later. Pricing starts at $39.99.
2. Garden Planner
Garden Planner is an app that lets you create 3D landscapes. It has a library of over 10,000 plants, trees, and objects to add to your design.
The app includes tools for measuring distances and angles and shape tools for creating complex designs. You can import photos of your existing garden as a starting point and export your designs in high-resolution formats.
Garden Planner is available for iOS and Android devices and costs $38. It's ideal for both homeowners and professionals, and its 3D rendering feature allows you to see what your designs will look like in real life.
3. Planter
Planter is a 2D landscape design app for iOS and Android devices that allows users to create and share their designs. The app provides a library of plants, trees, and objects that can be dragged and dropped into designs.
Users can also create their custom objects, and there are tools for measuring and creating shapes. Planter lets users import photos of their gardens as a design starting point.
The app is free to download, but users can purchase extra features like high-resolution design export. You can also access the app on web browsers, but you need a Premium subscription for the full version.
4. Houzz
Houzz is a home design and remodeling app for iOS and Android that features a massive library of over 20 million photos of home interiors and exteriors and includes various tools for creating and sharing home design plans.
It is also an excellent resource for landscaping ideas and connecting with landscaping professionals. Users can browse through millions of photos, save and share their favorite photos, and find and connect with home professionals in their area.
With its 3D room planner and virtual reality tool, Houzz allows users to create and explore their landscaping designs in immersive detail.
You can also access the pro version from the website, where the starter plan costs $65 per month.
5. Landscaper's Companion
Landscaper's Companion – Plant and Gardening Reference Guide is a mobile app that offers information on over 26,000 plants and trees. This resourceful app provides care requirements, planting tips, and plant characteristics.
The app allows users to search for plants using their scientific or common names. It also features detailed information on each plant and the option to create a list to track your favorite plants. It is an excellent resource for gardeners of all skill levels.
The app is available for iOS devices. Although it's free, in-app purchases are available to elevate your experience.
6. Garden Planner
Garden Planner, from The Old Farmer's Almanac, is a free web-based tool that lets you plan your garden by creating a 2D or 3D design and adding plants, trees, and other objects.
The tool recommends when to plant and how to care for your plants and provides information on over 7,000 plants. You can also share or print your plans and get gardening tips. The app also has an extensive library that allows you to identify pests and beneficial insects in your garden.
Garden Planner offers many pricing plans. You can subscribe to an annual subscription that's automatically recurring for $35, a one-year plan for $50, or a two-year plan for $85. It's also compatible with iPad iOS 12 or later.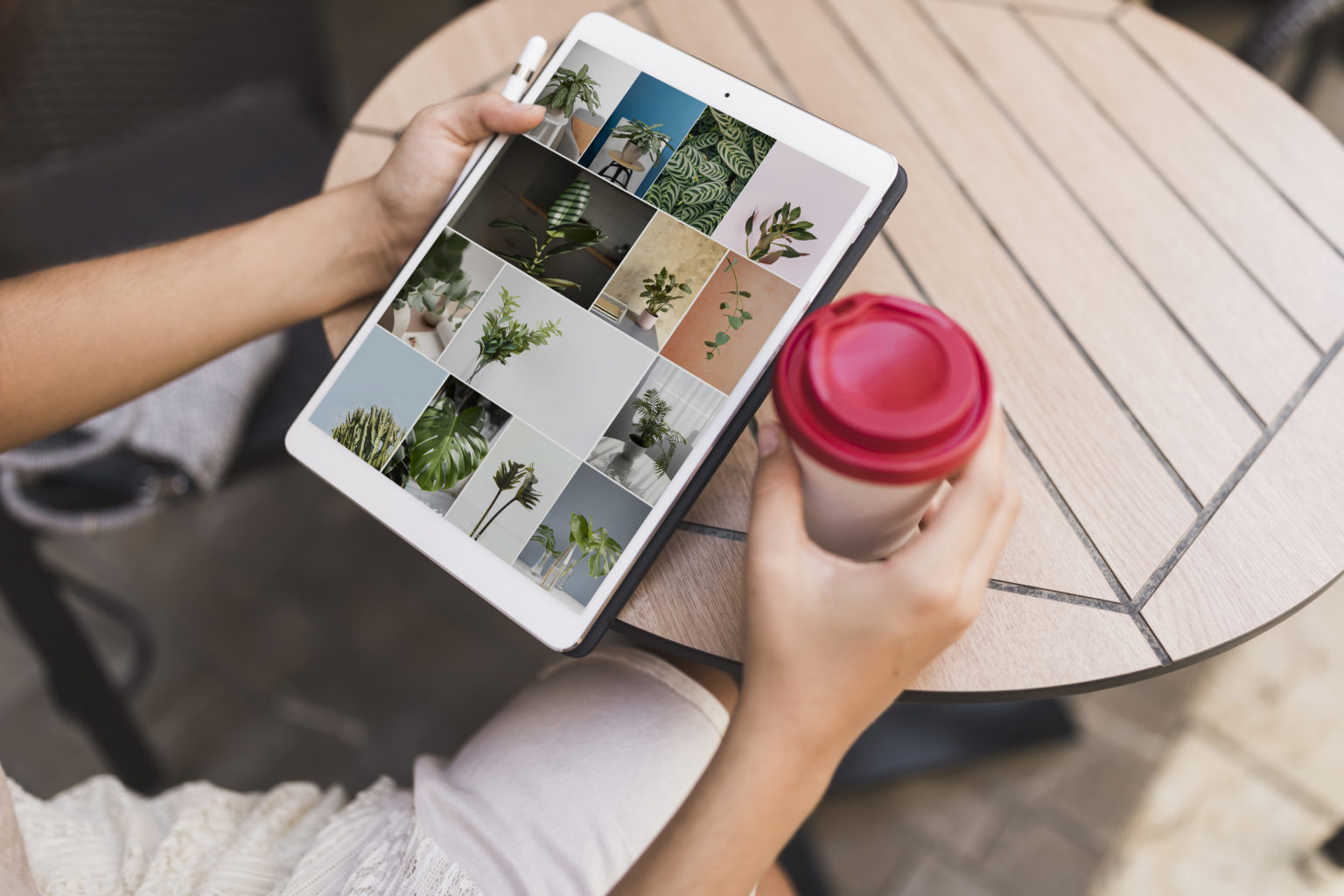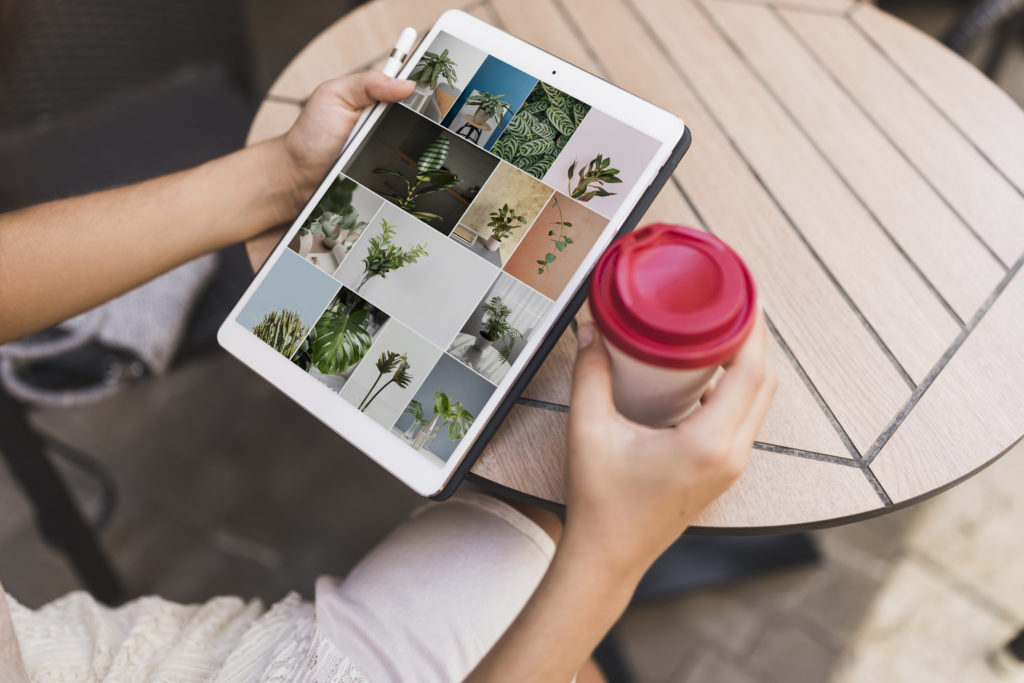 7. iScape
iScape is a free-to-download landscape design app for iOS and Android devices. It can be used to create simple or complex designs, no matter your skill level.
It offers 3D rendering of your designs, a library of over 10,000 plants and objects, custom object creation, measuring and shape tools, and photo import. You can also export your designs in high-resolution formats.
While iScape is free-to-download, you can subscribe to unlock more advanced features for $29.99 a month.
8. Uvision 3D Landscape Creator
Unilock's Uvision 3D Landscape Creator is a premium software for Windows PCs designed for landscape designers to create 3D renderings of their designs. It features a library of Unilock products, tools for measuring and creating shapes, and the ability to import photos and create custom objects.
Designers can also create 3D walkthroughs of their designs. You can download a free trial first or purchase the software for $379.95.
9. Realtime Landscaping Plus
Idea Spectrum's Realtime Landscaping Plus Software is an intuitive tool for creating realistic and stunning landscape designs.
The software offers 2D and 3D design capabilities, a library of over 10,000 plants and objects, and custom object creation. Measuring and shape tools help create precise and intricate designs, while photo importing allows for easy replicating of existing landscapes. The software also includes a virtual walkthrough feature.
Priced at $149, Realtime Landscaping Plus runs on Windows and is suitable for both novice and professional landscape designers.
10. Home Design 3D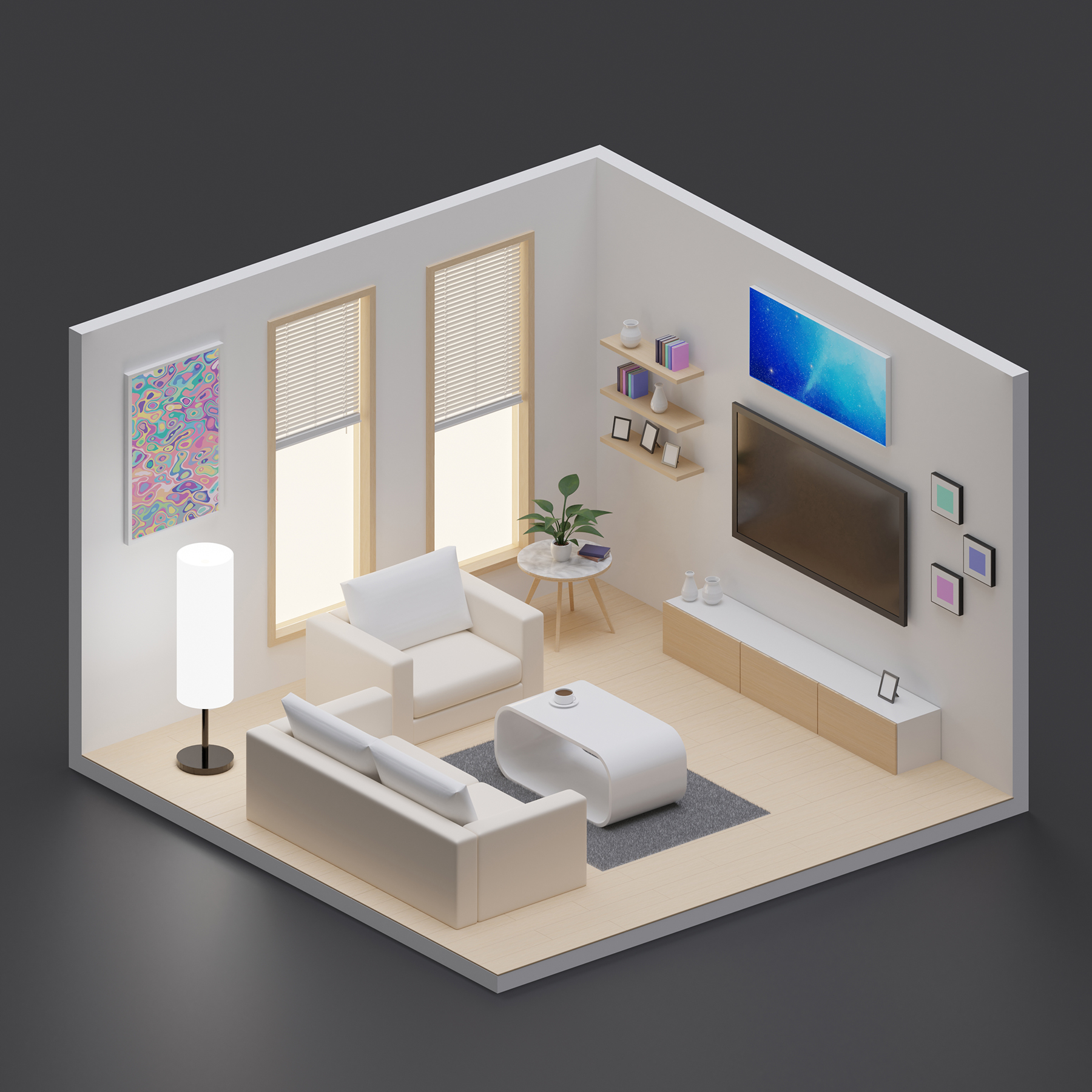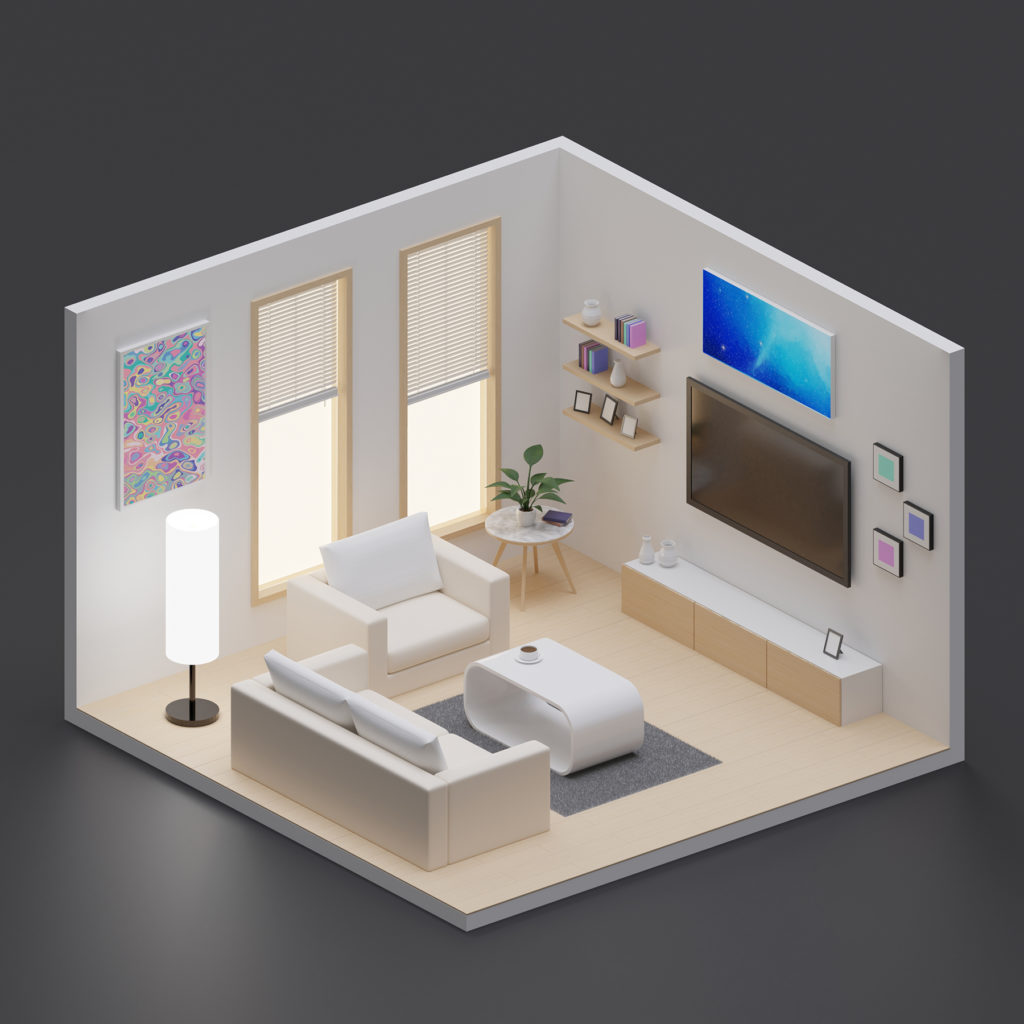 Home Design 3D allows you to create 2D and 3D home plans, including walls, doors, and windows. The virtual walkthrough feature lets you see how your design will appear in real life, and you can share your plans in various formats.
It provides helpful resources like tutorials, FAQs, and forums and is excellent for those looking to create a detailed plan for their home. The software is easy to use and includes various features for customizing your design.
The software is free to download for Windows, Mac, Android, and iOS, but you need an account first. For more available objects and an ad-free option, you can buy the gold edition for Mac and Windows for around $9.99.
11. Lands Design
Lands Design is a landscape design software for Windows, Rhino 6 & 7, and AutoCAD. It allows you to create 2D and 3D landscape plans, add plants, trees, and other objects to your plans, and create a virtual design walkthrough.
You can also share your plans with others and access various help and support resources, such as tutorials and a forum.
The software is a premium app for professionals, available for a one-time purchase of $795. You can also install the free trial version for 90 days to see if this software suits you.
12. Home Outside
Home Outside is a landscape design company that offers 3D rendering, virtual walkthroughs, and plant selection services. They also provide educational resources such as articles and videos to help you learn about landscape design.
Home Outside is compatible with iOS devices and costs only $2.99. It's also available for Mac and Android devices but is currently unavailable, according to the website.

Final Thoughts
Whether you are a novice or an expert, landscape design apps can help you create landscaping projects and home designs.
With features such as customizable garden design, plant databases, and virtual room design, these apps make planning and executing projects easy.